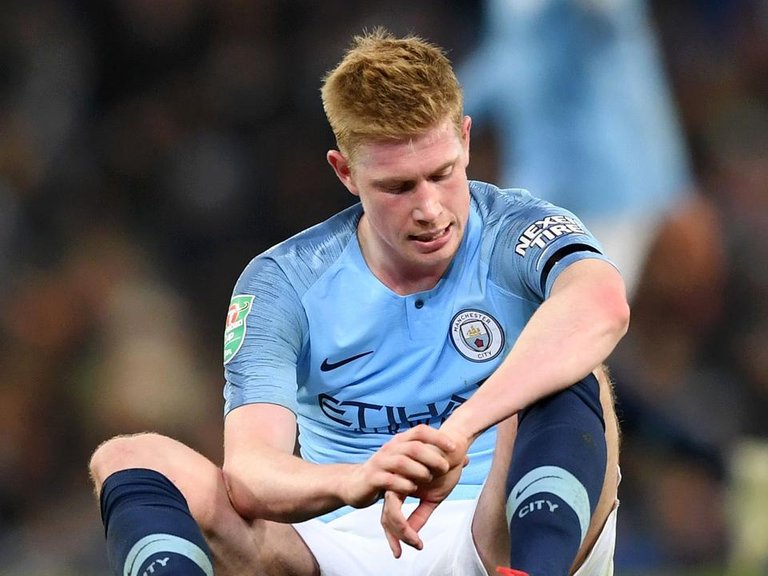 Manchester City 2:0 victory over Fulham in Carabao Cup was marred by unfavorable news from the club physiotherapists – one of the team's key players Kevin De Bruyne picked up the knee injury and will miss a month.
Belgian playmaker, who won the 2017/18 season Premier League title and 2018 World Cup bronze, recently has returned from the serious knee ligament injury he suffered back in August that kept him out of actions for over two months. Making his return as late sub on Monday EPL clash against Tottenham, De Bruyne was allowed to play a full match against Fulham. But he was taken off on the 86th minute of that game after collision with Cottagers' defender Timothy Fosu-Mensah.
As far as we know, this time his left knee was damaged, while earlier he recovered from the right knee injury so this time it wasn't the relapse.
The match was KDB's second game of the season and just fourth appearance for club since October 20 since his return from right-knee injury.