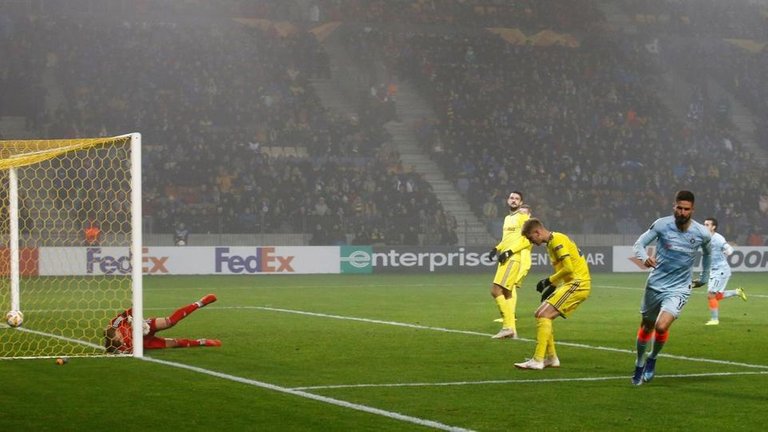 Chelsea did well to put themselves in the Last 32 after just a fourth group stage game of the Europa League after the close win against Belarussian champions BATE Borisov.
After 3:1 home win in the last tour, Chelsea returned more aware and defensive-minded, while the hosts had an impressive start by creating a number of good chances in the Blues' area – Dmirti Baga's shot was destined to hit the post and effort by Stanislav Dragun was saved by Kepa Arrizabalaga.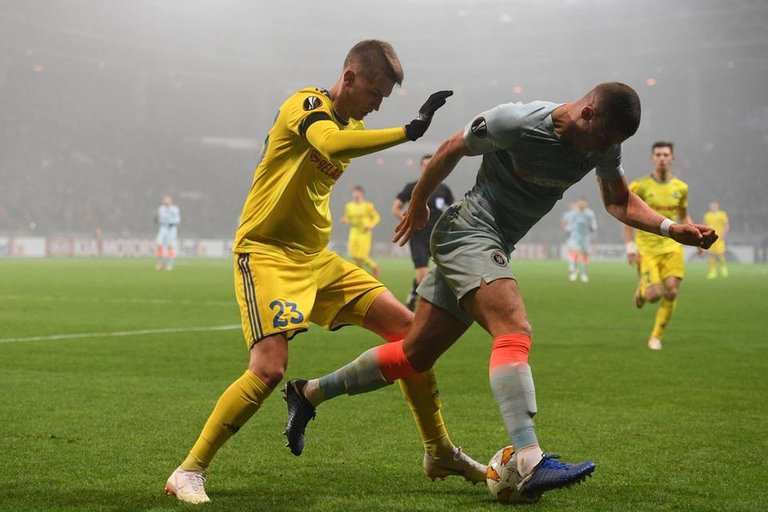 Chelsea's plan to cool down the game was generally successful as Sarri's men did well to hold down the opposition looking for revenge. More than that, it was Blues who scored the opener. Early in the second half French striker Olivier Giroud became the hero of the match after smashing in the classic header from the pass by Emerson.
That definitely was a great relief for the player as well for the Chelsea fans as French hitman finally scored after almost 800 minutes of football for the Blues since his last goal against Liverpool in May.
BATE was close to equalize the score later in the game, but Chelsea succeed to protect their game plan and kept the advantage until the final whistle – 1:0.
Chelsea sits on the top of their Group L, while BATE find themselves on the opposite side of the table