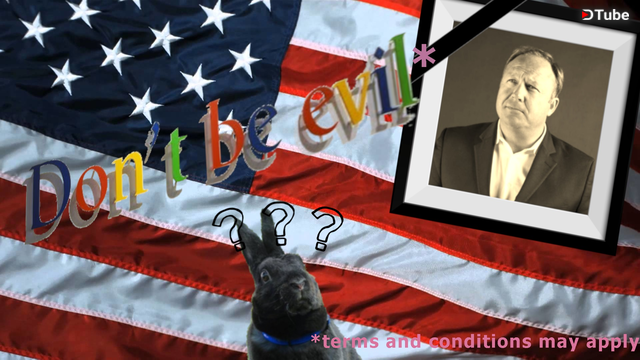 ---
Just few days ago,
a widely controversial entertainment/media persona,
Alex Jones, and his media network INFOWARS,
were removed from a number of social media, video, and audio hosting platforms.
All within two day window of time.
#Google [Youtube], #Apple [iTunes], #Microsoft [LinkedIn], #Facebook, #Spotify and few other for the first time in the history have launched, seemingly, coordinated attack on the #FreeSpeech of an individual on the internet.
Most of them referred to their vague terms of service and cited the blanket term of promoting "hate speech" as the reason for terminating Jones' accounts.
Surprisingly, Twitter did not follow the flock, and abstained from publicly lynching Alex Jones or INFOWARS.
In the fallout of the Alex Jones' purge, many Alternative Media persons have made their voiced heard.
Make sure to listen to what Joe Rogan and Jimmy Dore, TJ "The Amazing Atheist" Kirk, Phill "Thunderf00t" Mason, Kyle "Secular Talk" Kuliński, Carl "Sargon of Akkad" Benjamin had to say on the issue.
Here are few of my thoughts on the entire ordeal.
For the record, I am a proponent of nearly absolute freedom of speech and ideas presented, are my #LIBERAL #OPINION.
YOUTUBE VERSION:

---
▶️ DTube
▶️ IPFS