My brave fellows, you have done all I asked you to do, and more than can be reasonably expected; but your country is at stake, your wives, your houses and all that you hold dear. You have worn yourselves out with fatigues and hardships, but we know not how to spare you. If you will consent to stay one month longer, you will render that service to the cause of liberty, and to your country, which you probably can never do under any other circumstances.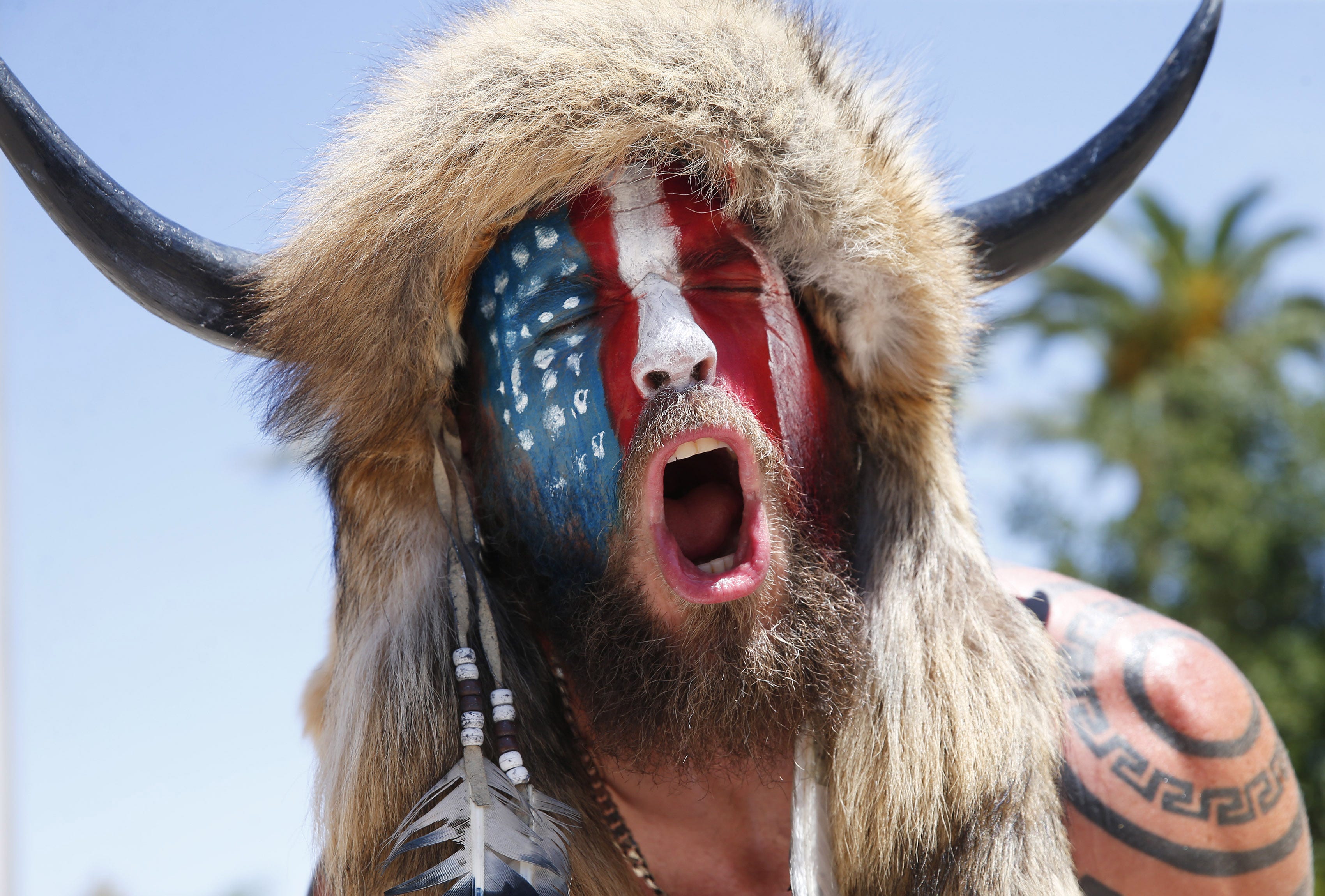 General Flynn wasn't asking 'digital soldiers' to re-enlist when he quoted George Washington in December of 2020.
You misunderstood, guize.
Blue Anon he he.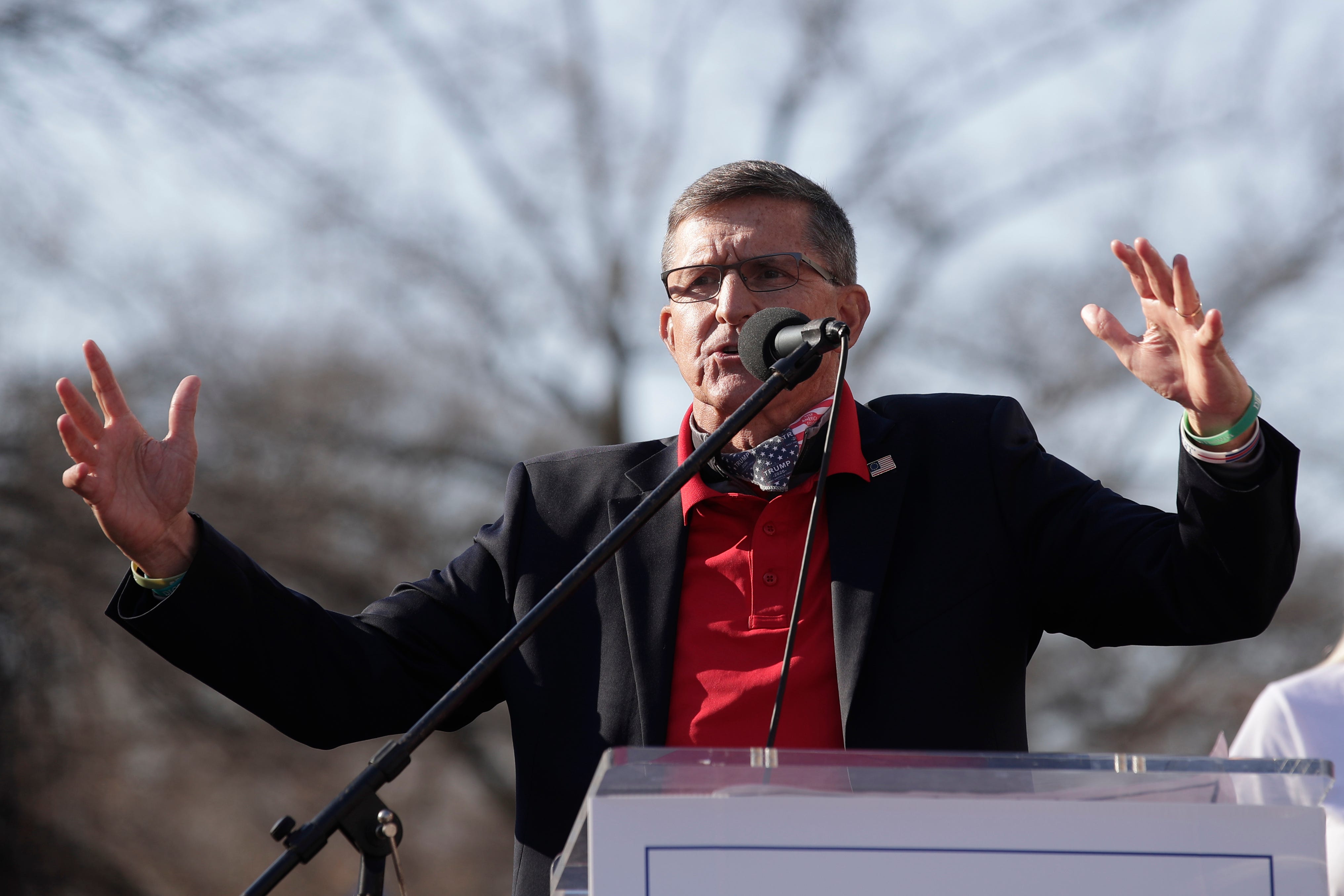 General Flynn knows where the bodies are buried.
Didn't know the false flag nightmare circus that awaited those He sent to the Capitol on January 6 to 'Stop The Steal!' though.
Whoops, guize.
Trust the plan.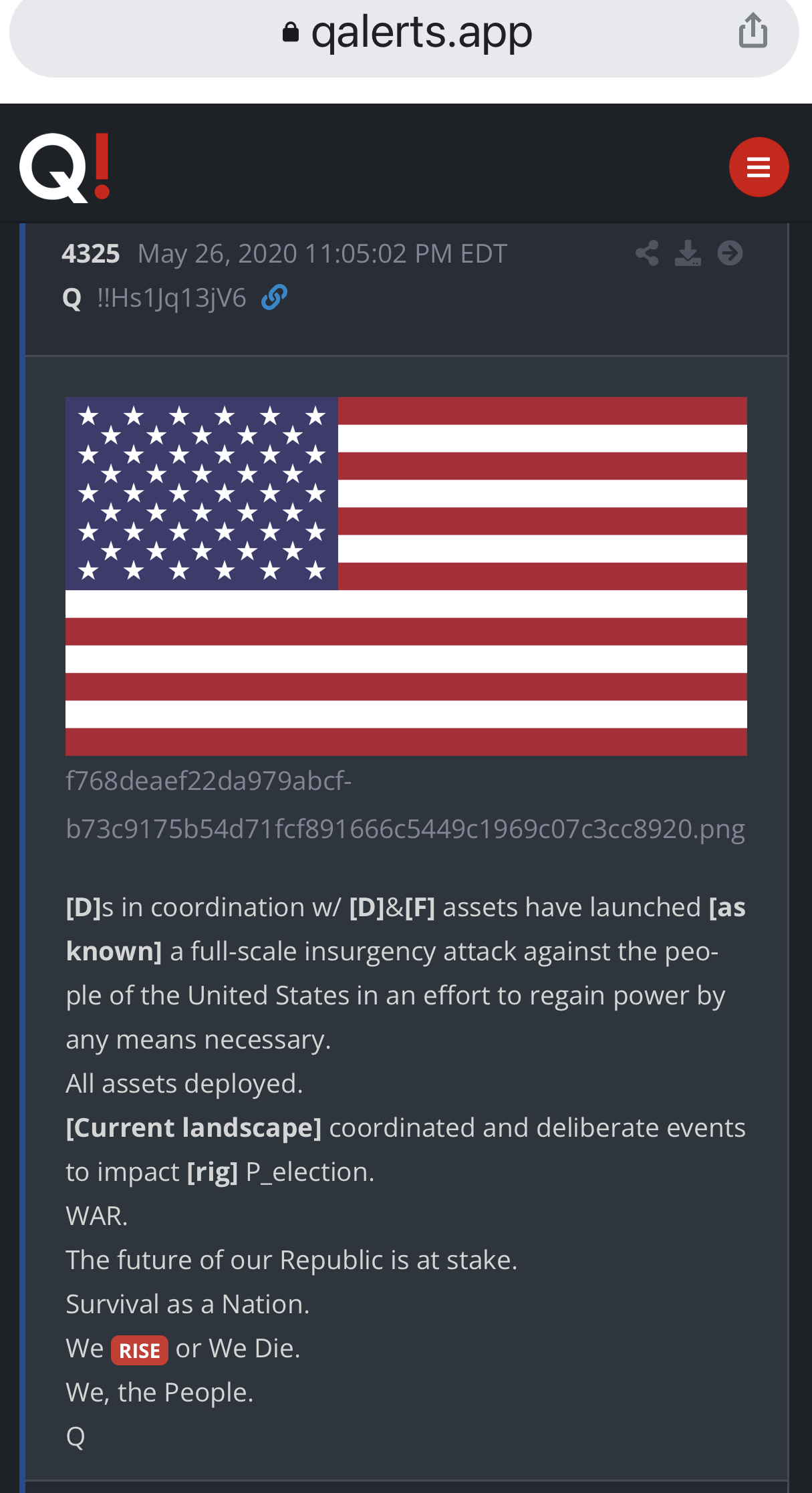 This wasn't General Flynn, guize! The Western Journal op-eds were coincidences!
Besides Trump isn't Q+ anymore. There is no fucking Q. Or there are no Anons. What's the storyline now, DIA?
We need some new thought leaders to manage these 'Q comms.'
I'm not doing it. I've been shown what it does to a soul.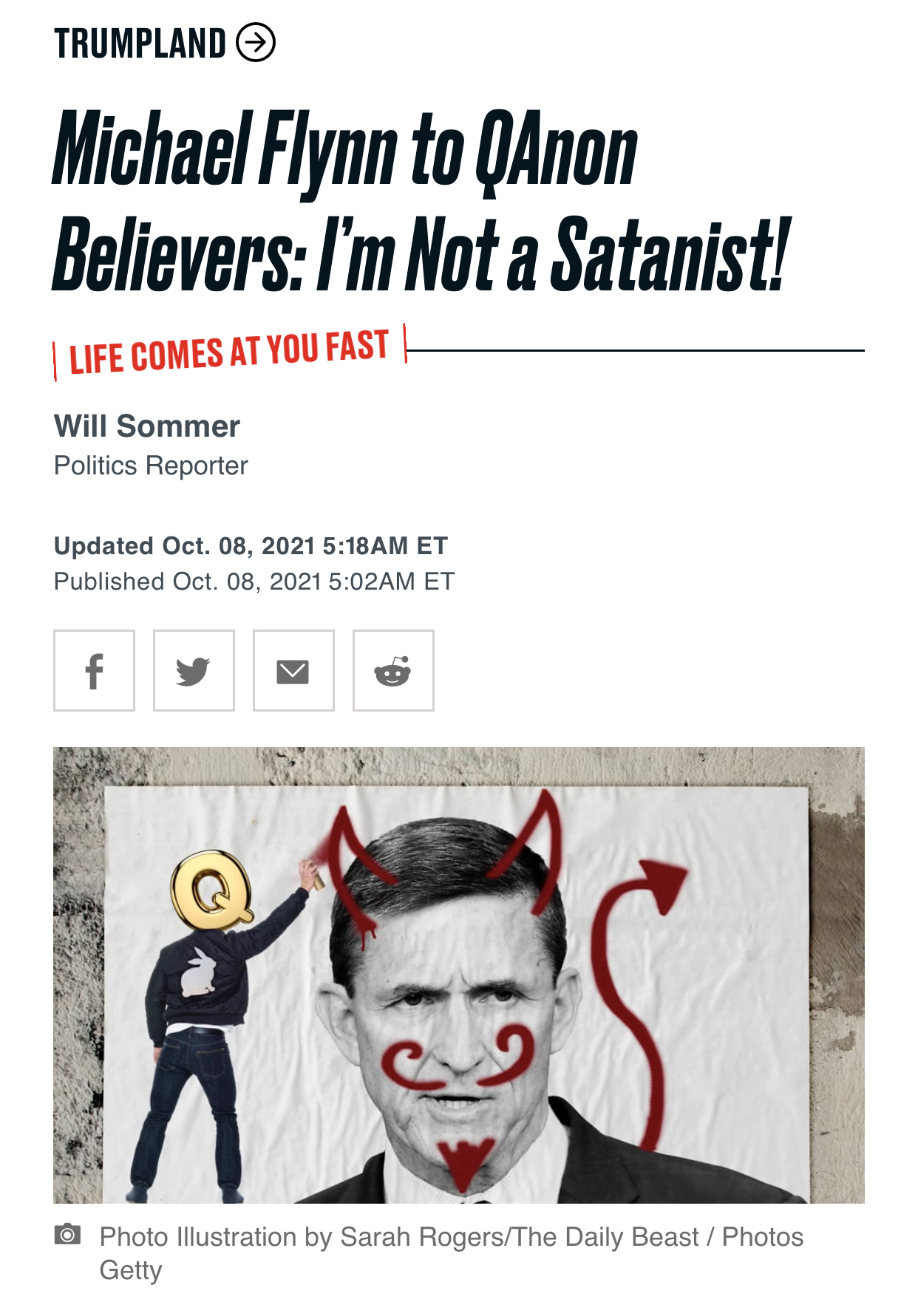 Seriously, Will. You and I should hang.
You're not afraid of General Flynn.
You guys work for the same people?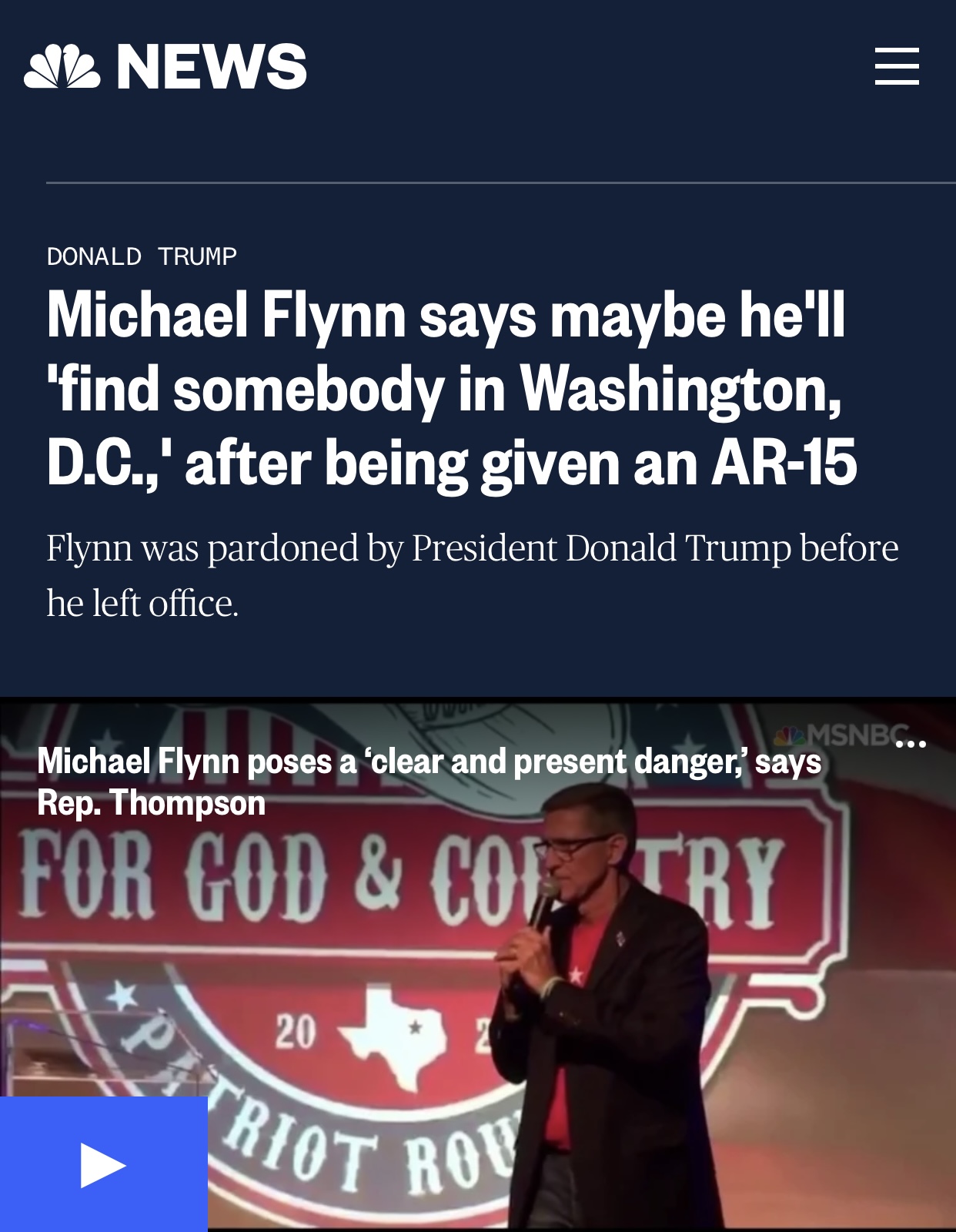 General Flynn didn't mean to say that there needs to be a Myanmar style coup! He wouldn't appear to call for violence, guize! That would be bad for the movement.
He couldn't possibly think any Q Anon believer across the land would walk into another 'domestic terror' false flag risk, guize!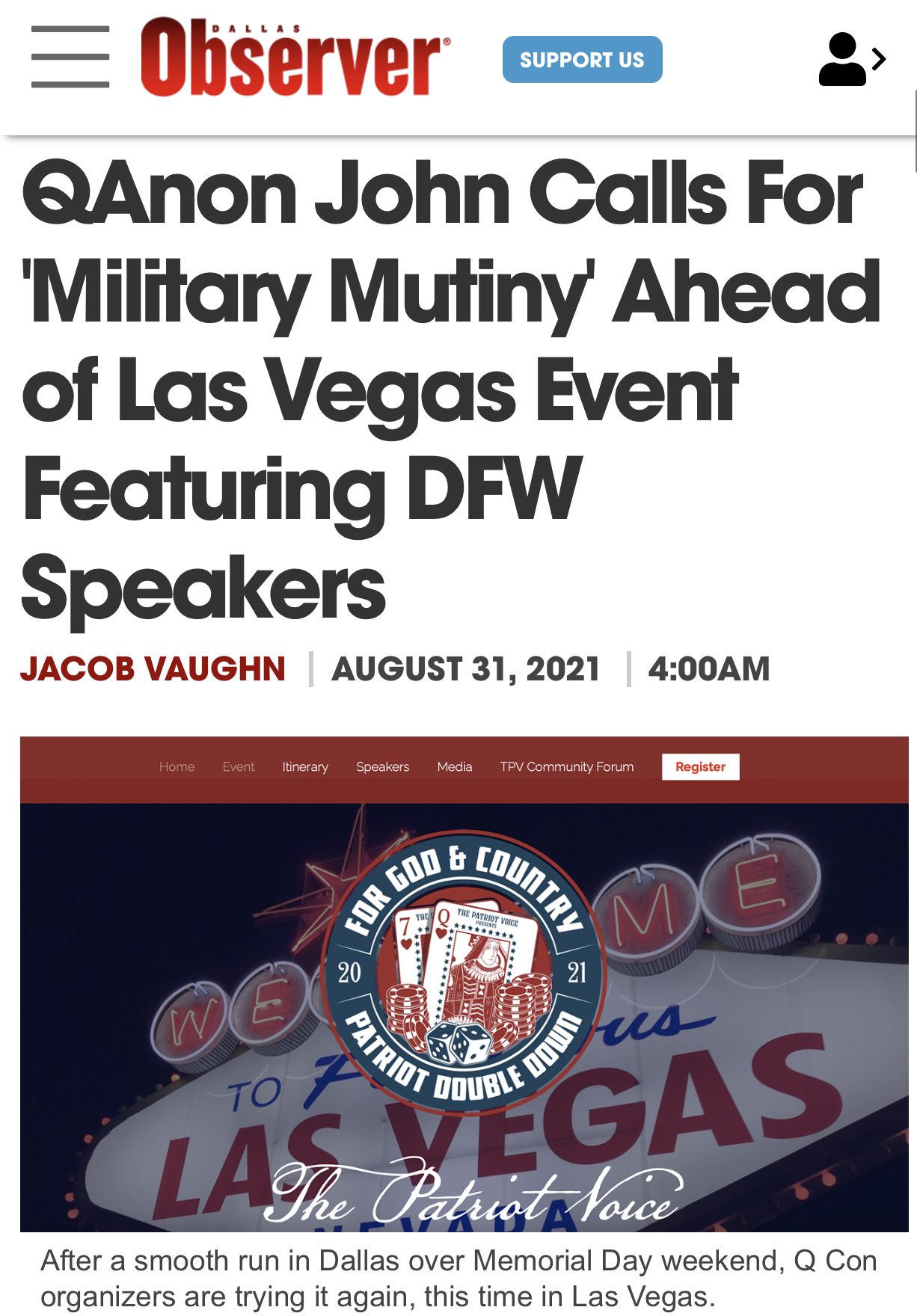 Welp.
Still rooting for you, Brother John. The teams are gonna be all scattered and gathered a few more times as we get to the NCSWIC.
Team Laodicea will welcome you should you get and receive those orders.
All the false flag threats that have been and are we know about. Some of us were accused and screamed at supporting @austinsteinbart for this reason. That we were spinning the bottle with the wrong kind of friends and gonna make the rest of the Q cult look bad.
Now you follow the false flag trap pipers and have entered the cover of The Rolling Stone sweepstakes. Have you no concern for the false flag traps meta tauta?
Admittedly my tone has changed since imploring fellow veteran General Flynn to not leave men behind.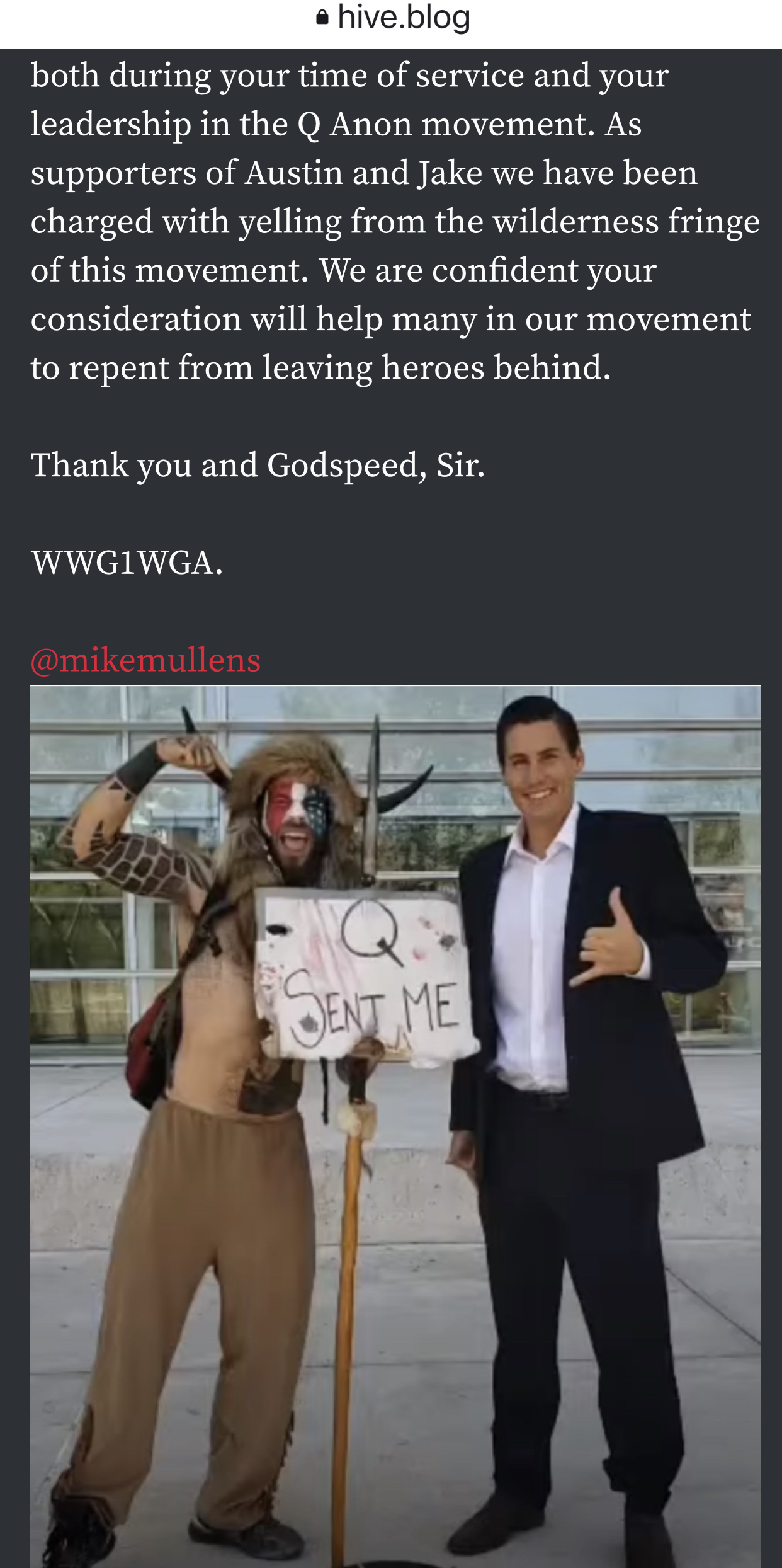 8 months ago I couldn't fathom General Flynn truly leaving men behind though it was already clear that the Q Anon Movement would.
It's been an adventure-filled 8 months for many.
Not only did General Flynn leave these guys behind, others sent stand down orders to protect the image of the General and some of his friends.
The Q Comms have always been managed.
Sometimes the patterns are in the handlers.
They don't need new tactics. The ones they use work on more than most.
The gate is narrow.
Commander says.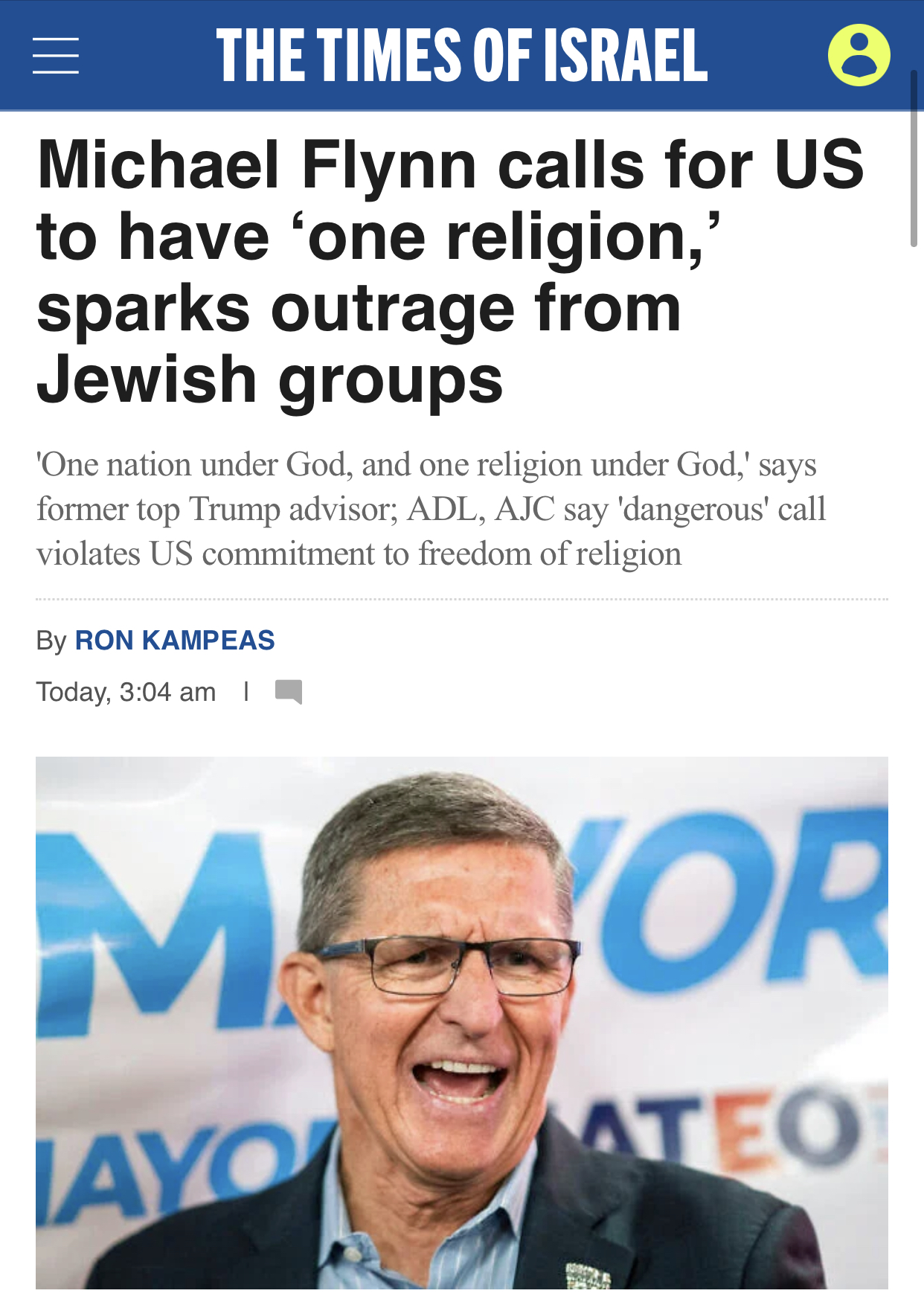 The man who copyrighted 'digital soldiers.' The man a movement donated how much money to over the Q Anon adventure-filled years? The blasphemy trap himself.
The actual archangel Michael abhors your worship, Truthers.
That's in the Playbook so many hardly open.
General Michael uses your worship to hide in plain sight.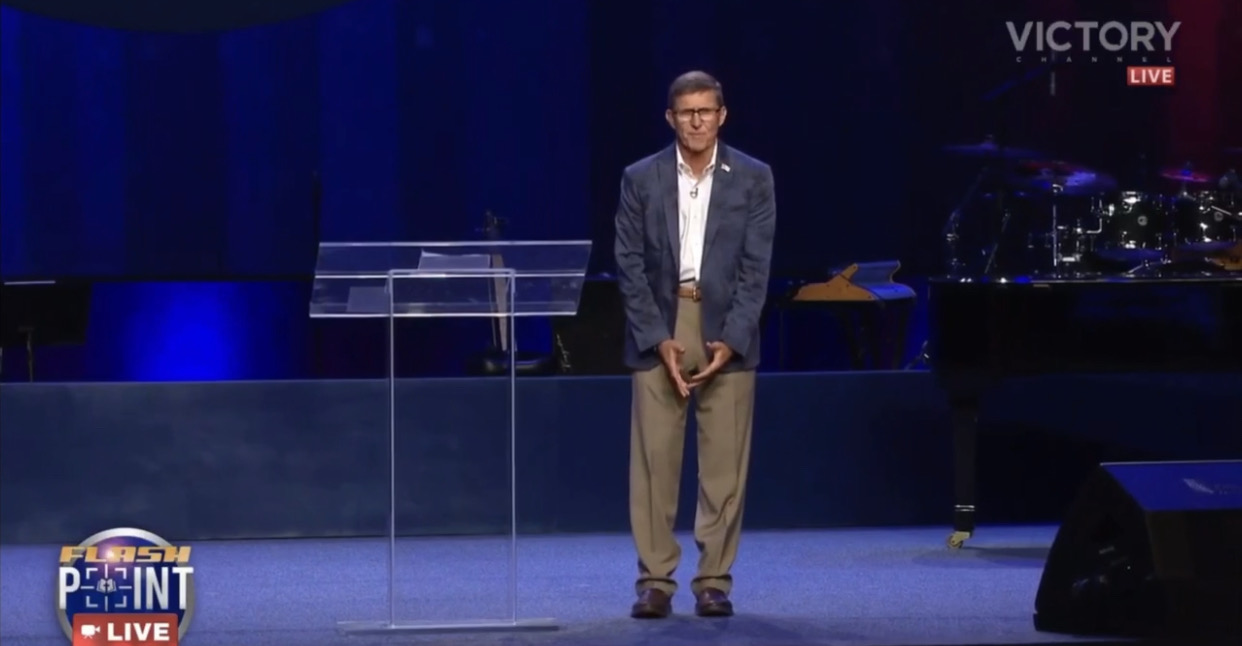 Narrow gate and experience tell me that this message will not be well received.
The New Apostolic Reformation.
The Seven Mountains Mandate.
Prosperity preachers.
Holy Spirit Blaspheming False Prophets.
These are the spiritual partners of General Flynn and President(?) Trump. Will they deceive you into partnering with the same spirits?
I was never wrong about the scope or the relevance of the Q Anon operation. I wasn't wrong that it is a military intelligence operation with involvement of General Flynn and President Trump.
I was, however, wrong about those guys.
It's like the old meme said.
They aren't after him. They're after us.
Is he ever going to stand in the way?
Pray for Jake.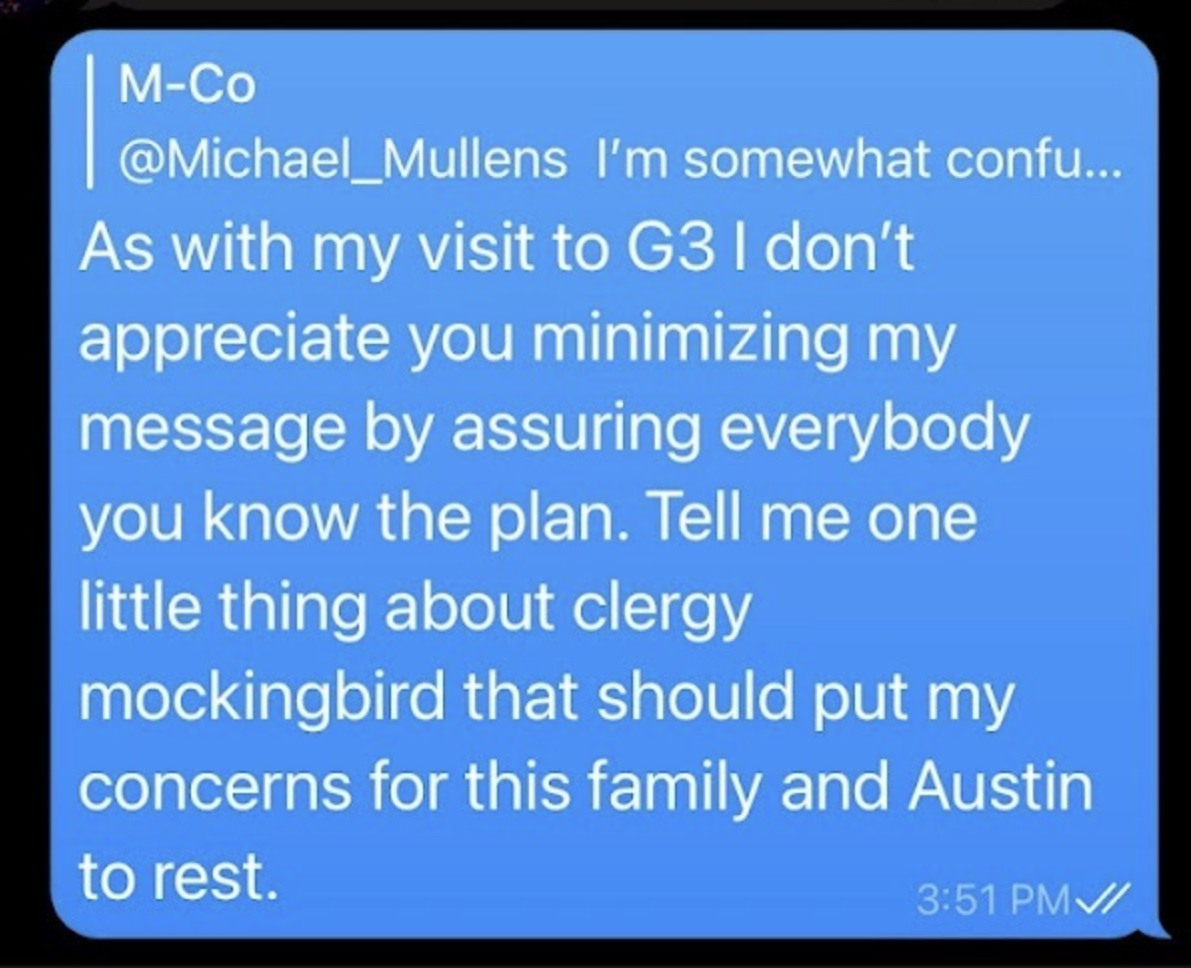 (6/29/2021)
The guy that ordered my guy to do what he did led my Guy to send my girl to send me to my guy to help him do what he was ordered to do.
Then he gave me a new assignment.
The Playbook.
I am grateful to them all.