Sometimes one need some peace and quiet, and nothing is more lovely than running in a field of wildflowers.
---
"Catch me if you can!"
The sound of laughter filled the silent air. Annabelle ran through the field of wildflowers in her brand new shoes. Mommy says I mustn't get my shoes dirty. She stops to take off her sandals and ran joyfully through the grass. Fingers brushed against the flowers as she ran bare-foot into the field of wildflowers. Her eyes shining with glee, she looks behind, seeking her best friend and adventure partner.
"Lucy, let's go running together." Lucy, ever the obedient companion, quickens her trot and runs after Annabelle. Tongue lolling, she quickly catches up to her human companion.
"Isn't it beautiful, Lucy? Can you imagine anywhere else as beautiful as this place?"
Lucy stares at her friend. "Woof."
"I know you understand what I'm saying. Don't give me those puppy eyes."
Lucy tilts her head to the side, a questioning look on her face.
"We will roam this field together, Lucy. You are I will search for fairies and sprites. We will fly on dragons. It will be very fun!"
Annabelle bends down, angles her head to the other side, and face to face, the two friends looked into each other's eyes.
Lucy breaks the stare down when she decided her human friend's face was simply irresistible. She gives her friend a loving lick on the nose.
Laughing, Annabelle throws her hands around Lucy. Both human and dog layed their heads down in the field of wildflowers, content and at peace with the silence. Annabelle was thinking of the many adventures they would discover. Lucy was thinking of running through the field with her friend. And the treat she would surely receive.
Woof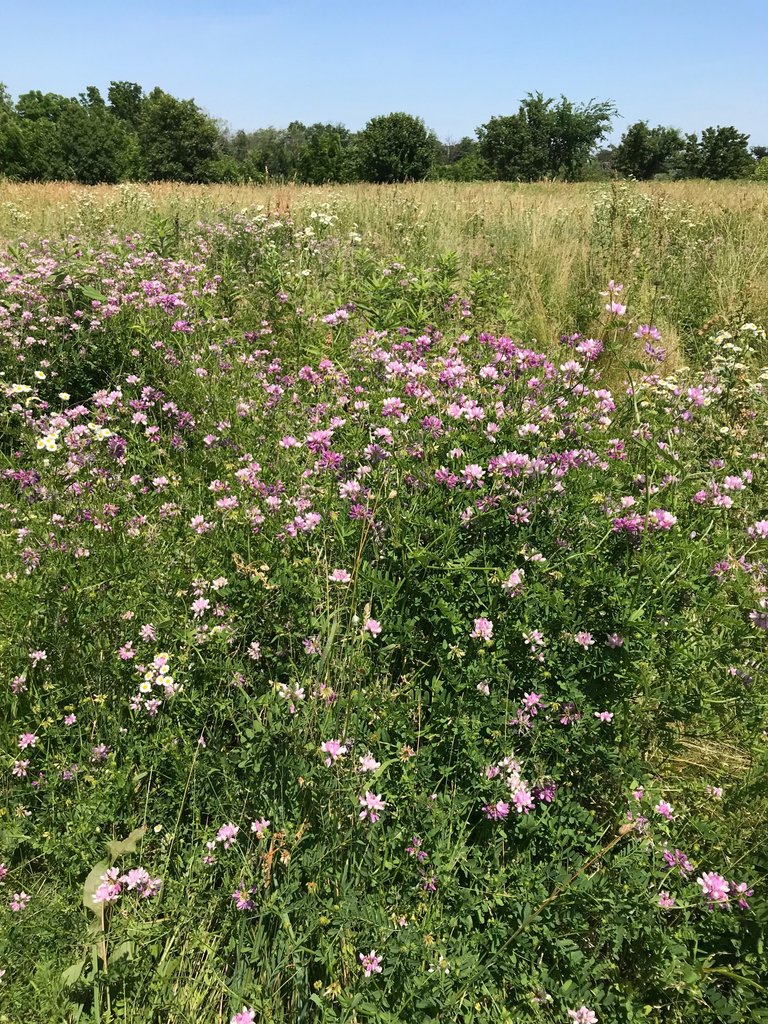 Image is original and contest entry for #landscapephotography