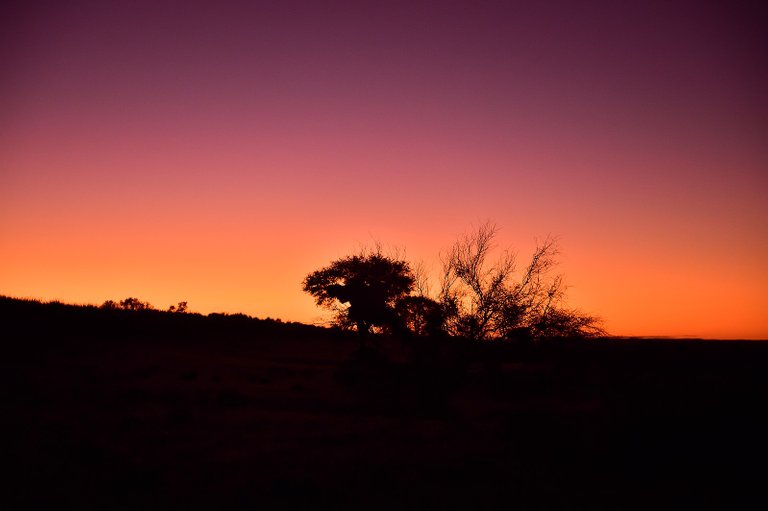 "Hurry up, my boy!" Cried the good doctor, as he scurried up the hillside. Though twice his assistant's size and carrying his own satchel, the doctor was also somehow twice as fast. Seemingly immune to the various rocks and spiky bushes, he trekked forward with the youthful energy of a child.
The young man plodded along behind him, out of breath and laden with heavy gear. Only two days out of civilization and Jonathan already wondered what he'd gotten himself into. His boots sank into the sandy incline, and the pre-dawn light made maneuvering the many trip hazards difficult. Jonathan looked up to see the doctor had already reached the top. With the hope of a much needed rest, he dug deep and managed to join him.
At the crest was a natural rock platform of sorts, but that's not what caught their attention. Before them was a gorge of unseen beauty, that echoed the crashing of the waterfalls on the other side. The perpetual flow slipped from rivers that led from the rainforest, a dense canopy of faded green. In the distance rested a savanna, a vastness of straw-colored fields that preluded sloping blue mountains. The whole sky was awash with orange and purple from the rising sun.
Jonathan struggled to pick his jaw up. He quickly dropped the gear and rummaged through his pack. Pulling out a small wooden box and a sketchbook, he sat down and began to capture the scene. He knew his paints couldn't live up to the sparkling mists of the falls or the brilliance of the sunrise, but he would try.
The doctor let out a victorious chuckle, reveling in all that was around him. A couple vibrant birds cawed as they flew over, which he interpreted as a resounding welcome. He side-eyed Jonathan's progress now and then, delighted to know that others would eventually get to see fragments of their expedition. Not every achievement would come so easily, or be so possible, but he would certainly give it all he had.
When the doctor saw Jonathan was nearly done, he gave another laugh and began voyaging off to his left. He hoped to be on the other side by dusk, with no time to waste.
"Come along, my boy, don't dawdle on the details," he called. "There's adventure out there!"
Jonathan panicked as he added a final highlight to the rushing falls. By the time he had packed up again, the doctor was already making his way along the gorge. As he ran to catch up, he felt the soreness of exhaustion return, though mitigated by the sweeping vista. It inspired a feeling deep down inside him that maybe, just maybe, he'd gotten himself into something great.
---
So it was after midnight, and I was watching a Dr. Livingstone documentary from the Secrets of the Dead series while writing this. I don't mean for this to be him and Jonathan was invented too, but it was inspirational to think back on great explorers. It must have been incredibly exciting and terrifying to head into the unknown.
Thanks for reading!
Picture source, no changes made.