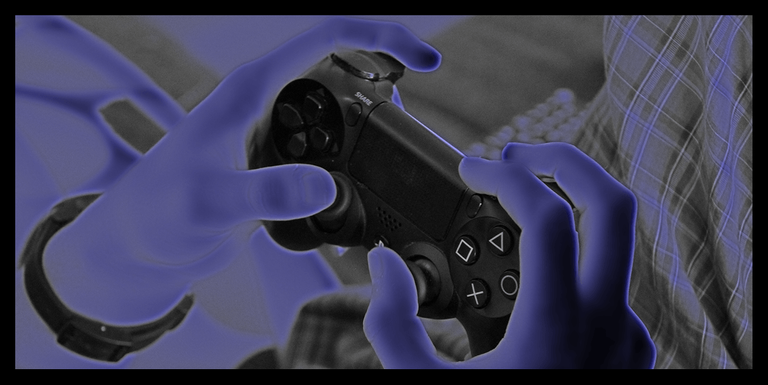 A few weeks ago @zeldacroft posted the beginning of a spooky we-write. She'd asked me to write an ending but I didn't have time to finish it before that week was over. You see, something strange happened while I was writing...I liked telling a spooky story. I just kept going on and on. That's not me, not normally anyway. I love the mysterious and odd, but spooky-scary isn't my thing.
Anyway, here we are, weeks later, and I have the story finished. I'm still debating about the ending, but if I didn't end it here there would have been another 3000 words or so. Maybe someday I'll do that, if I can figure out what it wants...you'll see what I mean if you read the story.
Home Alone by @zeldacroft

An inky air crept through the twilight hours, and now pressed against
the windows of the house. Inside, Nathan aimlessly flipped through the
TV channels, the living room calmly lit. He was getting impatient.

A thump, thump down the stairs made him jump, but he managed to
keep his composure. His mom hurried into the room. Her oversized coat
and mittens signaled she was ready for the autumn chill outside.

"Alright, I'm heading out," she said. "I'll probably be gone for a few
hours, so call me if you need anything. Remember there's leftovers in
the fridge, and try not to just watch TV. You know that book from—"

"Mom," he interrupted.

"Yes?"

"You're going to be late."

"I am, aren't I?" She agreed, but ran over to kiss his forehead
anyway. "I'll lock up, be sure to stay safe."

"Yes, Mom." He rolled his eyes. Their corner of suburbia had always
felt like the most boring. Nothing bad could happen here.

As soon as Nathan heard the front door close, he leapt up and looked
out the window. The streetlights cast heavy shadows on his mom's car
as she drove away. When she was out of sight, he whipped out his phone
and texted his best friend, Mark. "It's time."

Mark had gotten his hands on some horror games, including the much
coveted Bloodhunter 4, but his family wouldn't let him play.

Nathan wasn't allowed to either, so tonight was finally their chance.
Impatience turned to excitement as he switched the TV to his Xbox.
Mark lived on the same street, so it wouldn't take long for him to get
there. After gathering soda and snacks from the kitchen, he heard a
sharp knock on the door.
My ending
Nathan got up and went to let Mark in. He swung open the door, "About time man!" No one answered. "Funny. Real funny Mark! Don't you realize we're wasting valuable play time? Stop messing around and get in here." Silence.
Nathan stepped out the front door onto the top of the stairs leading down to the yard. The grass glistened with the frost. A mist hung around the street light.
"Not cool!" he yelled out into the night. Waiting to hear a response from his friend he became aware of how quiet the night was. All was still, as if he were the only one awake, or left alive. He stepped back inside the house, looking around one more time before closing the door.
"Asshole," he said slumping back into his seat on the couch. Picking up his controller he started to play Undertale, determined to finish genocide mode to spite Mark. Neither of them had ever finished it, so doing it first would be payback for him deciding to be a jerk. His phone buzzed next to him on the couch.
Sorry. My Mom keeps giving me chores to do. I'll be there in ten. the notification read.
"Asshole." Nathan got up and looked out the windows, expecting to see Mark out there laughing himself silly. Instead, all he could see was the dim glow of the street light through the dark fog. Going back to the couch he texted Mark back, You didn't just knock and hide to scare me?
No bro! I've been trying get away! My moms super creeped out about how dark it was when I took out the trash. I had to lock every window and door. Now she's looking for movies for us to watch 😨 I'll tell her I'm tired and want to go to bed, then slip out. I'll let you know when I leave
k Nathan answered, looking back towards the door. Must've been something else I heard, he thought before picking up the controller again.
Rap, Rap, Rap.
He froze mid-battle with Undine, pushing the pause button so he wouldn't die. The door was just ten feet away, he couldn't deny that's where the sound came from. Still he stared at it, the silence unnerving him. I'm not in the mood to be messed with again! He said he'd text and he didn't so he can wait until I want to get up. He pressed the play button and resumed his battle.
RAP, RAP!
"Ugh, alright. I'm coming!" he said, pausing the game. He hesitated with his hand on the knob, his ear pressed against the door. Something shuffled outside, like it was trying to keep warm. He opened the door.
The cold hit him first, then the realization only a wall of blackness stood outside the door. He squinted, trying to see through to the yard. The darkness before him shifted, swirled, and stretched inward towards his face. Frozen, he watched, uncertain if his eyes were playing tricks on him. Then he felt it, a piercing chill on his face leeching out his heat, draining him empty. Terrified, he slammed the door shut and dashed towards the back of the house. Stumbling through the living room, then knocking over the stools in the kitchen he finally reached the back door. Grabbing the knob he ripped it open, only to see blackness. Quickly he locked the door shut. He rushed to the sink, trying to see his neighbor's lights through the window. The always-on light in Ms. Thompson's bathroom that made him feel awkward when he talked to her couldn't be seen. There was nothing in any window except the emptiness he felt at the front door.
He ran upstairs to his bedroom to look for the town hall clock tower. His room had the best view in the house, even if it was just of the few blocks to downtown. Once there, he left the room light off to help him see outside better. Approaching the window slowly, he held his hands up to block the ambient light from the hallway and pressed his face against the glass. It has to be there. No matter how hard he looked, the light from the clock tower or any of the downtown buildings couldn't be seen. He stepped back from the window, tears forming in his eyes. Crawling into bed he held the covers up to his face, too scared to cover himself completely.
Motion to his right caught his eye. He saw his other window cracked open, and the darkness pouring in over the sill. He tried to stand and run, but his legs wouldn't respond. The icy touch moved up his legs into his spine. No. Please no! The cold seemed to hesitate, then surged through the rest of his body.
--
Knock, Knock!
"Come in!" Nathan yelled from the couch.
Mark pushed open the door, "Sorry man! My Mom wasn't buying me being tired, not until I fell asleep watching The Postman. Anyway, I got out!" He held up the copy of Bloodhunter 4.
"Glad you made it. Man. Now let's play," Nathan said, his dark eyes reflecting nothing.
Available Now on Amazon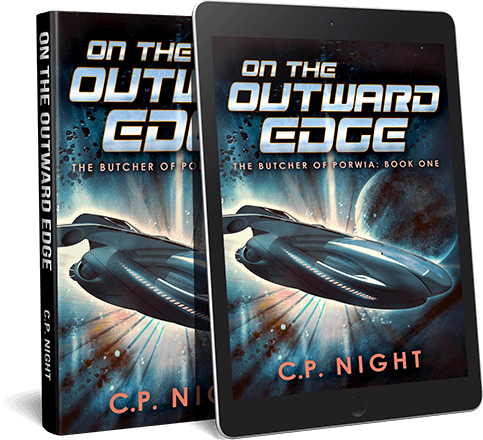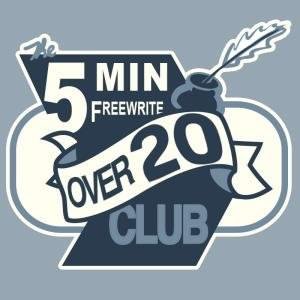 Join the Freewrite fun today! Visit @Freewritehouse
---
Proud to be part of the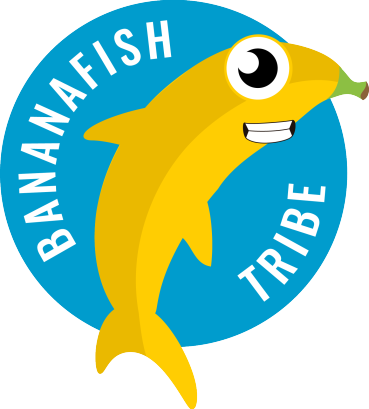 All images are mine or licensed from Adobe except where noted. Freewritehouse, and the Bananafish Tribe used with permission from their owners