Looking for something to do on STEEM? - Do you have the SKILLS to make Beautiful Commercial Front-ends? Are you a Team-Player? - then come and work for us!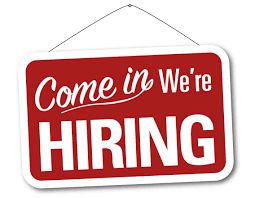 This is what you NEED to know!
You need to know React.js Angular Vue MD Bootstrap (4)
Designer (UX) and of course, it does not hurt if you have even more skills to add to the list.!
You will work from home - connected to our WorkFlow Discord
You will be working with one of the best Development teams on STEEM under guidance from Top Shelf Full Stack Developers, and you need to be a self-moving machine that does what is needed in a timely manner as we have a lot of small and large tasks that all need your touch and design.
WE PAY IN US DOLLARS OR TOKENS OR BOTH
A Workman/woman must eat, and we have the luxury to offer you an hourly SALARY paid in Dollars (US) to bank or Dollar Cryptos or just cryptos - whatever works for you, works for us!
WE ARE LOOKING FOR LONG-TERM PEOPLE
This is an ongoing project that we will be working on for many years, so of course we would like to have you with us for as long as we can.
Working with us will give you inside information to many interesting token investments, so there are PERKS being an insider in this project.
Once you are there, send a DM to @fyrstikken for a short interview - prepare a CV/Resume to drop in DM to get started, an interview usually last 10-20 minutes, and is informal.
Your CV should contain work you have done before, and in the Interview we will get to know your morale, ethics, plans for the future, your current situation etc.
I expect you to be GOOD, Real GOOD and not just half-good/just started learning. I am not interested in n00bs as this is a real project, and none of us have time to TEACH you what we expect you to already know!
Apply today, right now - before someone else takes the JOB!
Come to http://steemspeak.com (open 24/7), find @fyrstikken and just send a DM, do not be shy - he will not bite, bark or yell at you, be relaxed - come as you are!
If you are the right person for the job, we can hire you on the spot. If there are many candidates to chose from, we will take a bit of time to evaluate who is the best person to gamble on hiring for our projects.
Looking Forward to hear from you ASAP!
Sincerely,
Team @Booster & @fyrstikken / @fyrst-witness