Winning rewards for watching memes?
Such things only on SteemSlotGames.com!

🎄 🎄 🎄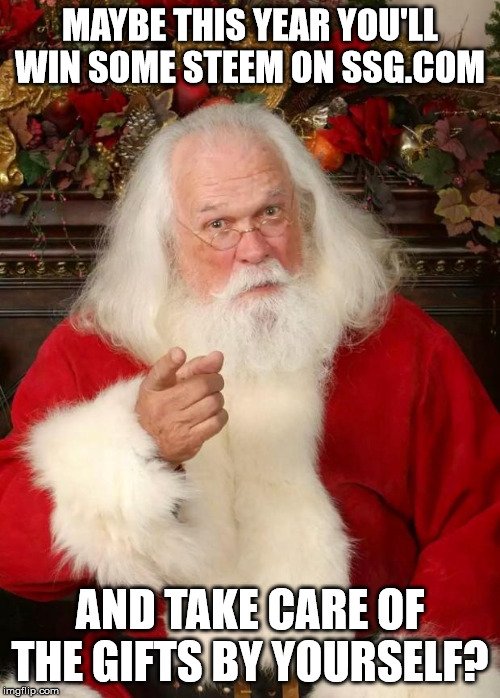 Mark in the comment someone who should try to multiply his STEEM before Christmas! 🎁 🎄😉
💰 Out of the players who mark their friends we will draw 5 comments, and their authors will receive 1 STEEM to test their luck on SteemSlotGames.com!
Each player can make only one entry. We are waiting for your entries till Thursday. Because recently we are dealing with a huge amount of multi accounts we decided that from now on game is active for players with Steem reputation 45 or more.

We will publish the results and a video from the draw at Friday and the rewards will be sent to your game account on SteemSlotGames.com within 24 hours
. ⏰💸
GOOD LUCK!
😎
Are you feel lucky today? 🍀
Spin the wheel and take your shot in SteemRoulette!😎

Are you new in the game? 😎
Visit the "How to play" tab and join the action! ⤵


SteemSlotGames.com is the first casino games platform based on the Steem Blockchain! All our games are fair, fully random and easy to play!
To provide our players the maximum level of security the login is possible through SteemConnect. Thanks to this all your keys are encrypted on your cookie file and they remains 100% private. You can learn more about safety and rules of the game in
"How to Play"
tab.