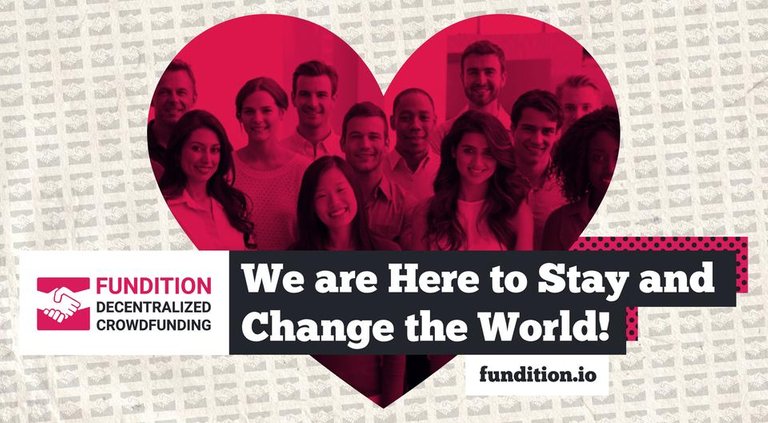 Hello everyone,
We know that some of you may be watching the recent crypto crash with fear and hesitation. It's perfectly understandable, but at the same time you should take note that this isn't the first time this has happened. Now, sure it's a big plunge after we already faced another plunge, and we understand why many may see this as the end. However, it's not a time to lose hope.
The projects you've made and the projects you support are still there, they haven't gone anywhere and we are still committed to helping them succeed. We can't do that without you, though. So, we're counting on each and every one of you to not let this slump drive you away from the blockchain, from the initiative, and from the crowdfunding spirit.
So, go out there and post to an updates to your projects, show the world that in spite of the dropping value of Steem, you are still here. That you still care. Drop a #Fundition tag in there if you really feel like it.
And above all else, remember that the Crypto market is a very unpredictable. There's bound to be a time when Steem is going to be worth 0.01$ again, and there's bound to be a time when the price will soar to that Moon everyone keeps dreaming of. Your posts here are a long term investment in the future, and the projects you make are going to change the world.

Https://Fundition.io
With love,
Fundition Team.