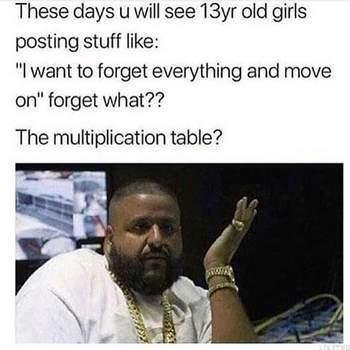 Let's start our days with a lots of laugh.
This picture cracked my ribs so I want to put smile into your beautiful faces .
This is the world in are into,
nowadays you will see a 13 years old girls posting stuffs like
"I want to forget everything and move on" forget what??
The multiplication table??
Or who can tell me what she is trying to forget?
This generation is something else, when I was 13 all I know is to read my books.