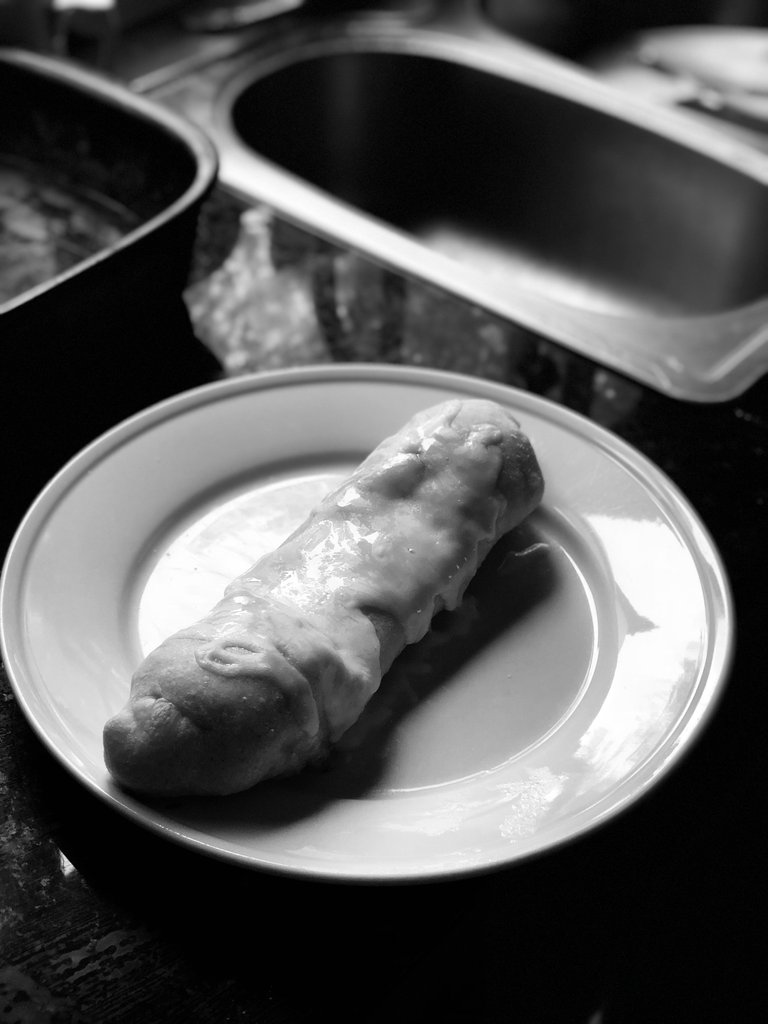 A lot of people have their specialties in life.. Things they seem to be naturally gifted at.
I like to think that making food is one of those gifts for me. I don't put a ton of effort into it, but I tend to get pretty good results.
Plus it's a lot of fun to make something and see how it visually and "tastefully?"(is that a word?) turns out!!!
I made the dough for this calzone at home from scratch!
Then I stretched it and spread a little cheese and pesto on top and then folded it over into this shape and threw it in the oven!