How to buy and sell games for BATTLE on DGameMarket?
In this short guide you will learn how to use DGameMarket.
Buying:
Step 1:
Login to https://dgamemarket.intinte.org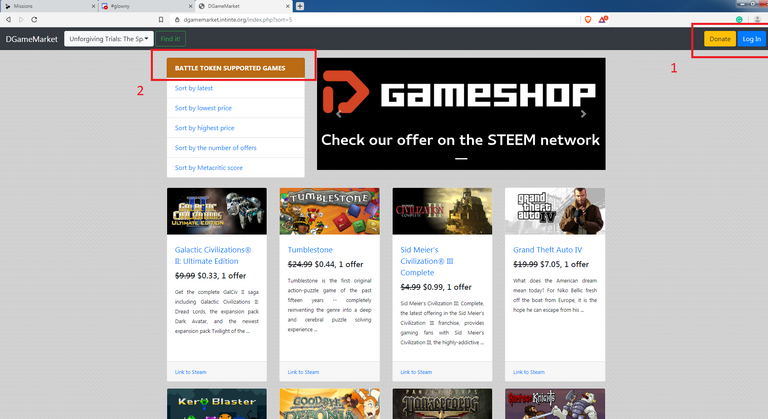 Step 2: Select the tab: BATTLE Token supported games
Step 3: Choose the game you are interested in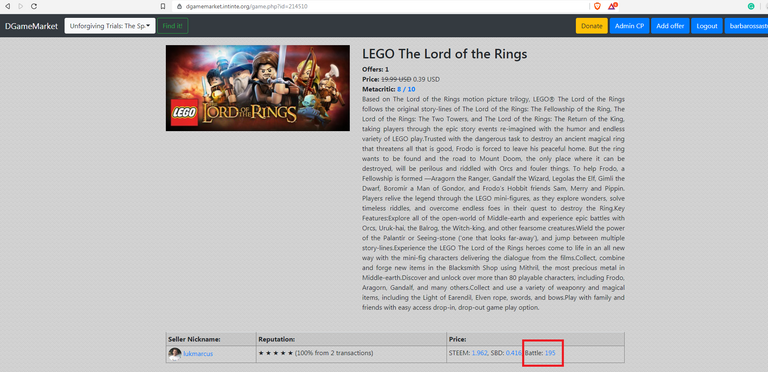 Step 4: Click the BATTLE icon, you will be taken to the steemconnect page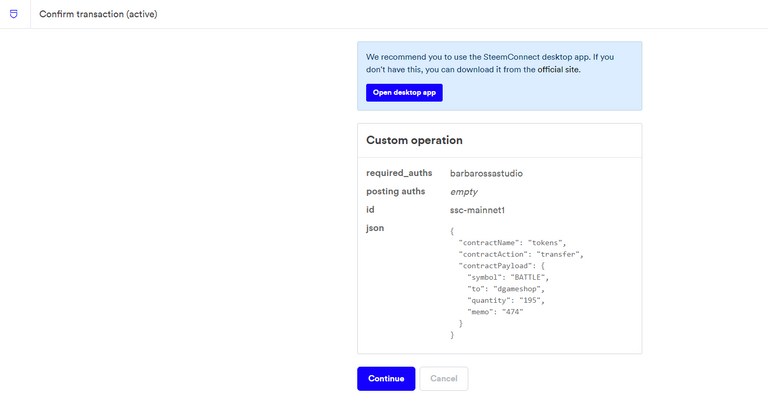 Step 5: Login and pay for the game
Step 6: Return to the shop and enter your profile, the code should appear within 2 minutes at most. In case of troubles, please contact us at Discord. You can also check your transfers in STEEM wallet. All keys are encrypted with memo key and are visible only for you.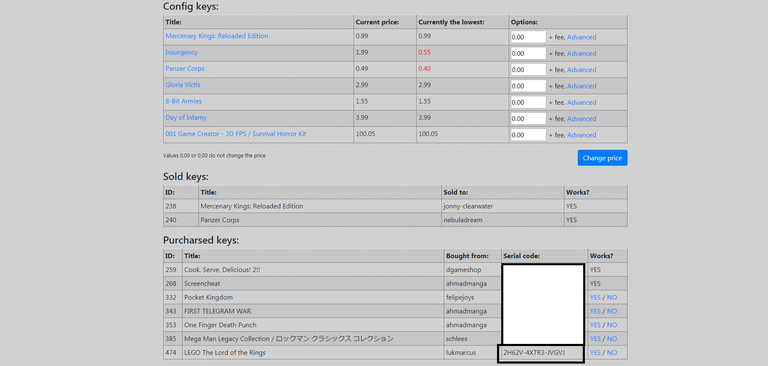 Step 7: Check the code and rate the seller.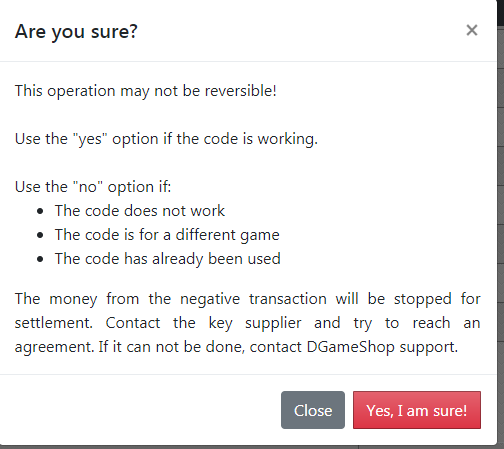 Remember to buy from reliable sellers. DGameMarket support will help you in case of a problem, but is not responsible for the validation of the keys.
Sales:
Step 1: Log in to https://dgamemarket.intinte.org and click on add offer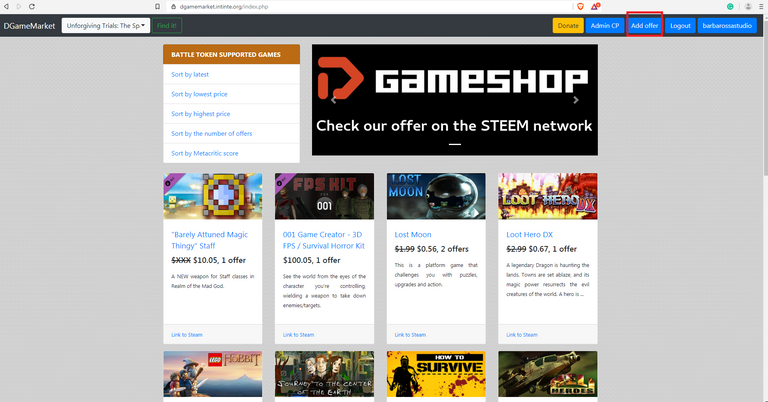 Step 2: Enter or select from a drop-down list the title of the game you want to sell and enter the codes, each in its own line, and enter the price.

Step 3: Wait for sale, you will receive tokens when the buyer confirms that the key is valid , or it will pass a week without making a claim.
Remember to sell only legal, working keys. Any attempt at fraud will not be tolerated and may result in the blocking of your account.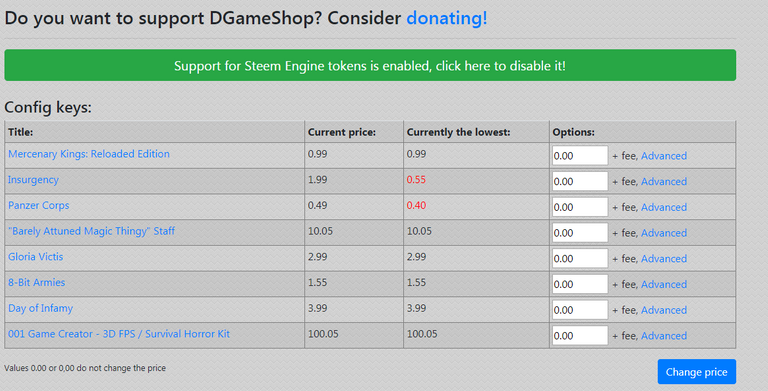 If you want to change the price, you can do it in your profile, where you can find all your sales and purchases. You can also turn the BATTLE support on and off there. Remember that the sale of the BATTLE is done with ZERO FEE.
Here is key for game from screen: 2H62V-4XTR3-JVGVJ
If you like our job, please consider donating us via STEEM or BATTLE! You can send tokens to @fervi