Some new and exciting things have happened within the BROSGN ecosystem this month!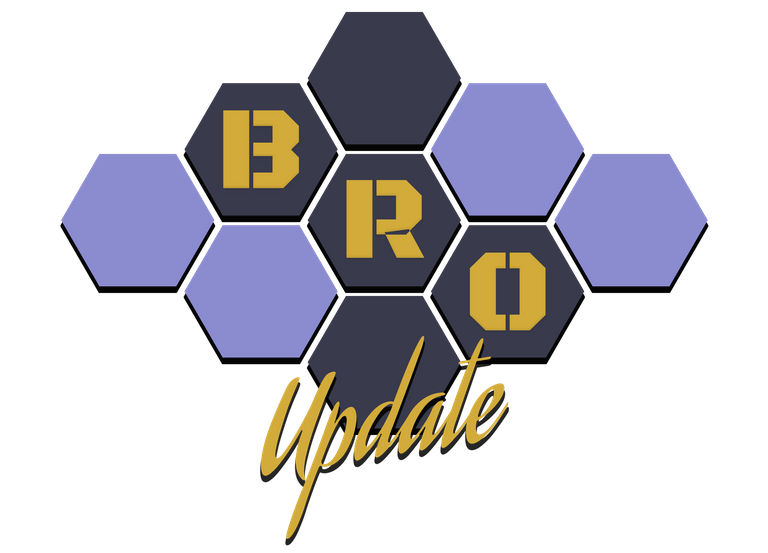 The BRO Sports & Gaming Network continues to expand our list of gaming titles and even introduced a new website into the ecosystem over the past month! The new BROSGN.com website was launched and features a growing list of free-to-play casual and hyper-casual gaming options, including many BROSGN titles and cryptocurrency-based games!
We already ran our first official contest with BROhjong: Crypto-Based Mahjong where we gave away 10 HIVE to the winner, @dexpartacus. Future contests are already being planned, so make sure you sign up at BROSGN.com today!
BROSGN.com offers more than just free games. We have customizable profile pages where you can connect with other players, send messages, receive notifications, create groups, track your scores, earn ranks, badges, and BRO Cred for using and interacting on the site in various ways, and we even have a referral system!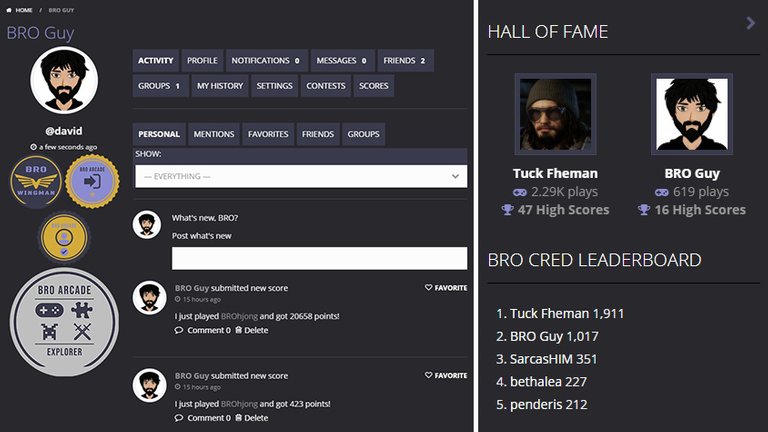 So if you haven't checked it out, head over to BROSGN.com and see what we have to offer. You can also connect to our other gaming sites, like the BROsino, BROsino Poker, and BROcity through the menu.
---
BROSGN is branching into the PC gaming business!
If you missed the
sneak peek of Drive Zed Ded
, then you better go check it out now! Drive Zed Ded (DZD) is the first official PC game from BROSGN Studios and we are getting closer to beta release!
DZD is set in a zombie apocalypse future but offers a more unique way of taking out the undead. Drive through city streets and drift in the desert arena, clearing Zed and his pals with your vehicle and equipped weapons!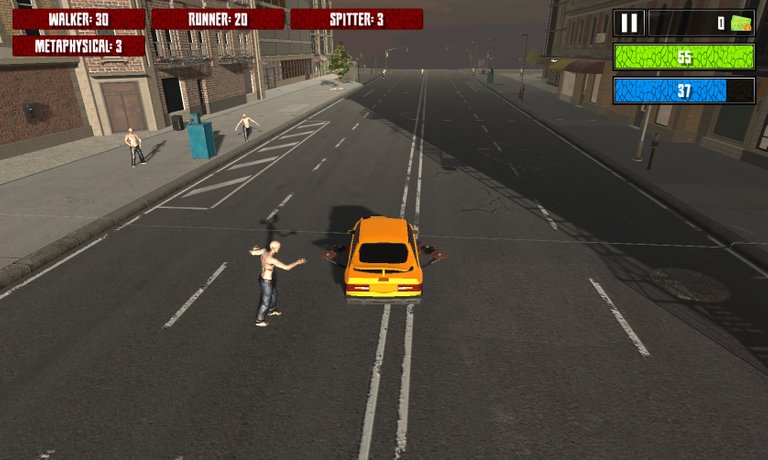 Drive Zed Ded street stage
We are currently working on features such as smooth first-person driving, multiple characters to choose from, weapon upgrades, and unique zombie-killing effects. DZD offers a variety of vehicles for players, so whether you want to smash Zeds in a speedy drift car or a powerful SUV, we've got you covered!
BROSGN Studios already has plans to release multiple DZD titles in the coming months and years!
Follow us here and on our other social media accounts to stay updated on our progress!
---
The BROsino, BROsino Poker, BROcity, and BRO.Poker are all running smoothly
There isn't much to report here other than the
new sponsors
that we picked up since
last month's update
. Everything is running and updated as required.
If you want to join in on the poker fun, register at BROsinoPoker.com and play with other live poker players from the Hive community. We have daily scheduled freeroll tournaments and available SNGs and ring games that start as soon as enough players are registered and seated at the tables. Invite friends, family, co-workers, or community members to come play with you or start your own custom league at BRO.Poker!
---
We removed our Hive Fund proposal
Due to a lack of support and a dwindling time frame for the proposed funds to be paid out, we deleted our Hive funding proposal. With far less than 7 million HP-worth of votes in support after more than halfway through the funding period and over 22 million HP needed to receive the requested funding, we decided to gracefully withdraw from consideration. This will hopefully reduce some of the noise and allow other projects to receive some attention and support.

Thank you to everyone who voted for us to receive 25 HBD daily for continued development and for potential marketing of our ecosystem. We will consider drawing up a new proposal in the future but have no immediate plans to do so.
---
Sponsorships and advertising is available for all of our sites and many of our games. If you'd like to sponsor a game or event, or receive ad placement in a variety of locations across our ecosystem, please fill out our form on BROSGN.com!
---
If you like what BROSGN offers to the Hive community, please consider supporting our witnesses who help make it all happen:
Approve ats-witness as a Hive witness
Approve guiltyparties as a Hive witness
---
Help support the BRO ecosystem by delegating HIVE Power (HP) to @brosgn today!
50 HP | 250 HP | 500 HP | 1000 HP | 5000 HP | 10000 HP | 50000 HP