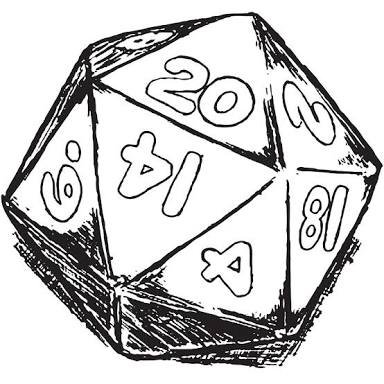 When I sat down with a friend to roll up her new character, we did the usual chatter about this and that, and usually before players pick up the character dice (Three Green D6s and one Black D6), we have a bit of pep talking.
"Just remember, this character, these rolls, may not be your character, but they are 'a character in the world', perhaps one you may choose not to play". (on account of poor rolls usually)
The dice seemed in a fickle mood, dropping a 1, a 2, 3 and 4 out the gates. An interesting roll, but at 9 total (we roll 4 dice and take the top 3), its a below average roll. I think the next roll did little better totalling 10. I was already beginning to get the old advice out "I think this might not be your character" when BOOOM 6 5 6 6. Maximum score: 18. The dice had changed their tune, and the remaining 3 results were good too, we had a character. First time.
The character already started getting interesting when my friend quickly insisted that the 18 score was a Charisma value. No power gaming here, your typical power gamer would probably take 18 dexterity, or perhaps constitution.
Who doesn't want the huge boost to survivability given by insane dodge, quick acting, or a truly resilient self.
But wait, there's more. She was also playing a Tiefling, so that's a +2 mod on charisma, I tried to make her aware of some of these options, she maybe take the 16 as CHA, modded to 18, and perhaps one of those other 'stronger options'. But she was having none of my man-splaning; and locked in a very unprecedented and very legitimate 20 Charisma at level 1.
Which is quite ridiculous. But it truly was only the beginning.
We role played a bit of her context having fled from "The Pit" a ring'd open cast mine-cum-city steeped in the practices, following and emulation of all that is infernal. A true hell for her, as she could never meet the standards of her imperious and powerful family of the 'lower circles'. Not least of her problems was literally not looking the part, albino Tieflings are rare, and considered an uneasy, unpleasant omen.
She has since played in several games, after finally escaping the clutches of her family and bribing her way across the ocean (that charisma tho)
But let me steal no more thunder!!
Introducing KITTEN: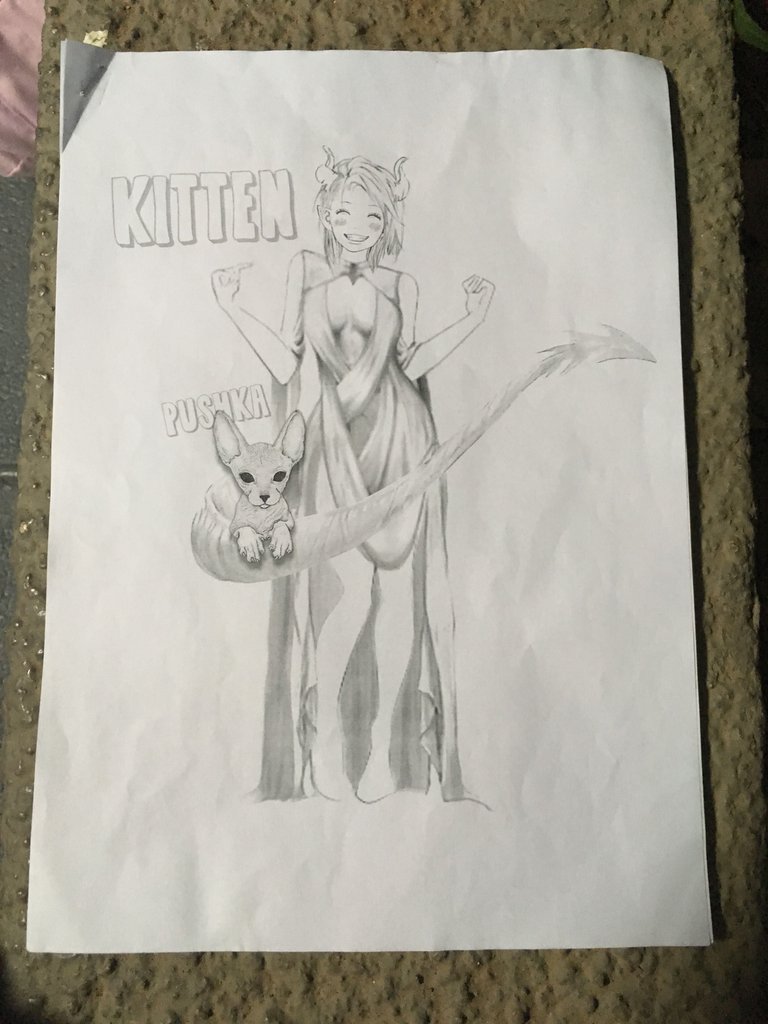 Class: Rogue - Assassin
Level: 3
Character Features and Traits:
Refugee from a distant land, albino, she carries a small dark stone necklace which is her only keepsake from a home she would rather mostly forget. Most people think the 'stone' is 'coal' and clearly no-one from around here appreciates its value, not that she would sell it anyway.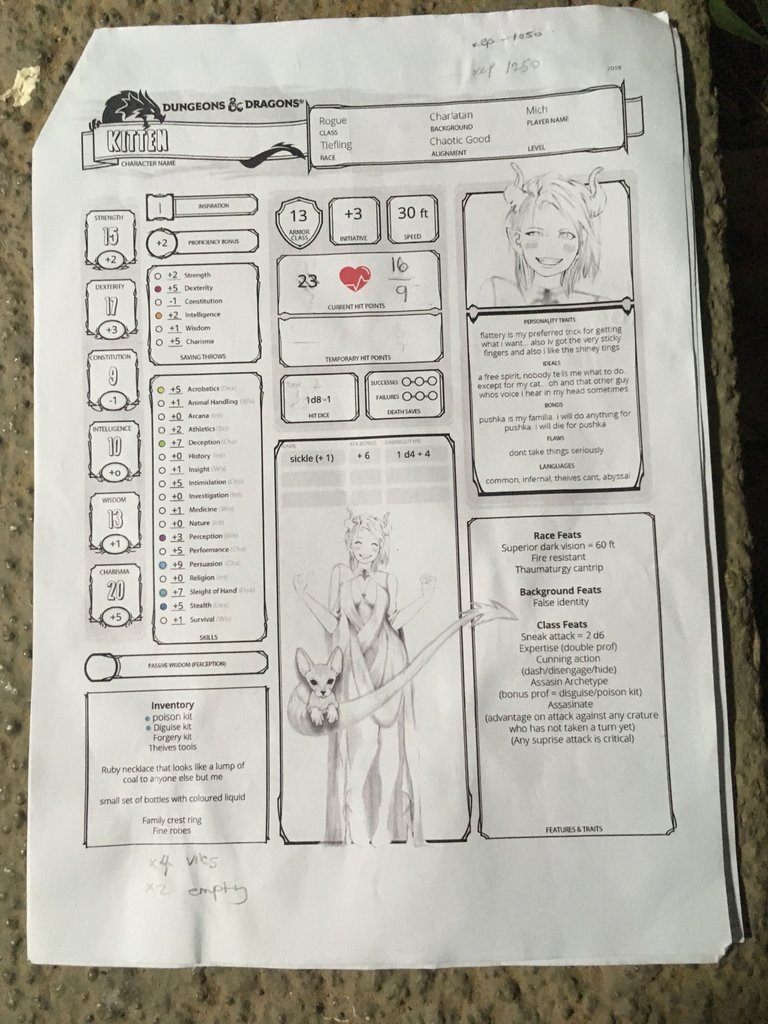 Backstory: The tale of a kitten.
"Not again Katerina! How many times must I tell you.. Katerina!"
"Katerina that is not how we do things here!"
"Don't free the slaves Katerina! off to the dungeons for you!"
"Katerina 10 lashes for disobeying my orders and another 5 for talking back!"
"What is wrong with you.. ? .. You are weak Katerina! I told you to kill it! not make friends with it..!"
KATERINA KATERINA KATERINA!
Such was life, and indeed it was no surprise that she began to dislike the sound of her own name, because whenever it was said.. along came words of disdain and disappointment. You see Katerina was what you would call the runt of the litter.. she was always pushed aside by siblings and yelled at by her parents.. she was a trouble maker.. but not the right kind of trouble when it came to the family name...
She came from the deepest darkest of the nine hells. Her family was sort of mafia Royalty down there.. Evil.. dark and cruel. She was expected to be like her siblings.. you know partake in the usual torturing of slaves for fun. killing for sport.. but that sort of thing didn't interest her much.. she was different from her family, she was not evil like her parents, spiteful like her siblings.
She was more of a clown, a light hearted fun loving creature...
Where she came from everything seemed to be doom and gloomy, she couldn't help feeling that she was meant for something more than this shell of a life; she never fitted in here and didn't have many friends, none at all actually. The occasional prisoner she'd befriended in the dungeons would soon be sold off as a slave, or executed.
Katerina spent plenty of time in the dungeons, she would often get locked away as punishment for, for being herself really.
You see because their family was of such high ranks amongst the devil lords, she would often get captured when she was out and about on one of her adventures, and held for ransom "Daddy will pay a pretty price for you dahlin". And he did every time.
It seemed she could neither outrun her family nor her appearance, you see a deathly pale Tiefling is easily spotted, especially when the mercenaries and centipede handlers get to know what to look for...
She wondered why daddy didn't just let the mercs keep her, or why her head wasn't chopped off, feed her to the hounds, or the centipedes... she didn't belong with them. And every time they got her back they just chucked her in the dungeon for days... was it weeks?
She couldn't tell anymore..."you make the family look weak, child. We cant have that! You WILL learn your place; and you will follow in your fathers footsteps!"
Over the years she seemed to be down there more often then not.. That's why she looks the way she does now. her skin so pale, paler than pale even.
She got rather used to her life though, and although it was an awkward fit, one she occasionally dreamed and longed to be rid of, what was she supposed to do... she had no one, she had never felt love or companionship.
Then one day, shortly after serving most of a long ten days in the dungeons, her eyes still adjusting from her exit, the strangest thing happened.. she was just beginning to look for some fun, some freedom, for someone to annoy, when she heard a slave girl say, "that one is no good, the runt. Kill it! He is weak, the rest we can sell"
As she turned the corner, there lay a cat who had just given birth but not 2 days ago.. she didn't even notice the others of the litter, only the pale, colourless, breathless kitten that had been tossed aside by the mother because he was different, not as big as his brothers or sisters, not the same colour. He was weak... he was... like her.
In that moment she realised.. she didn't want this life anymore she deserved a better life a better home and so did this little kitten. In a panic she grabbed the kitten and just started running. Running and never looking back. Running towards a new life. Her and this kitten against the world!
Pushka! that is your name cute kitten! kitten.. KITTEN! that is my new name!
Feeling a new found confidence from a kinship shared and returned by poor and cute Pushka, she was emboldened, and picked up a lot of sneaky tricks to hide from her old life, she travelled under guise, and a new alias Kitten. And by some twist of fate this time it worked, she made it to the outpost town, bought some meagre supplies, and crossed the desolate desert, eventually coming to a distant harbour town and seeing the ocean she had only heard of in fireside tales.
Over the journey her and Pushka grew inseparable. he was the only thing she had now.. and she was the same for him.
"It is us against the world Pushka!"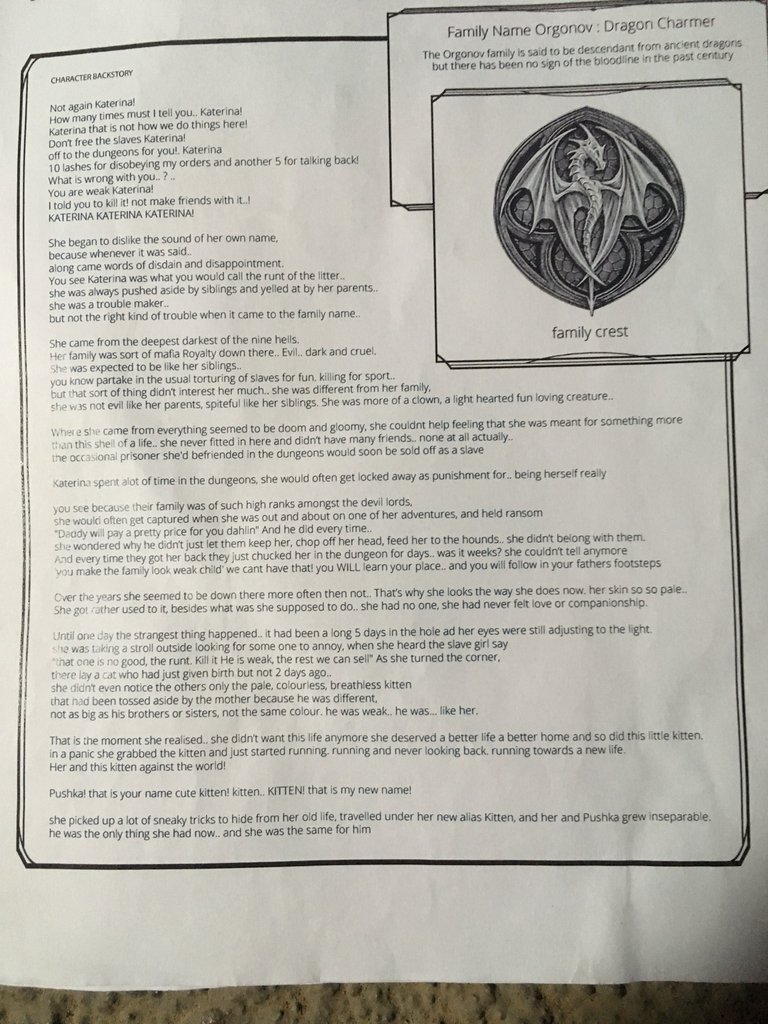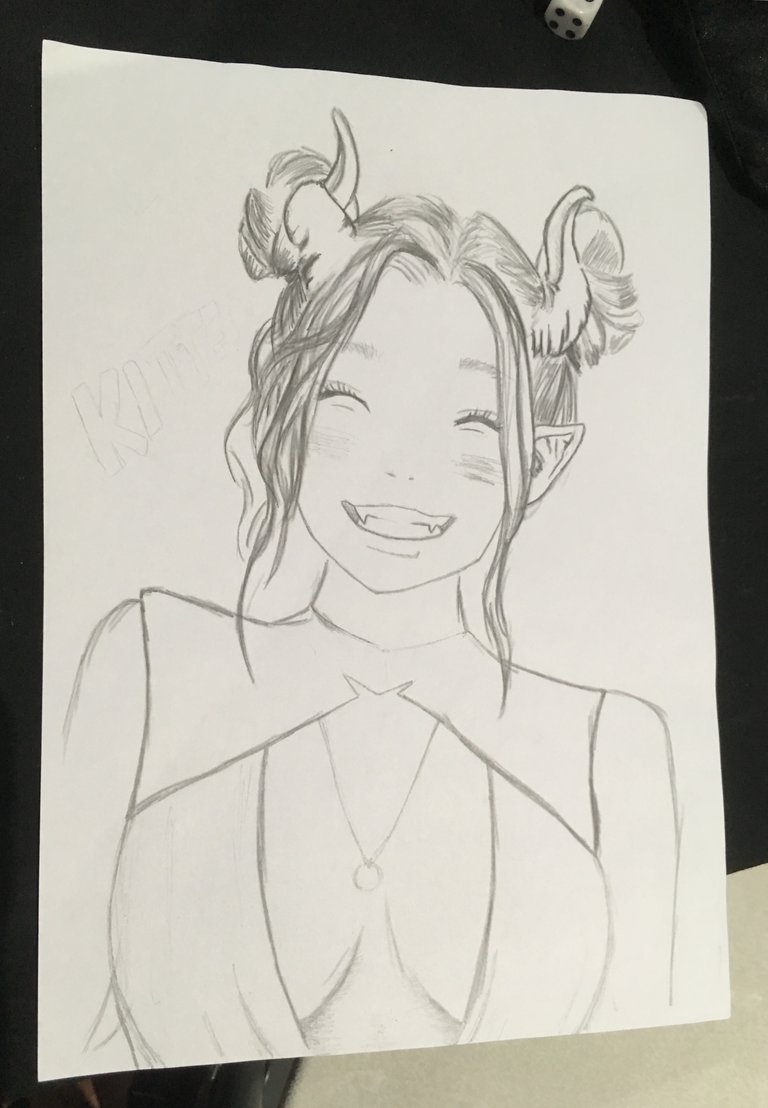 ---
---
A bit of footnote:
Some creative licence has been taken in the posting of the backstory, though the original is also posted. Hunt for discrepancies if you will.
More importantly, Kitten is what I would like to call a 'Living Character' this implies that parts of her art, features, traits or story may be added to and changed as a result of significant happenings as her and Pushka journey though the world.
I hope to be able to release many other characters with this same standard, so that these posts begin to truly tell and reflect their journey, and how they change over time.
However the channel @DungeoneersGuild will be used for posting live characters as well as a range of other D&D content and assets.
All support and comments are appreciated.
I hope that you enjoyed reading about Kitten.
Regards
DigitalPnut