Link to the game supplement with the patch open all the sheets
http://www.mediafire.com/file/i2e1yolwyjkmym6/joey_By_Don_simo.rar/file

To play across the hamachi and make it fast the easy way to fade pictures below
Work Properties or Propriétés
Write -speedy in cible
The picture blotted out everything
C: \ Program Files (x86) \ Yu-Gi-Oh! \ Yu-Gi-Oh! \ Joey The Passion \ joey_pc.exe "--speedy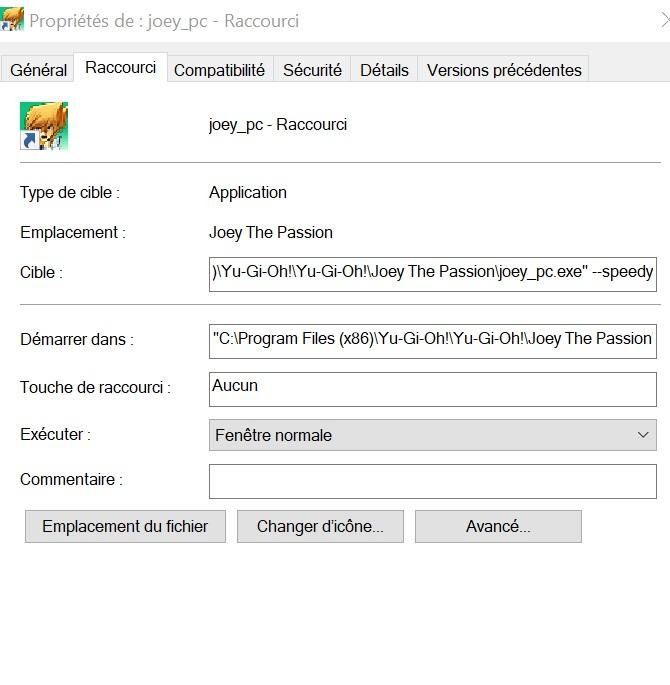 Who wants to upload and play against me in a challenge ?