Good day Players!
The Alpha test for the new code base is well underway.
We are going to be extending the Beta Test from 1 week to at least 4 weeks.
(Maybe more!)
We reworked combat yesterday.
Here is a screenshot of a simple test.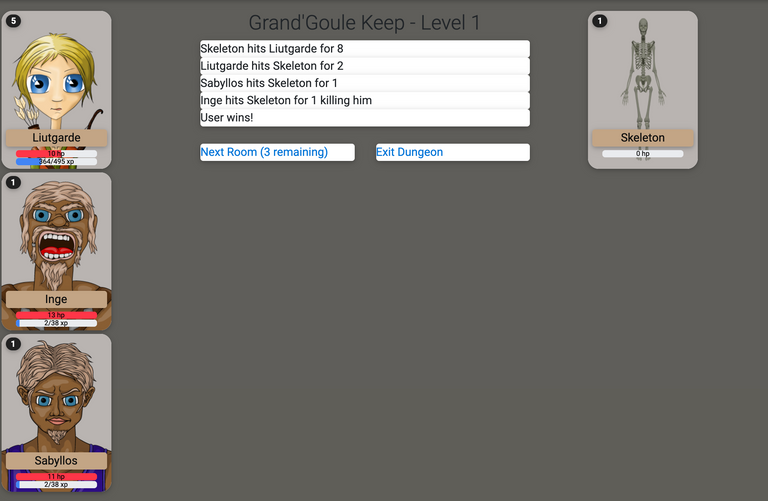 As you can see all members of the combat are able to attack every round.
Hero's & Monsters each have a SPEED stat. This stat decides when during combat they get to attack.
Your weapons can modify this stat.
Lighter weapons attack faster but do less damage,
Heavier weapons attack slower and do more damage.
Also if you noticed in the screenshot the Hero Inge is a Barbarian and the mighty Hero Sabyllos is a Bard
Any questions about anything else you see in the screenshot let me know :)
BETA TEST
I will be reaching out to players to join the Beta-test through DM in our discord server.
Also we will create a Beta-test channel in our discord and the beta-testers will be invited to it for discussions and input.
I will be going back to the list of players that said they wanted to Beta-test, if you want to get on the list, post a comment below.
As always thanks for playing!