Good day players!
The following image is shows what a current dungeon room fight looks like.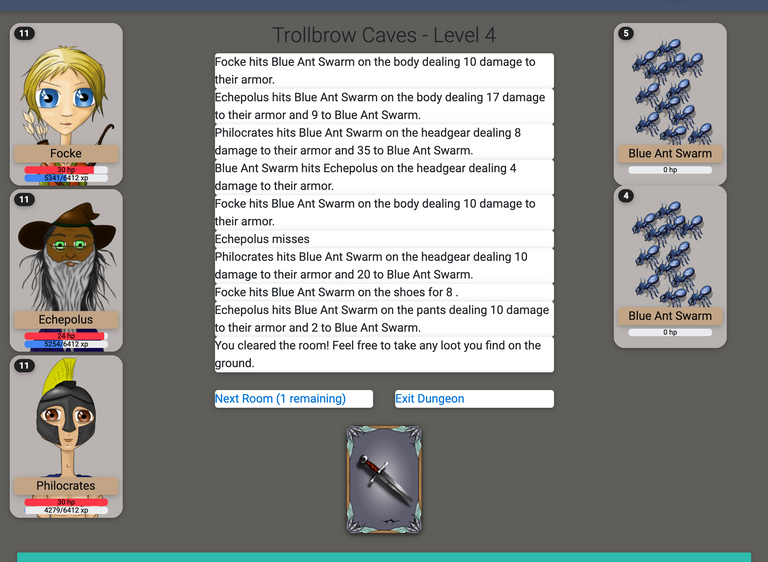 At the bottom in the middle you see what items were dropped.
Not every room has item's drop.
Different monsters have different drop rates.
By the border you can tell this DAGGER has dropped as a Legendary item.
Once the item spawns you MUST collect it. If you move to the next room or exit dungeon the item is lost.
We will be adding some information to the front of this item, including its Level, currently you have to click on it and flip it over to see the stats and move to either your BAG or equip to one of your Hero's.
Once we open up for a bigger BETA test we will continue to improve the UI!
We have a lot planned moved forward.
I just wanted to give you another look at things.
REMINDER
We still have 3 spots open for Beta Testers. Reach out in the discord if interested.
As always UPVOTE to support Development
Play with BRAVE Browser to support us through our Brave Content Creator approval
Tip us with BEER, BRO, TIP
Thank you for all your support!