Hello players!
Things are busy as we are trying to get a stable beta-test server up and running for the Season 1 code.
@buddy.nole is hard at work on dungeons. Once the dungeons are done we should be able to have some "rough" code to test.
What do I mean by "rough", well it will function but will not have all the pretty front-end things. Some (maybe) but not all.
ARENA REWARDS
A few people have edited their posts and noticed the reward bot went back and replied a 2nd time.
This is because an edit to the post is considered a new post by the block chain. We will have to add some code to check for already replying and to not reply again.
We will try to get this in, in the next few days.
A few people yelled at me in DM that it is "spamming the blockchain".
My view is: "yes, it needs to be fixed" however it is not us spamming as "you(poster) spammed by posting twice" for whatever reason, failing to proof-read, editing content that is not longer valid etc...
We will fix our bot, but please do not go around yelling we are a spammer.
All i will say on the topic
COMPANY Sustainability
Looks like for the month of July we will be losing a small amount of money again.
I am also investing in more team members (hard to find good talent)
So for me personally everything is a negative($),
Good news! Marketplace sales are up!
Players are receiving rewards from the Arena Bot!
Looks like players are getting a return and positive($)
The reward bot is at 11,132HP right now. Our goal is 50K!
I will be investing all Brave Rewards tipped through the browser to grow our HP, I really want this to grow as fast as we can.
OPEN WORLD
We are not ignoring the open world.
I am working on code for the Tavern to appear in the open world.
You will be able to have "Tavern Brawls"
expect to see this as a fun mini-game, to enjoy while we finish up the season 1 code.
More details to come this week!
As always thanks for supporting Holybread!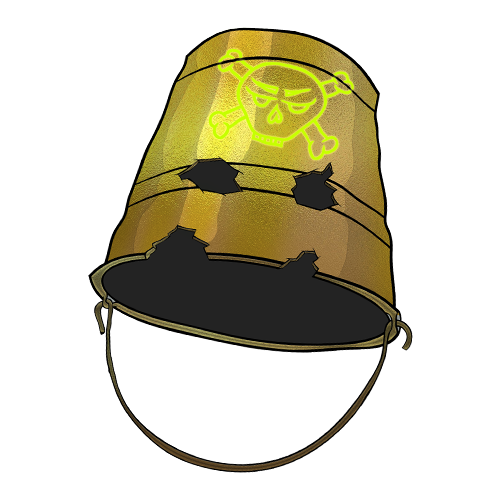 If you read all the way to here,
I am running a "GOLD BUCKET SKIN" contest
Everyone who upvotes this post and comments will be entered to win.
The number of skin's given out will be based on the number of entries!
Good Luck!