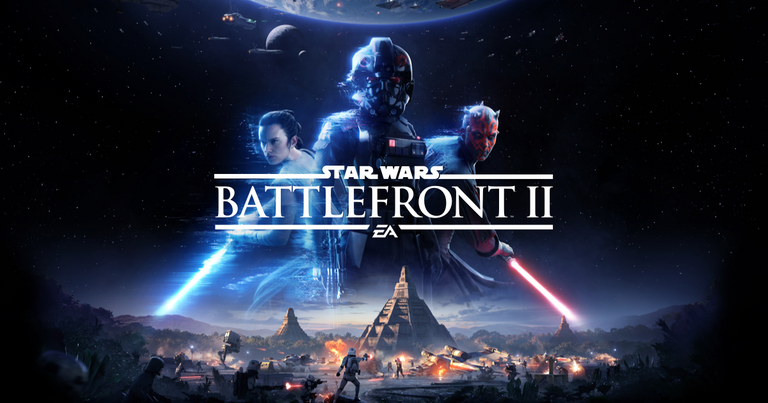 Star Wars battlefront 2 just got released yesterday. Its been a game that has a lot of hype behind it because they have promised more gameplay features than the original BF. Alot of fans of the series were upset by its release. Only a few levels no singleplayer content no space battles. If you remember the classic battlefront games that came out on the PS2 and XBOX back in the day and you played the modern game it would leave you with wanting more. I mean the graphics for battlefront 1 were the best part of the game. You would not need anything visually. The graphics are life like. And I do not think games will evolve graphically soon. You felt like you were in a star wars movie that is for sure. One of my gripes is the shooting in the game is just redone from battlefield. Even modes in the game come with a star wars paint job. If you enjoy that type of shooting go and enjoy the game.
Graphics mod for Battlefront 1 Modern.
https://m.youtube.com/watch?v=a72hU_l6mKc
News of Battlefront 2 comes out at e3 and nothing is heard about the game a few gamplay videos pop up but what is the main game shaping to look like?
Gameplay of bf2
As you can see the style of battle is very similiar to the original classic BFS. I have not seen a video where something was on rails with bf2. That was a problem of the New battlefront. You did not have freedom. Your vehicles would always go down the same path. This lead to a trivial gameplay mechanic and exploitation on the opposite side of things. So EA and Dice did do what they said and oh yeah they added this.
Space battles.
Once again I am inclined to feeling like I am in a star wars movie. A couple of problems I see with the gameplay here. One when you blow up a ship it does the same animation over and over. How annoyed would you be if you saw the same explosion for every ship fight. Also it takes similiar amounts of shots for everyship showing never a change in how you do battle. These are personal gripes and it is up to you if you would enjoy it or not. i think with these two little problems you have something fun right here.
Controversy Strikes.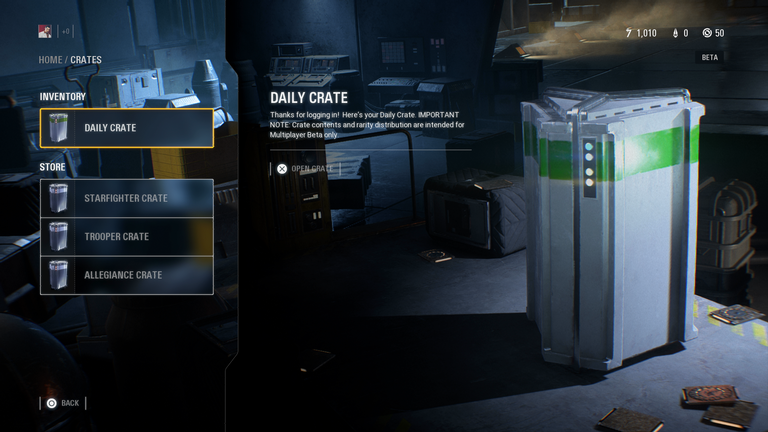 So with more content in the game what is the best way to spread that content out while getting a little bit of moolah on the side. Lootboxes. Before their removal lootboxes were a integral part of battlefield 2. It is how you unlock characters also known as the heroes that you can play in game. Think darth maul and yoda. Well prior to the games release in the beta the lootboxes were fair and they would give you the right amount to unlock things in the game. You could unlock vehicles and weapons and different class abilities through this tool. The game came out and they updated the lootboxes with heroes taking 10-20k credits to unlock one hero. As you can see that can get rediculously pricey. People estimated to unlock everything in the game it would take 4,500 hours of game time or the small one time fee of 2,100$$$
What prices were before getting rid of lootboxes from the game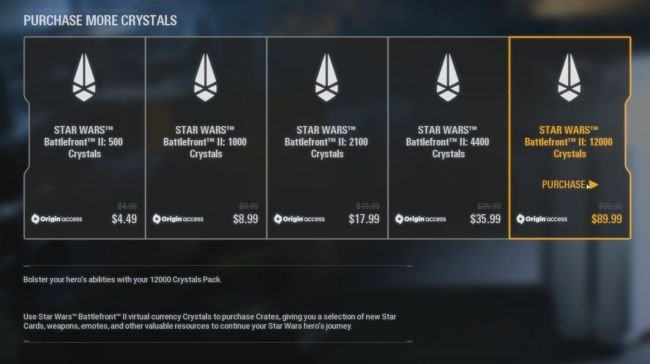 Public outcry happened instantly as the whole internet went in unison against these draconian money sinks. This all started when DICE had a AMA on reddit. I know I am sorry I know you hate it.

StarWarsBattlefront/comments/7d4qft/star_wars_battlefront_ii_dice_developer_ama/?st=JA1BP7F6&sh=f5117ea9 reddit metadata:fFN0YXJXYXJzQmF0dGxlZnJvbnR8aHR0cHM6Ly93d3cucmVkZGl0LmNvbS9yL1N0YXJXYXJzQmF0dGxlZnJvbnQvY29tbWVudHMvN2Q0cWZ0L3N0YXJfd2Fyc19iYXR0bGVmcm9udF9paV9kaWNlX2RldmVsb3Blcl9hbWEvP3N0PUpBMUJQN0Y2JnNoPWY1MTE3ZWE5fA== ~~~
The famous youtuber. Jimquisition wrote this out and got no response from the company themselves.
Jimquisition • 2d 7
Do you not feel loot box design is inherently predatory by nature? They exploit addiction and encourage at least the simulated feel of gambling, despite the lack of legal definition. Is this not a concern for the industry going forward?
What exactly prompted you to take Battlefront II on a path that was inevitably going to be slammed as a "pay to win" experience, did you not feel it was particularly insulting to try and make so much money from this game after the first Battlefront was admittedly rushed and incomplete?
They say games are too expensive to make and that's why they need season passes, DLC, deluxe editions, microtransactions, and loot boxes (to say nothing of merchandise, tax breaks, and sponsorship deals). Can you honestly tell me that a Star Wars game was too expensive to make? That you couldn't have made a Star Wars game, as in a game about Star Wars, and that it would not conceivably sell enough to make its money back without all these additional monetization strategies? Should you be in this business if you cannot affordably conduct business? 13834 upvotes
Belgium sees this and...


They seek to classify loot boxes as gambling. They wanted to do a investigation on EA for the system they added to BF2.Overwatch is also being investigated for similar practices.
Soon this caught wind to Disney and seeing this as bad pr they talked to EA and gave them a ultimatum. This is rumours till proved otherwise. They stated the only way that disney would continue to do business with EA is if they made everything good with the community again.
That leads to microtransactions in the game gone. But not forever.
A modern game where I can unlock things instead of buying them.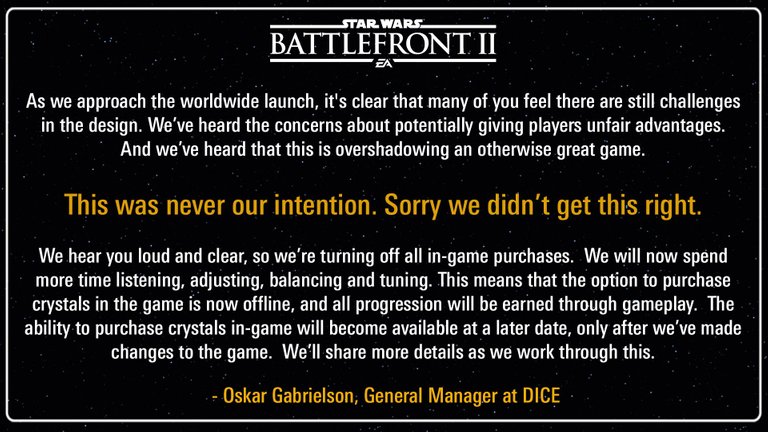 Not for long I bet.
Now that microtransactions are out of the game the investors for ea are mad and their stock went down 7%
Maybe one day EA will learn. Till then we sit back and watch.
Sources are.
EA Disney for Star wars bf2
The youtubers that i posted.
The community of reddit
I am greatly surprised EA let in and took microtransactions out. If no one noticed this it could of lead to a bad era in video gaming. Hopefully we get this all sorted out. It will have a way out.
Well I hope you enjoyed this little tidbit by me @sinned. You all enjoy your saturdays ok!