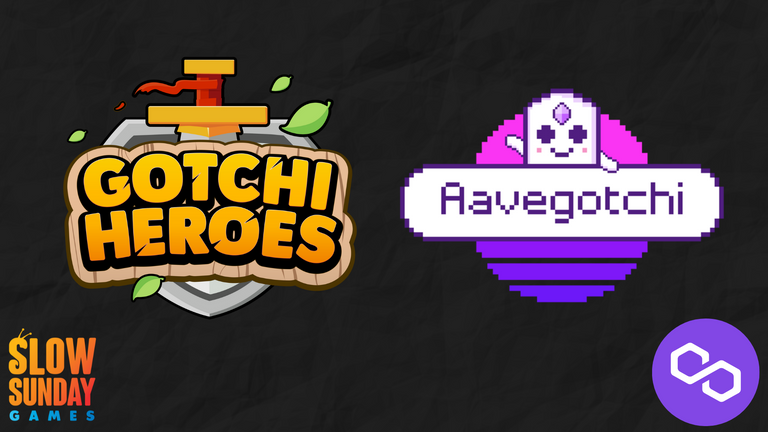 We have a little update about the game:
After the initial cancelation of the game, we went back to the drawing board and regrouped to work on the next few steps to make the game a reality. There are quite a few updates ahead.
We are moving to the Polygon Blockchain.
We are partnering up with Aavegotchi as one of their Mini-Games.
Unsung Heroes name will be changed to Gotchi Heroes.
So what does this mean for the players?
Since we are moving to Polygon and partnering up with Aavegotchi it means you will need to own an Aavegotchi to play. Some might already own one and know exactly what I am talking about. Either way, more updates will follow. But it also means leaving hive gameplay behind (this was not an easy decision).
The game will also feature its own token which will have a pre-sale in January. More updates about that will follow. Since we are partnering with Aavegotchi we will be working mainly with the Aavegotchi token (GHST) and the new token. So if you would like to take part in the pre-sale and get some tokens early on at the lowest possible price, get your GHST ready and keep an eye on our blog!
---
Regarding the refunds:
Refunds for prepurchased starter packs will be sent out AFTER the account's powerdown.
Refunds for buying test items will be sent during this week.
The rewards for the top ranking players will also be paid out this week.
---
Once again thank you to everyone who supported the project. We are working hard on still making the game a reality. Your messages and encouragement had a very big role to play in that decision and motivation to carry on.