I'm coming for you, dCitizens! Watch out for me!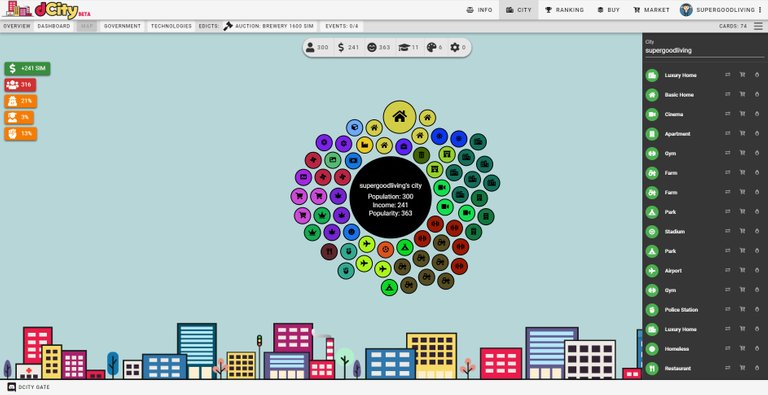 SuperGoodLiving is back! And you're all in trouble now!
So I decided to try out @dcitygame from @gerber last night. Figured I'd dip my toes in the pool and see how it goes.
I've already spent 296 HIVE on dCity cards since then.
The good news is, I've already made 0.261 HIVE and 187 SIM in just over a half a day! Soon enough, I'll be able to start using the in-game income to buy more cards and expand my empire! Then all of the dCities will belong to me!
But what made me get involved in this?
Well, I saw the new @swap.app account from @cardboard and figured I'd give it a shot. It turned out to be as good as advertised. I just sent my worthless STEEM tokens to @swap.app on that centralized piece of shit Steem "blockchain," then a moment later, @swap.app on Hive sent me HIVE tokens. It's like using @blocktrades without ever leaving the blogging site or worrying about memos.
As soon as the HIVE arrived in my wallet, I started buying up dCity cards like a crack fiend. In order to stop myself, I powered up 1000 of those HIVE tokens. So if I start getting the itch again, I'll have to power down, which I don't like doing.
My savings are safe for now, but as soon as I start bringing in more dCity or post rewards, it's back on and your cities won't be safe!
Watch out, fellas! The Kingpin is here!
- SGL