Hi Guys, Today it had forecast rain, but with a spring in my step, I decided to make a start on my allotment shed.
I sourced wood from different places, such as pallets out of a skip, broken pallets from a building site and I even found some wood that had been left over from the previous allotment holder.
So with all the wood, I decided it was time to put up a shed down the allotment, so I got to work.
First I placed 4 pallets on the floor to make a shed base, after I knew where I wanted them to go I then placed concrete blocks under the pallets to raise them off the floor.
I then attached the pallets together using 2-inch screws, it was kind of hard as the pallets kept breaking when the screws started to tighten up so I used a small drill to make a pilot hole.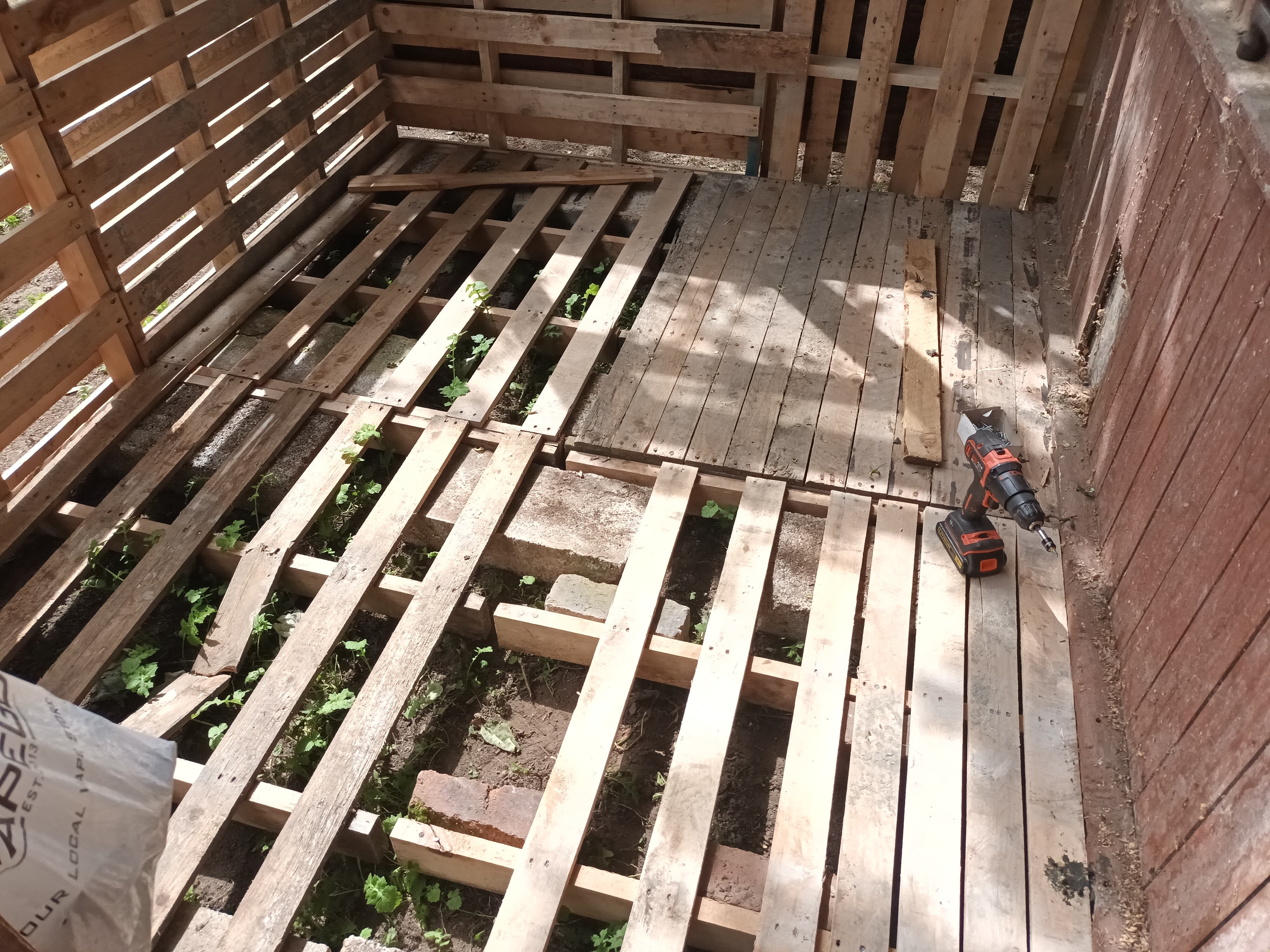 I also placed pallets around the outside of the base to make it more secure.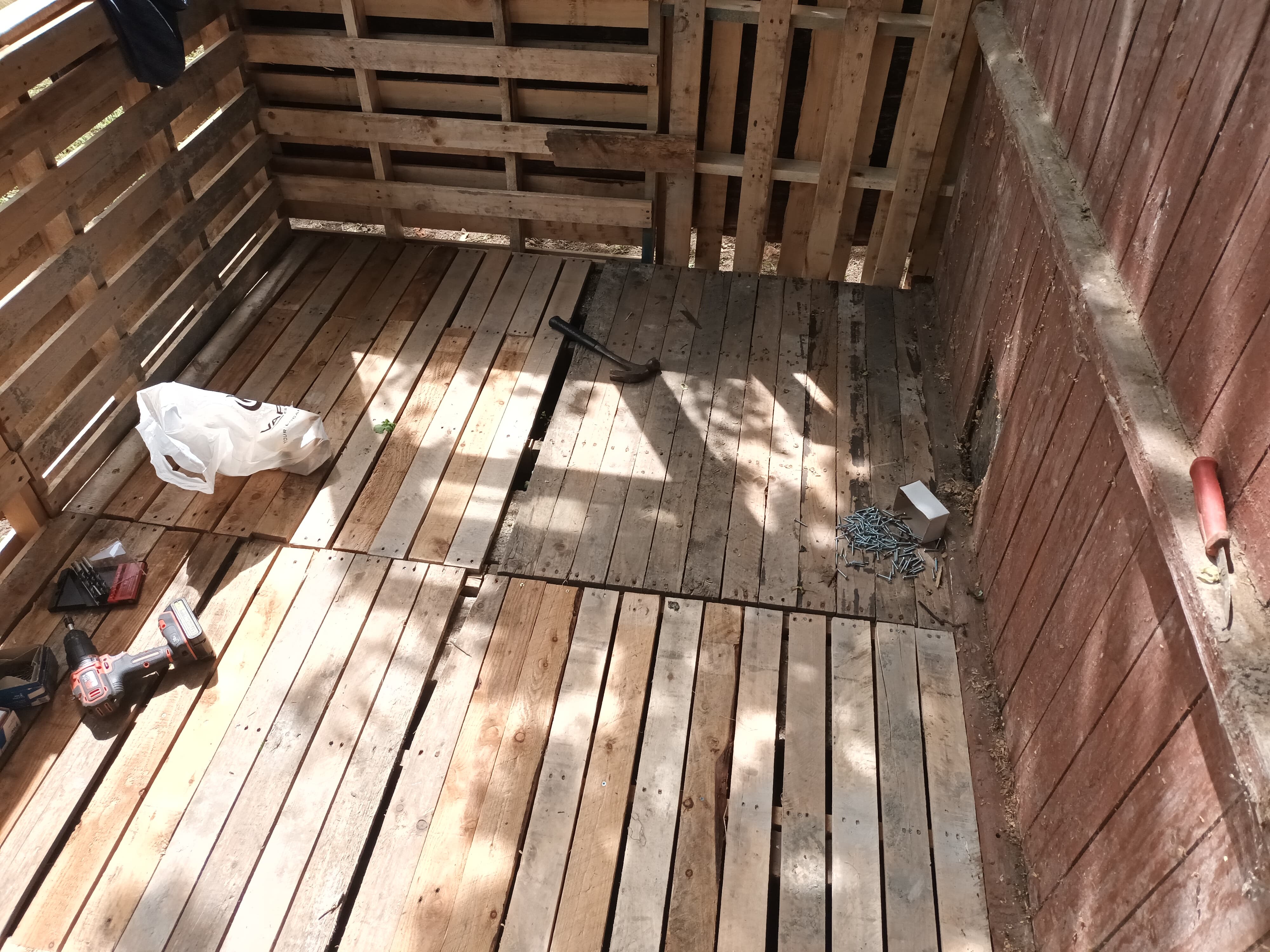 I also found an old shed panel and that came in handy for the back of the shed, and it fitted like it was made to measure.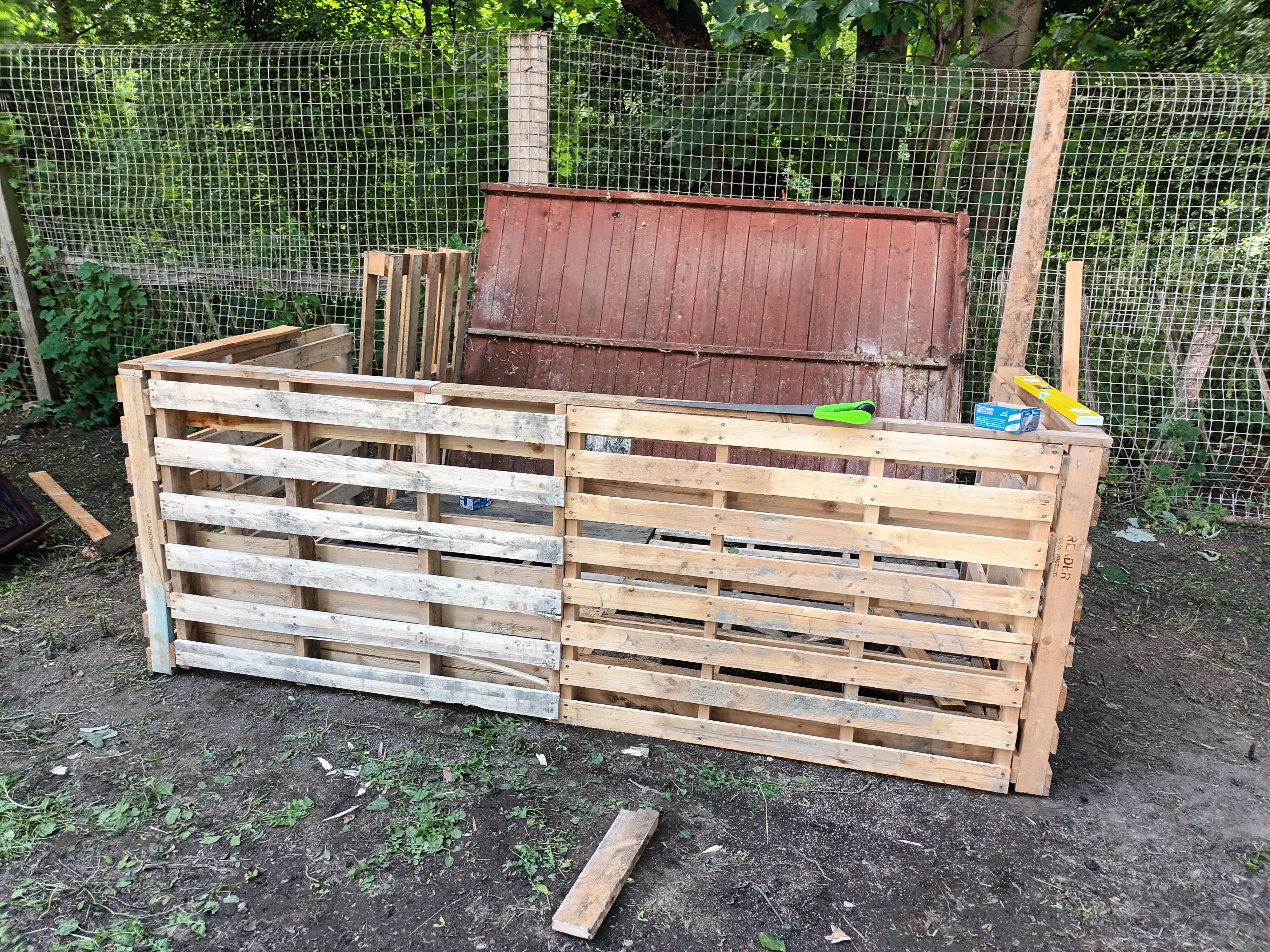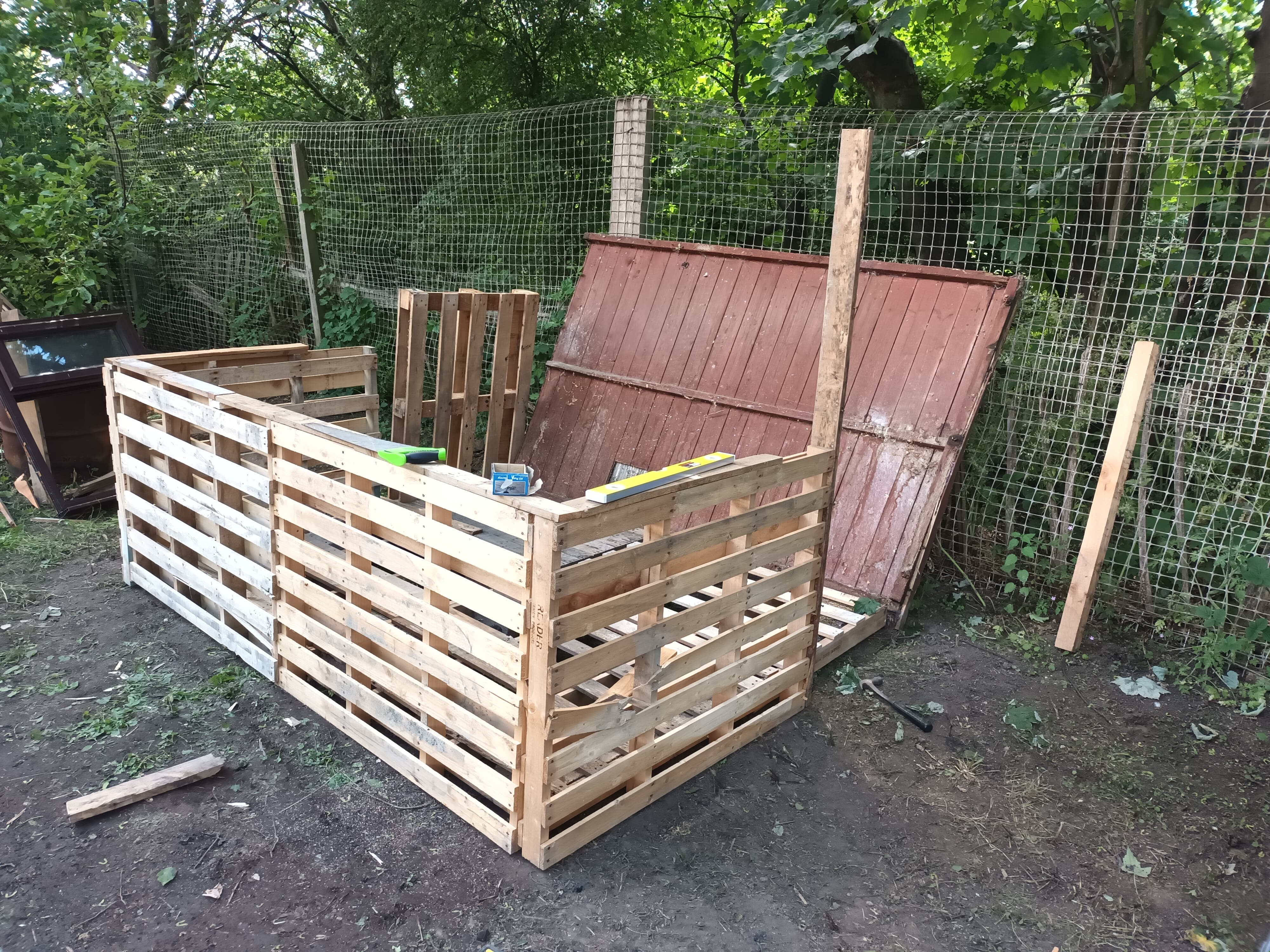 And while I was browsing the internet I found a guy giving away 3 double glasing windows that I could go and collect.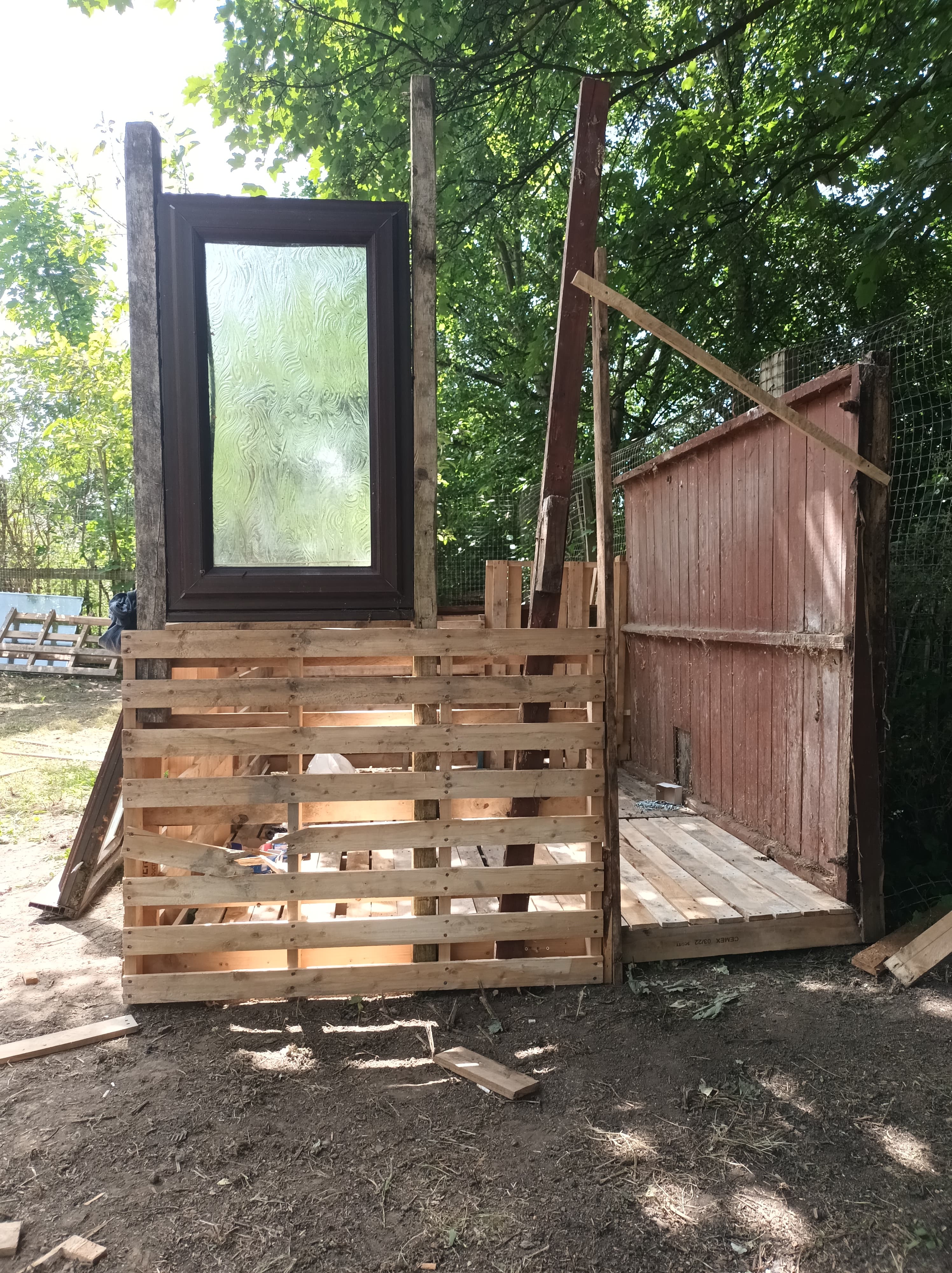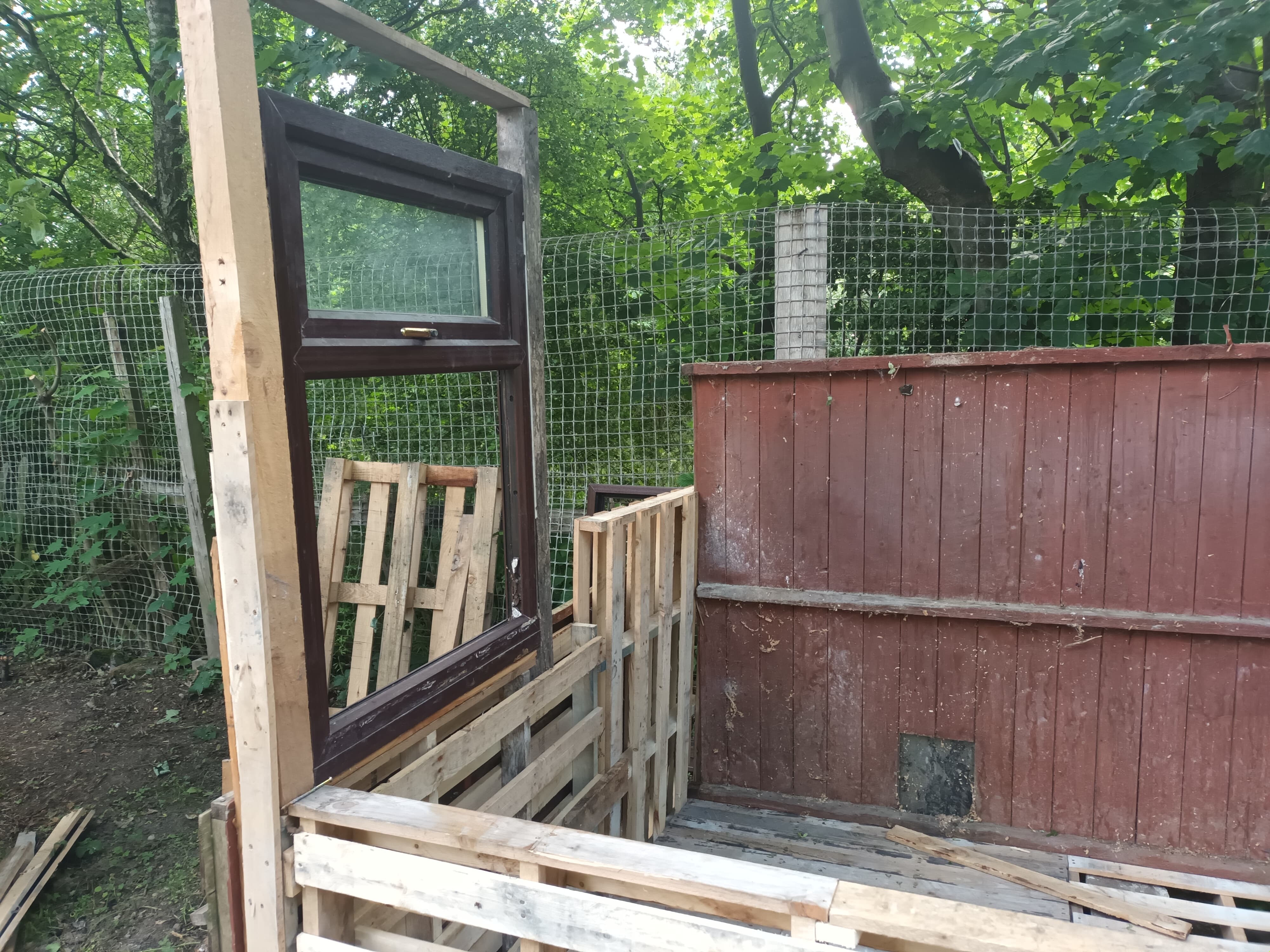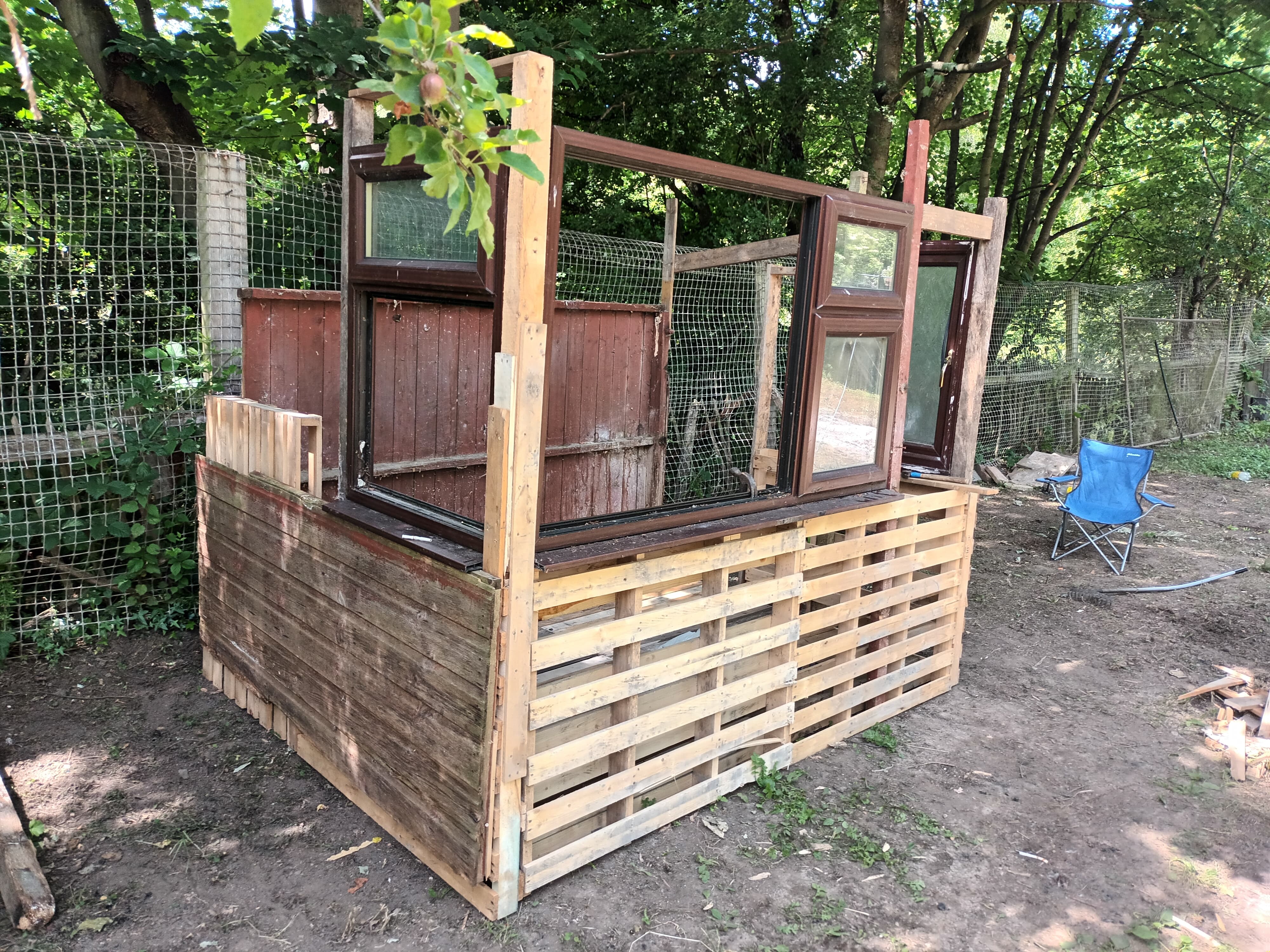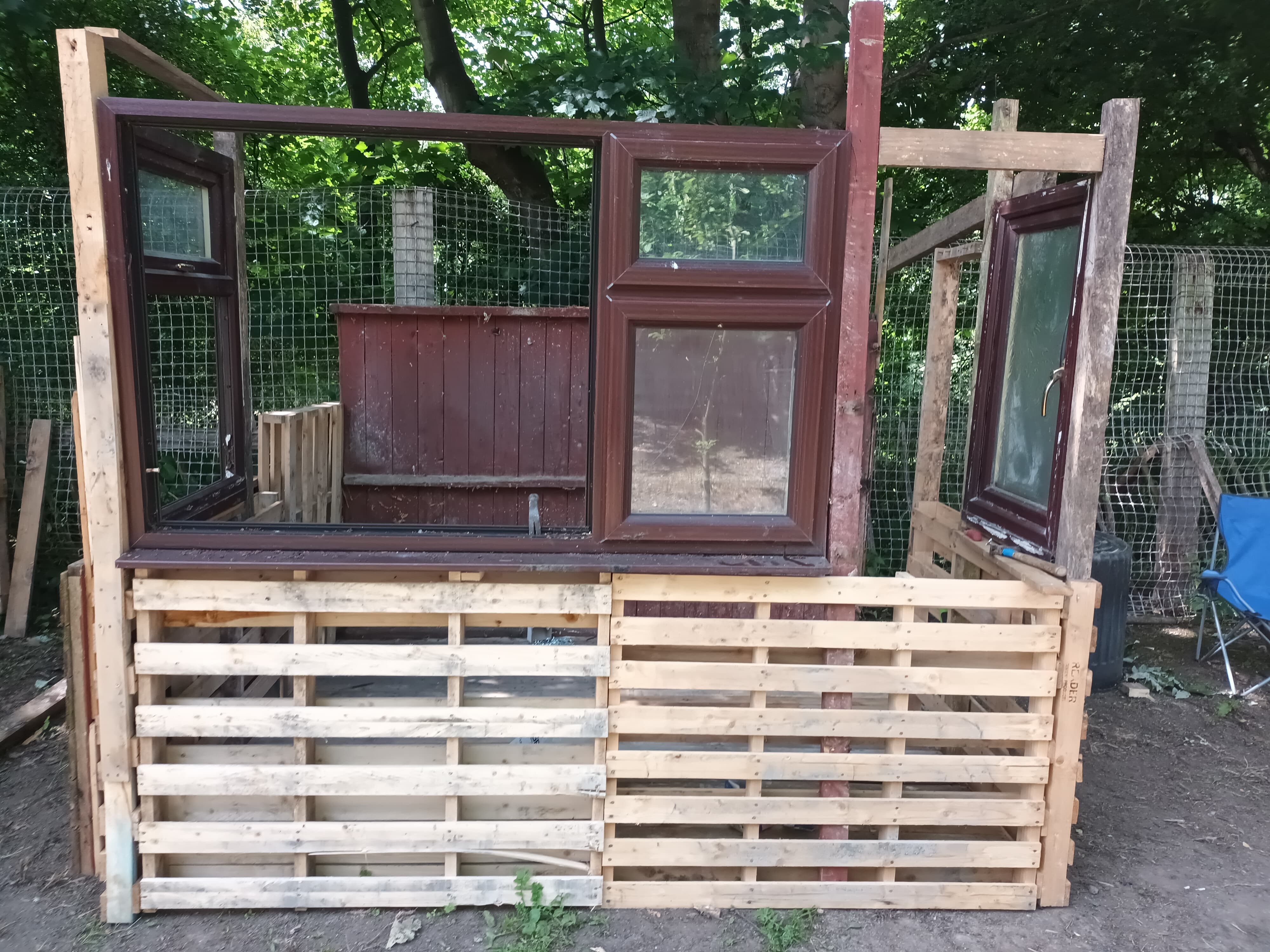 So that is where I am at today, still thinking about how to make the roof, there is a couple of old shed roofing panels on the plot but I am not to sure if they will be big enough.
The whole shed will have a wood skin put over it and then a good lick of paint. things are looking up already.
Allotment life :D