Hiya guys, how have you all been?
Today like most days has been a busy one for me and my mate, today we put a fence up for a lady who wanted to keep her grandkids in the garden.
She gave me a back story of her grandkids walking off from her garden and she had to go out looking for them, turns out they had not gone too far but it was enough to scare her into getting a fence put up.
This is where we came into play, a nice budget fence with a gate was agreed and that is what we did.
Her ground was so soft hardly any messing around and in the space of 6 hours this fence was up and I even built the gate from scratch myself, which I am quite proud of.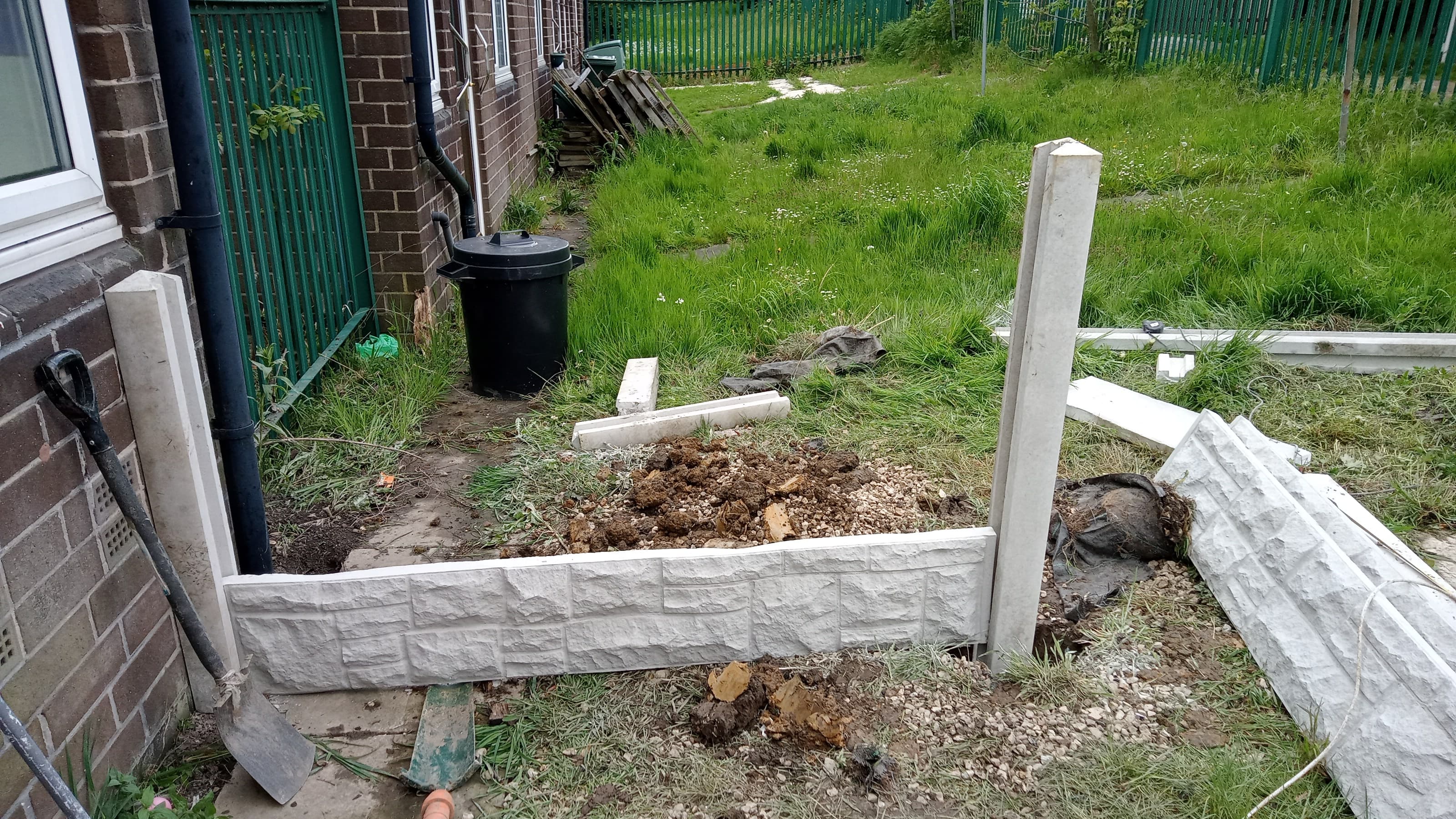 The fence had to step as it is on a slope going up from the house, and the main post again is attached to the house with bolts to keep it steady.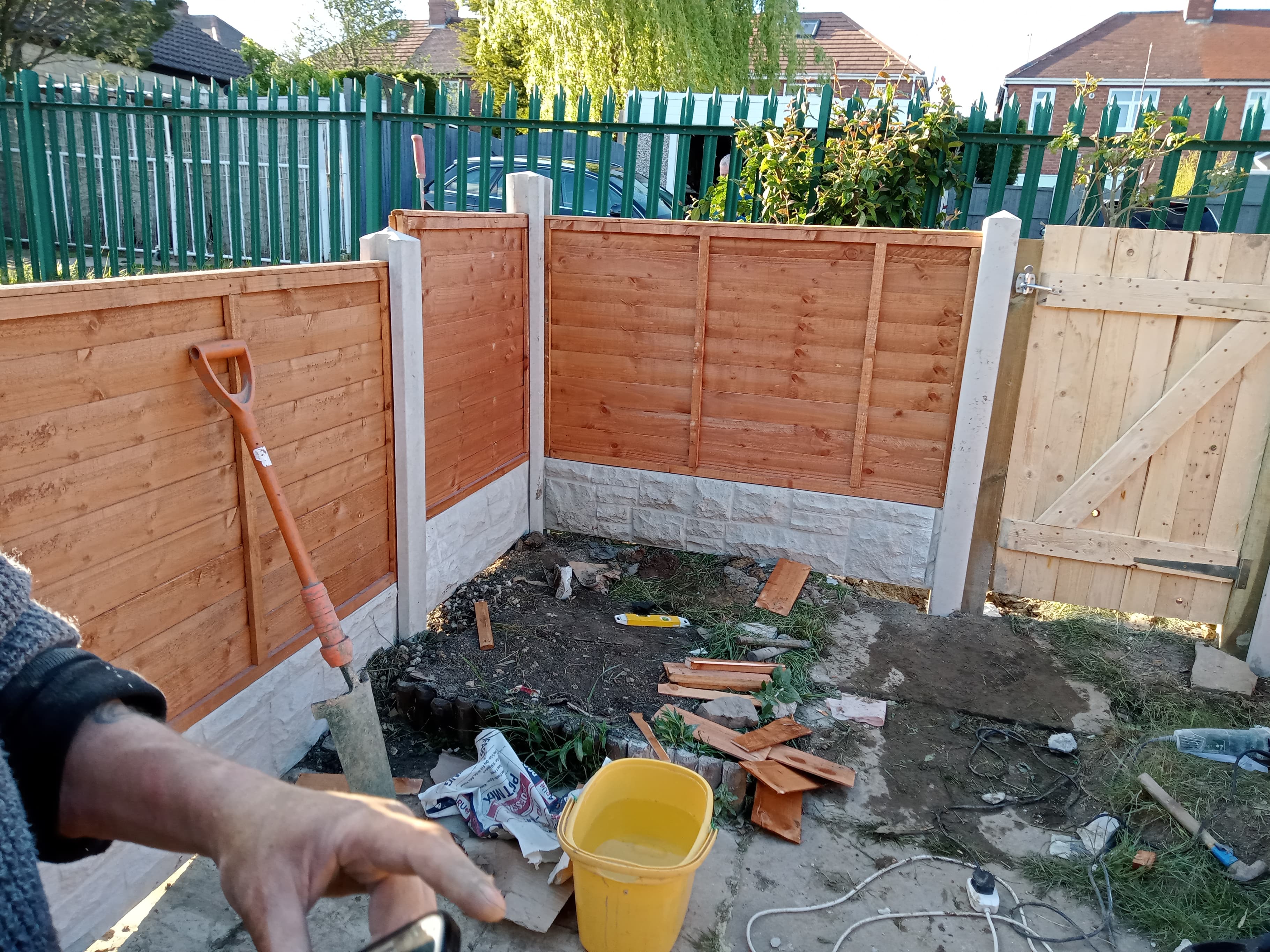 the gate measured 28inch wide by 4 feet high, and I did a support beam in the middle to keep it sturdy.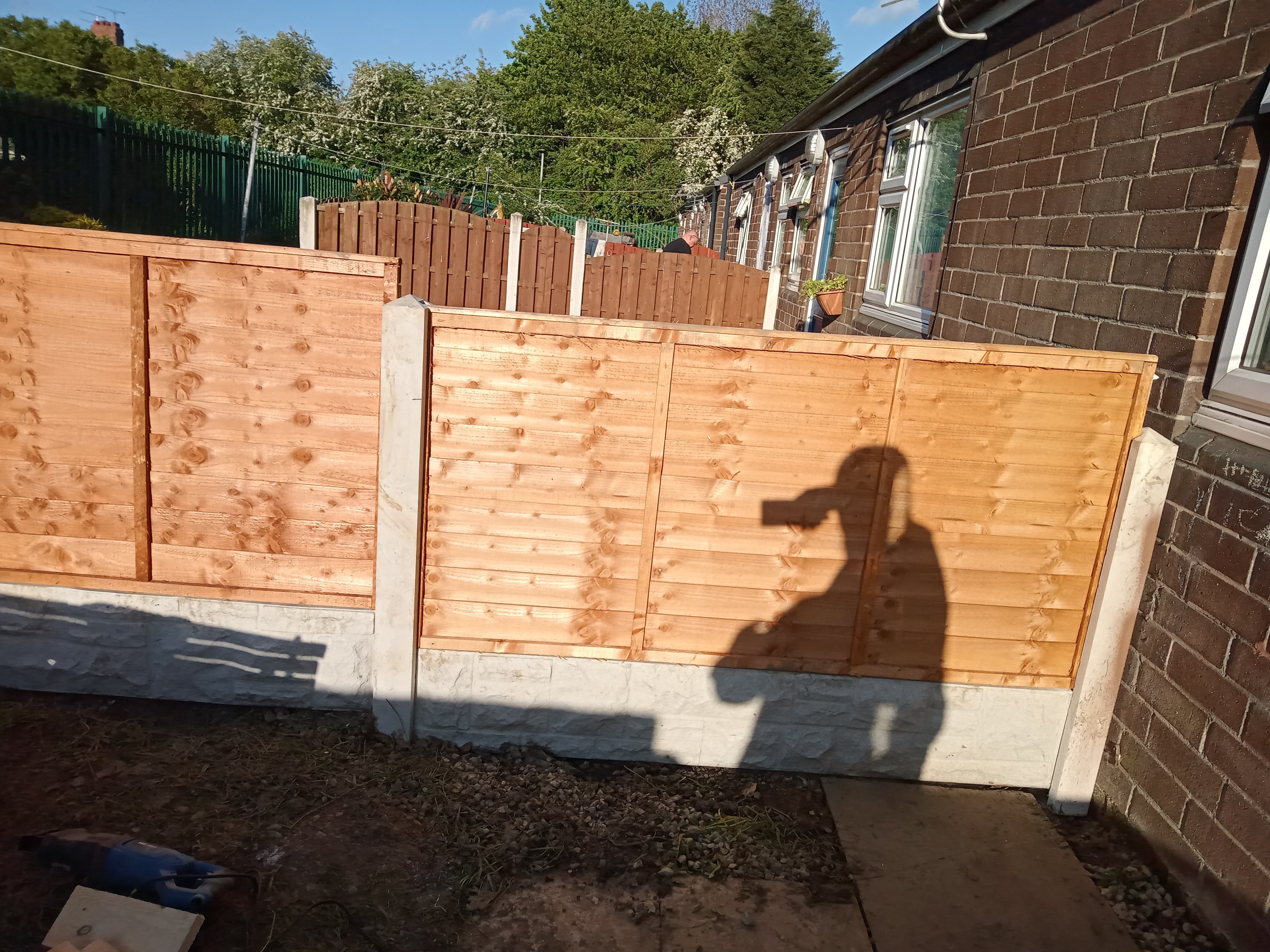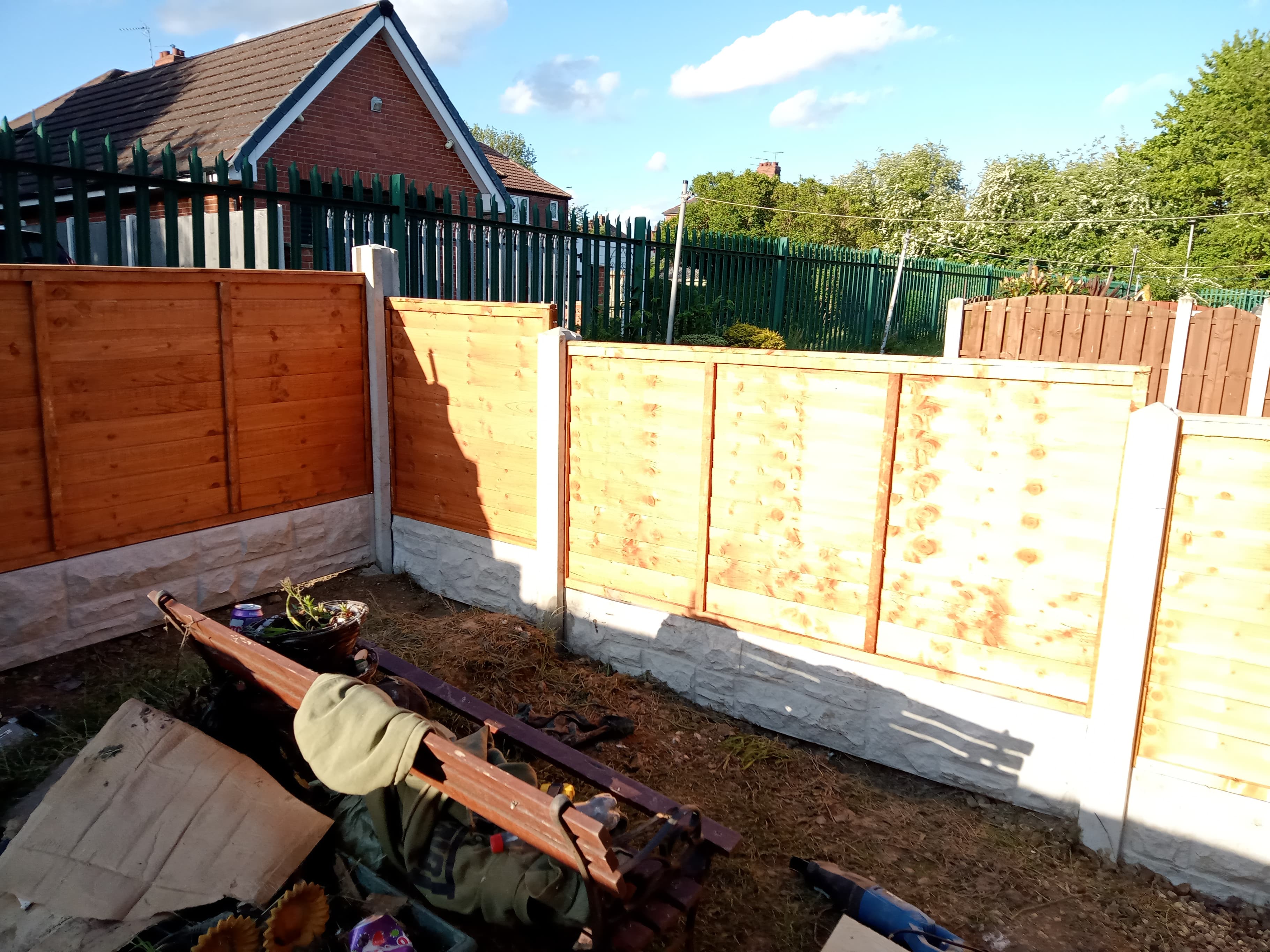 The gravel boards at the bottom of the fence are one foot high and 6 foot long, these give the fence something to sit on and gives the fence a longer life than if it was sat on the mud.
We did dig the gravel boards in so they were level, the stepping of the fence made sure that we had to do this as it would have had massive gaps at the bottom.
The small panel at the top of the garden I had to make as well, I used a fence panel and cut it down to the length that I needed then reattached the panel timber, I used screws instead of nails like the fence came with, this is because when you take a fence apart it becomes weak, the screws counteract this.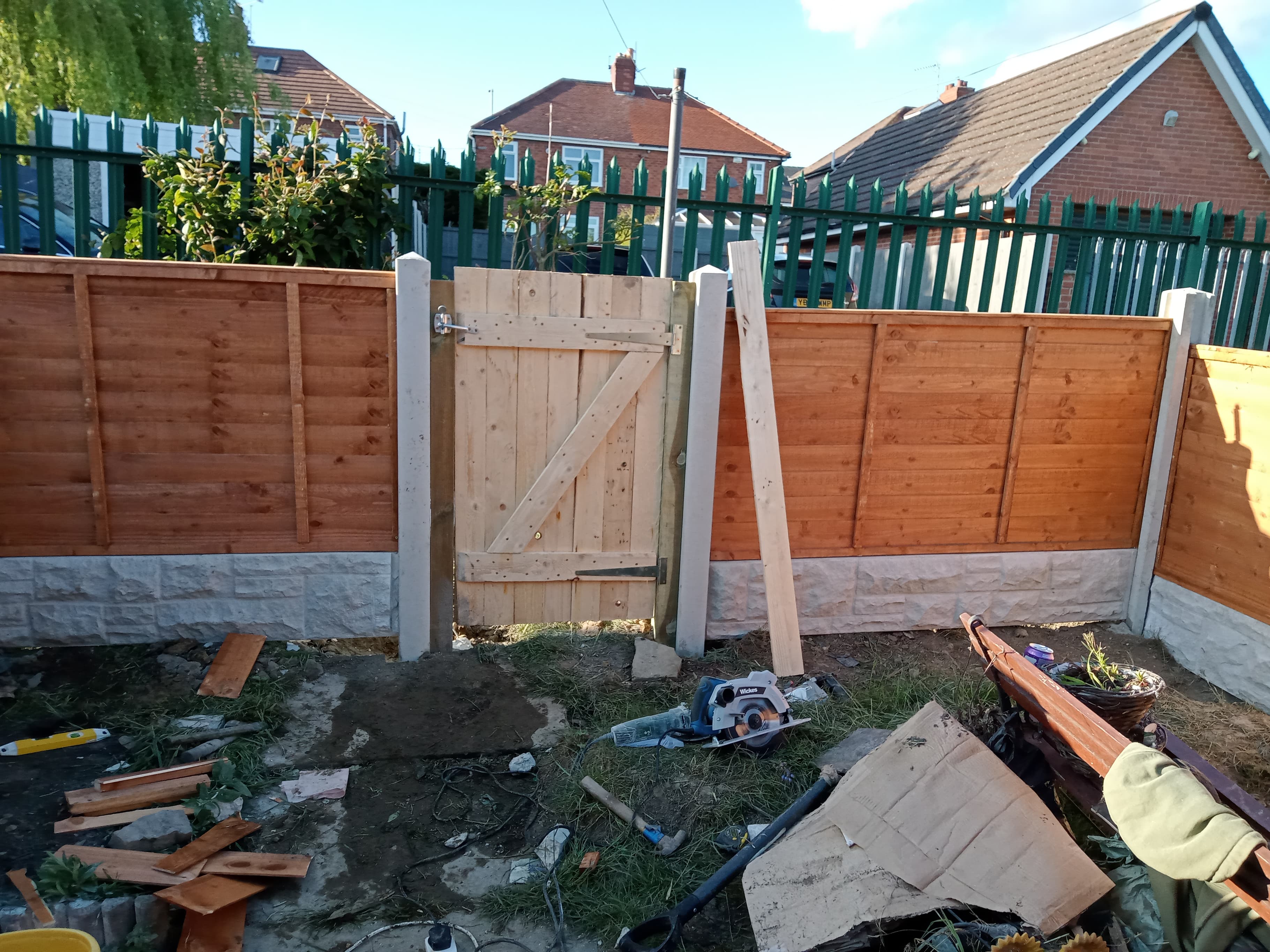 Once the fence was up all we had to do was tidy away the mess we had made, this wasn't too hard, we then went to the neighbor's houses and made sure that their gardens were the same as when we left them.
It was a fun project and the lady was so happy that we came and did this job for her, all level with it stepping up, making it look like a modern garden.
what do you guys think?
until next time my friends, stay safe.