Ayup guys,
hows things in your world? mine has been another crazy one, I got commissioned to do a garden tidy-up for my mum's neighbor and it wasn't what I thought it was going to be.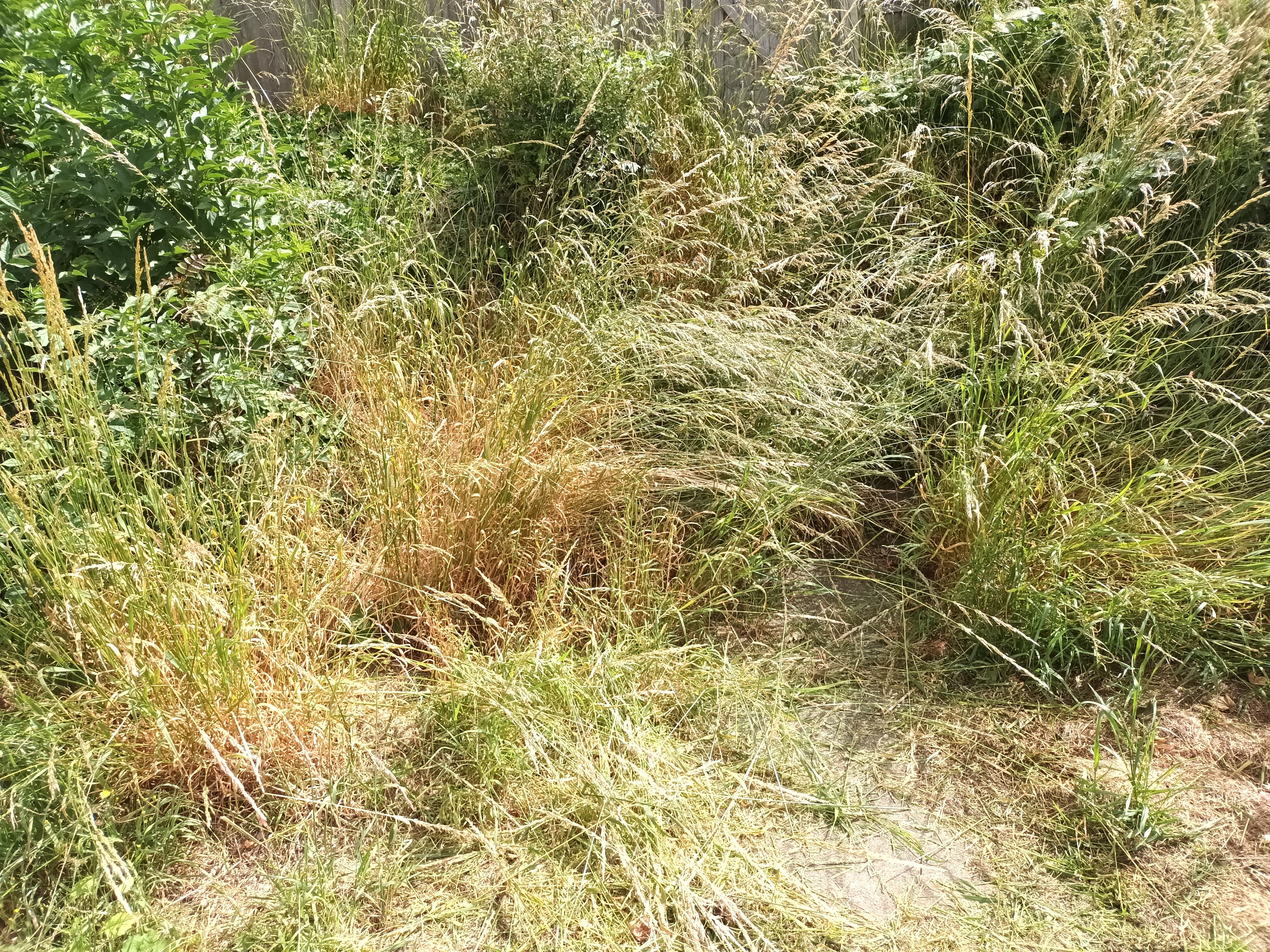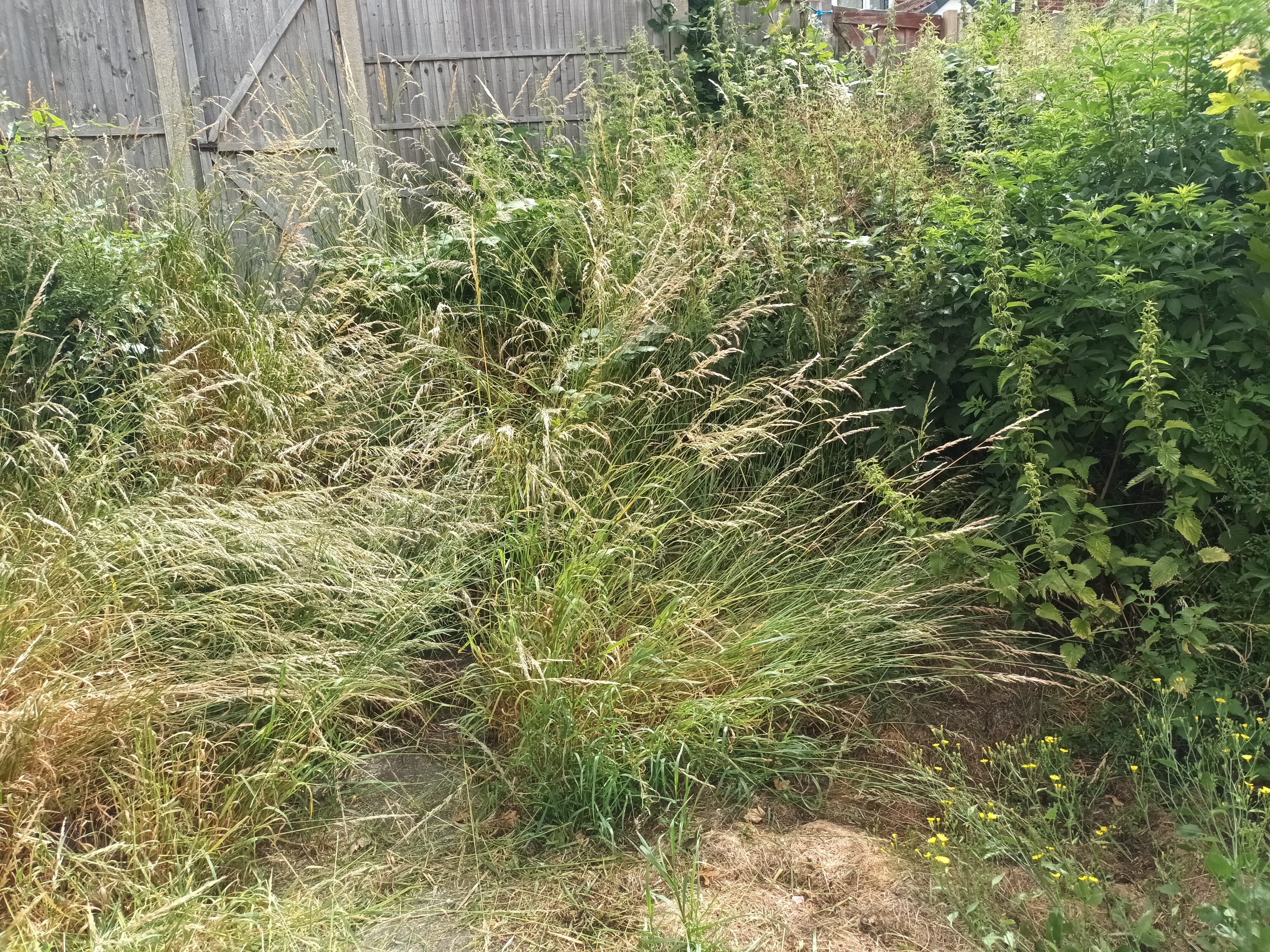 This grass had to be 5 feet tall and it had a mixture of stinging nettles and brambles mixed in.
My customer asked if I could clear this space as somewhere under all this were some steps leading out of his garden to the path behind his house.
I have no problems with jobs like these, in fact, I love them, they are my favorite part of gardening and I would love to be able to do these kinds of jobs every day, and I wouldn't get bored.
So a little back story, the house is going up for sale as my customer has ill health and needs to move to a bungalow. these houses are built on slopes and the garage leads into the bedrooms on the top floor.
To access the front door you have to walk down 12 steps and for someone who is waiting for an operation on his leg makes it very difficult for him.
I also did other work for him in his garden like weeding cutting his grass and a bit of edging, but this part of the garden was the most interesting as with how overgrown it was plus there was something hiding in the grass.
I got out my trusty strimmer and got to work taking the grass back, it didn't take long before the grass was laying at my feet, then out of nowhere, I saw loads of bees.
I circled the ones I could as they were really upset and swarming around me, I had to go and sit in my car until they settled down.
The crazy thing about this was how red the tail-end was of the bees so I did a little reading to find out more about them while I waited for them to calm down.
So they are called - Red-tailed Bumblebee or their scientific name is Bombus lapidarius and they are a common bee in the UK. they make their hives underground.
So I decided to see where they had come from and took a look in the overgrowth the arrow is where they seemed to be coming from.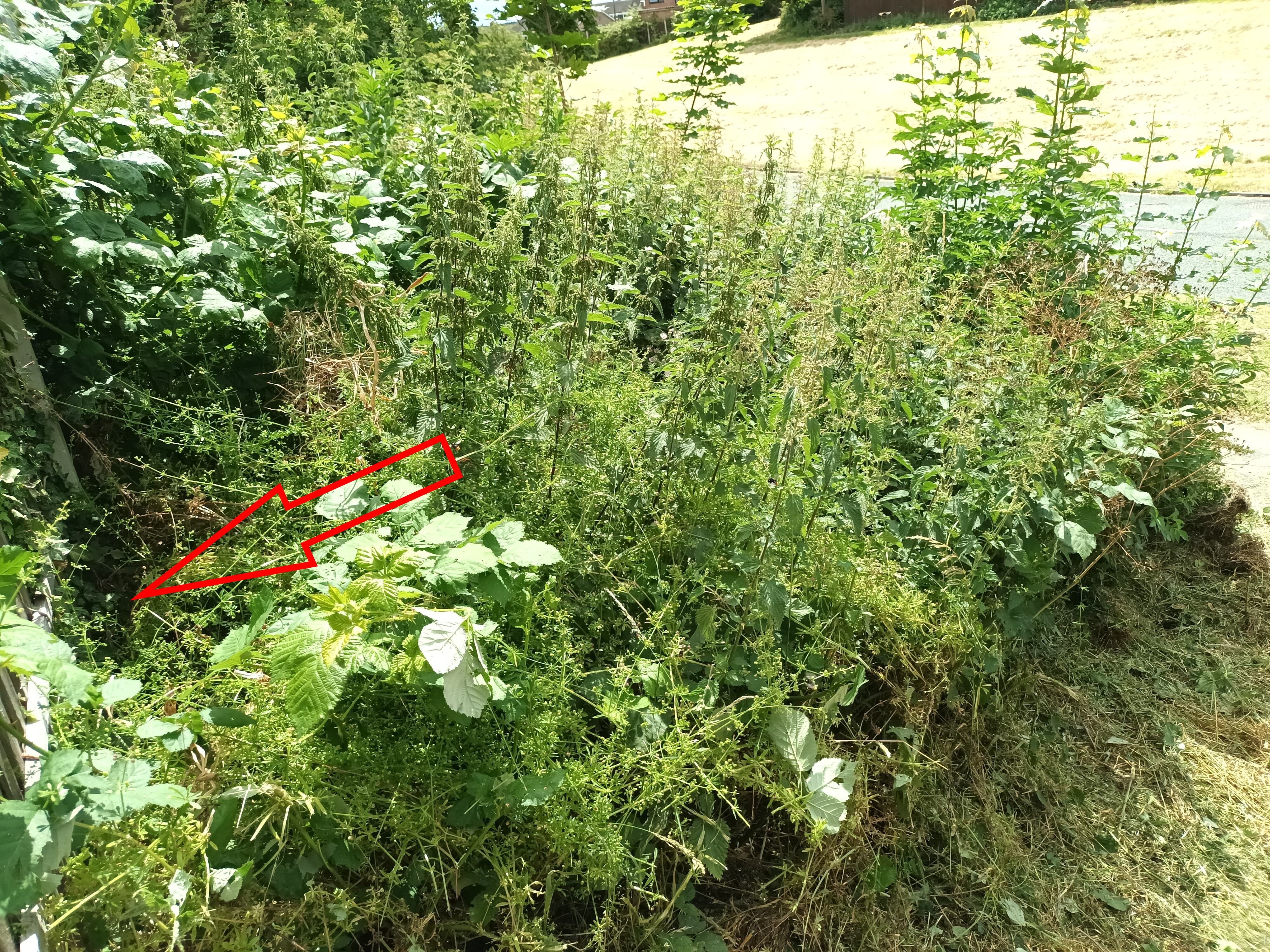 It was amazing how fast they reacted to me while I was strimming, I have never got stung and was able to finish off the job I started.
here are the finished results.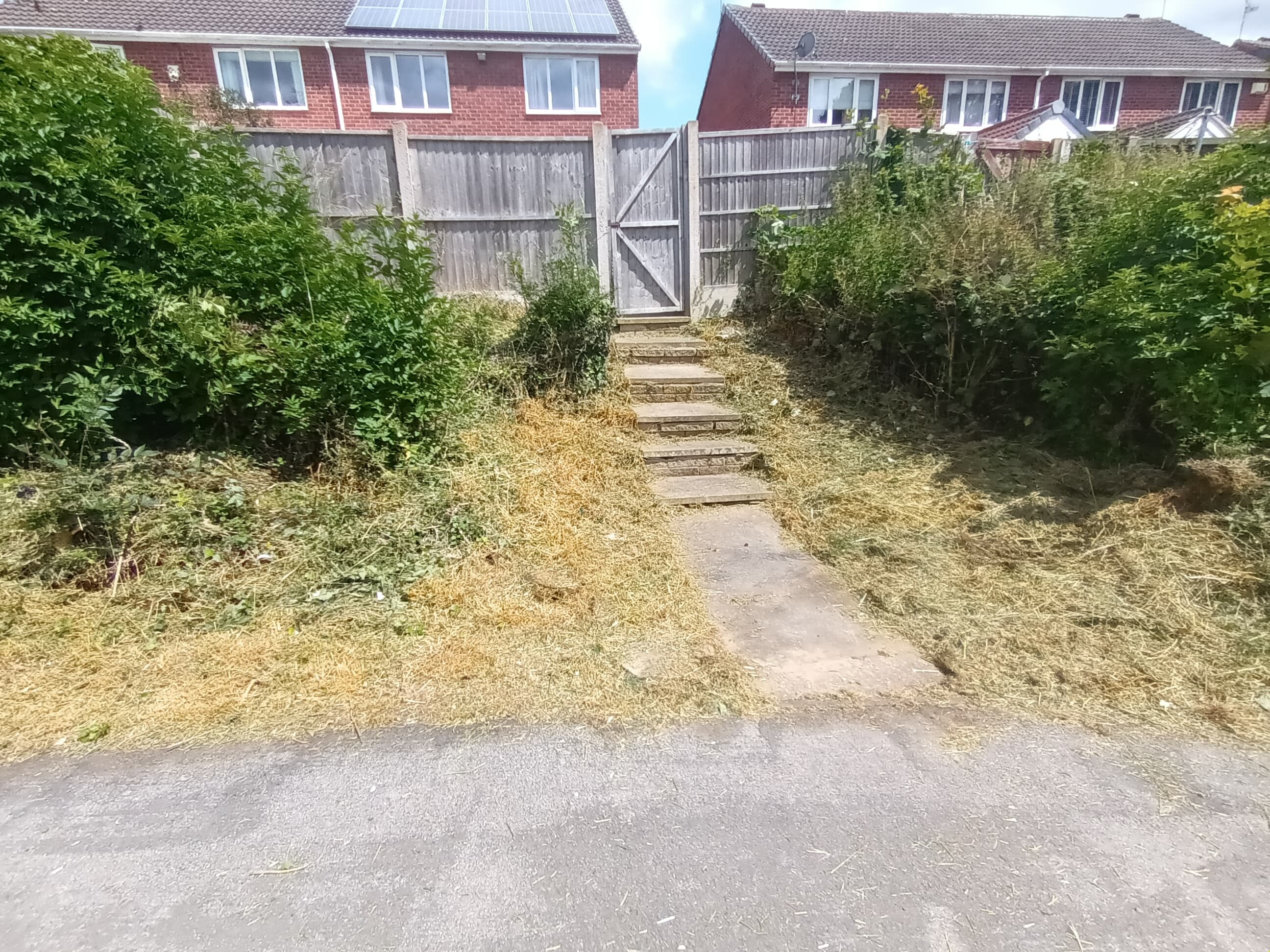 I edged up the front and got rid of a lot of the overgrowth that had grown onto the path over the years.
I cleared the steps going in and out of the property. I cut back the brambles and hedges to make it more accessible.
What do you all think?