Hiya guys. Today has been mental, it has been one of them days where you think to yourself, when is today ever going to end.
To help out in our community I water some plants for our village council, it's not a paid job but it is something I like to do.
I take 60L of water in watering cans and a water butt down the road and water the old mining wheel's plants.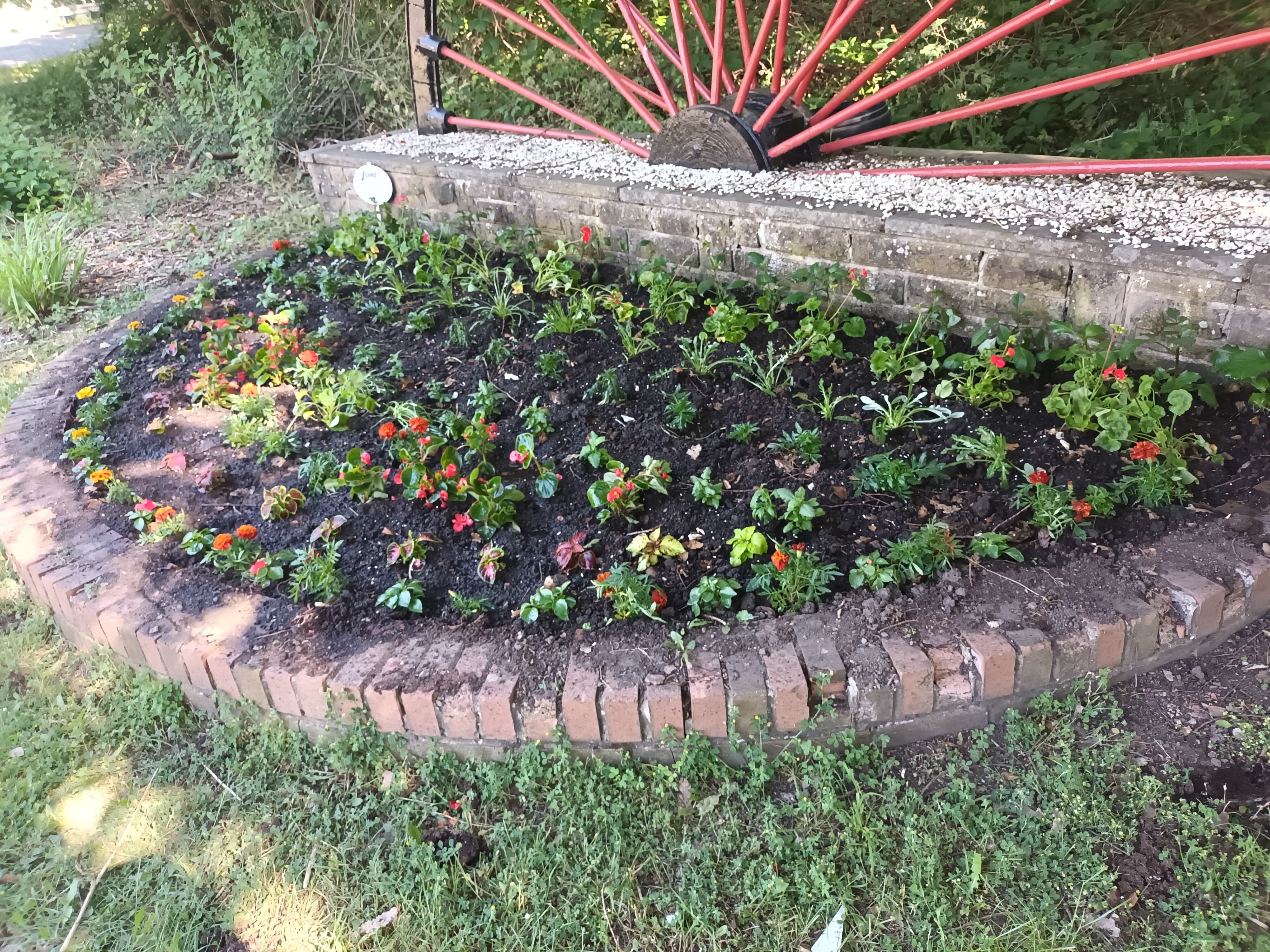 Somebody else plants the plants I just make sure they get watered, I have to climb on the wall to water the middle because it is that big.
Then I moved on to the job of the day, a little mow, and this is just a straightforward cut, I just like to add stripes to the lawn to pass the time as I hadn't got anything else booked in for today.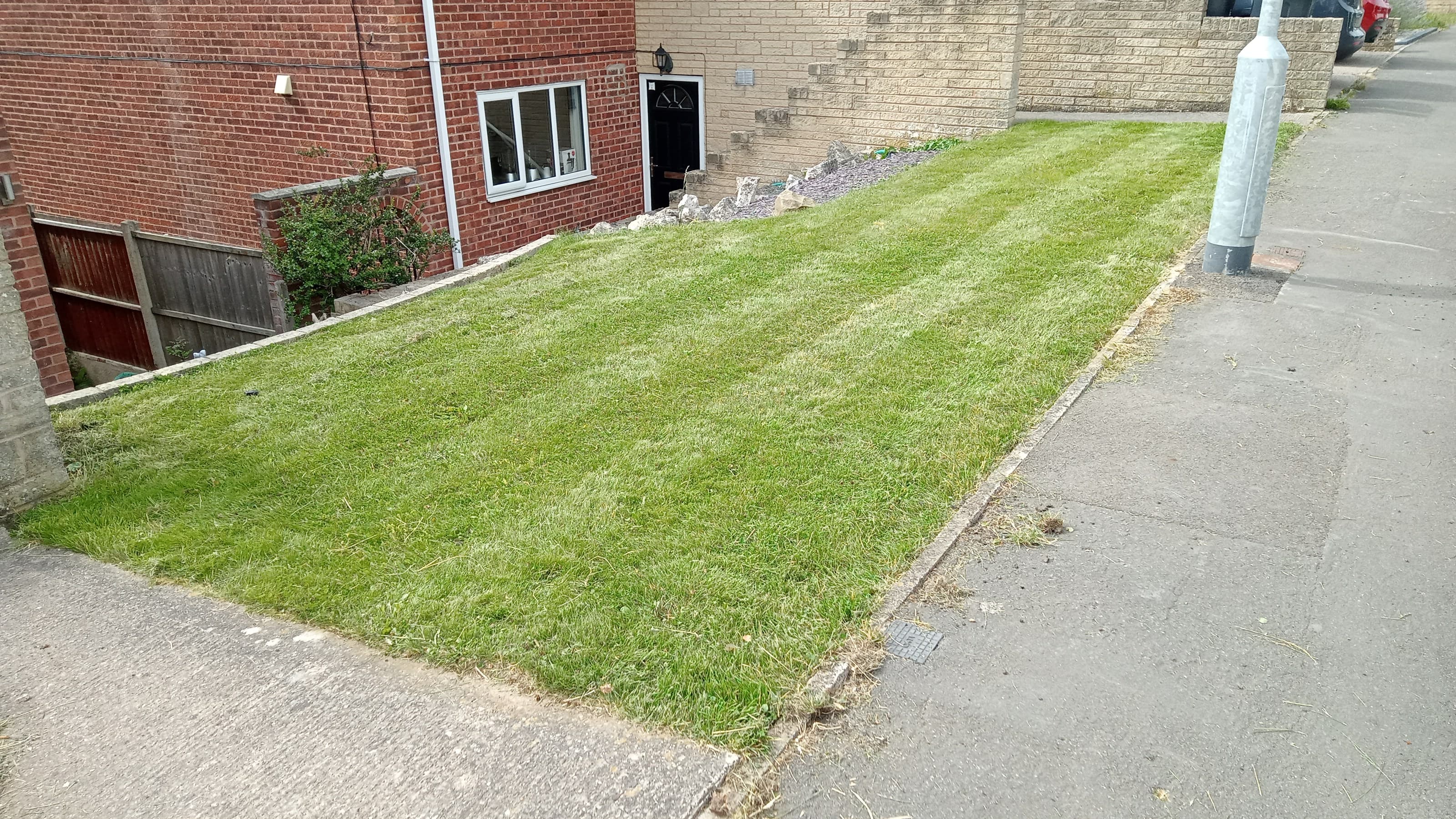 As I was finishing up the lady from across the road asked me to help her because she could hear noises coming from the inside of her brick shed.
I went across to help her out and took my screwdriver with me, when I got to the shed I couldn't hear anything, or see anything, so I removed the cover off the side to have a look in. ( I had too as she couldn't find the keys to open the shed up)
As I took the cover off I was met with this,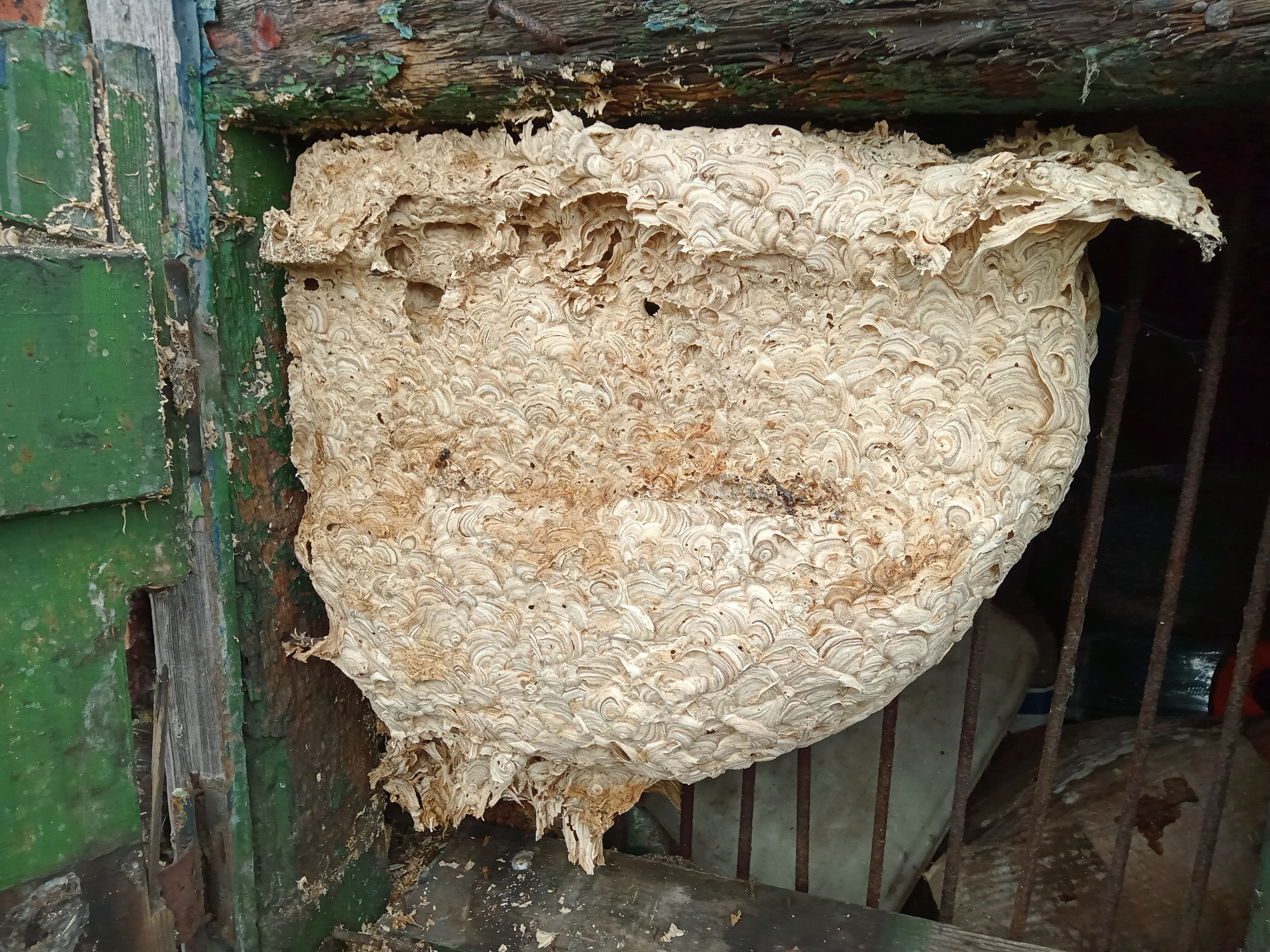 A 2-foot x 2-foot wasp nest and they were angry, in fact, me and the lady went inside her house to take cover as I really did p*ss them off.
We had to phone pest control out to sort them as there was no way I could even get back to my car with how they were sworming.
Lucky pest control came out within the hour and sorted the problem, the photo was taken when it was safe to do so, the nest is now gone and I put the board back in its place.
I still can't say I heard anything when I pressed my ear to the shed. oops.
Until next time, stay safe.