So we've been on this particular job for a while now, and finally things are really starting to take shape. The whole job has taken a lot longer than anticipated due to the nature of the property. The house is nestled into a steep bank in a town inside the Forest of Dean, which actually makes it to look like a 2 story house from the front, and a single story bungalow from the rear. With the rear garden being an entire story higher than the front garden, access was less than ideal. All of the materials including the 60 heavy oak sleepers were all carried or wheel barrowed up this incline. The weather didn't do us any favours for large parts of it either.
Now the 2 sets of steps have been installed to either side of the house, the access is now very much an easier obstacle. If you'd like a quick look over the installation of these steps, I have previously blogged about these, so feel free to cycle back through my profile, to see how these were achieved.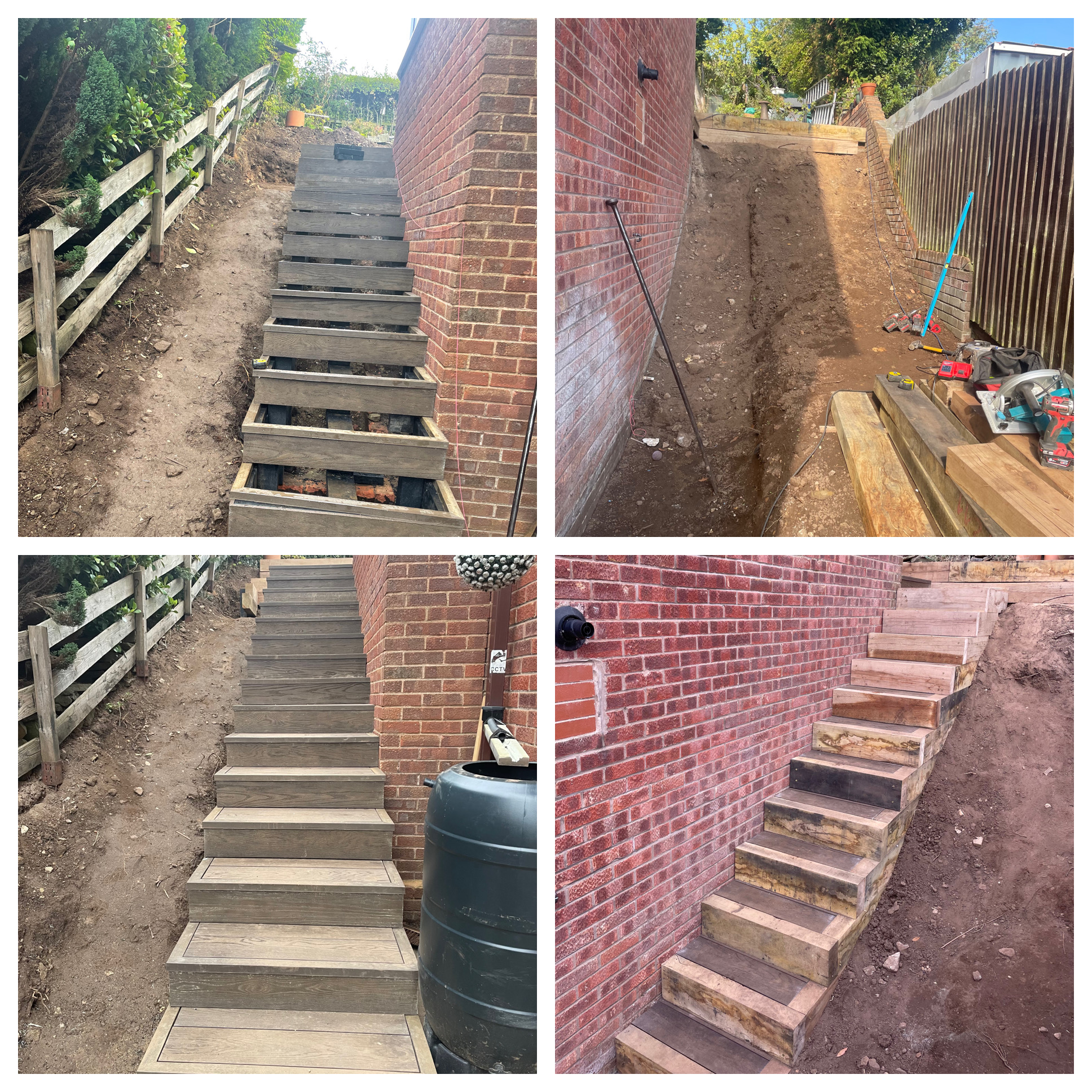 The rear deck has now finally been completed. All the boards have been screwed down, and the small oak retaining walls have also been built. The process for installing these are no different to previous. All sleepers are held by 3 posts, (usually plas pro millboard posts as these do not rot) concreted into the ground, and then the sleepers are screwed onto these using 6 of the 150mm timbalock screws. Remember that as these are retaining walls, if you wish to replicate anything like this, there always be a constant pressure applied behind them one you have back filled it, so the the posts need to be anchored into the ground accordingly.
The contrast of the 2 materials work very well in this instant, and we are very pleased with the results. We still have a small amount of paving to do at the front of the garden, and then it's time to bring the soil on. All 10 tonnes of it is going to be hand carried up the steps with just the 3 of us. So that will be a heavy days work.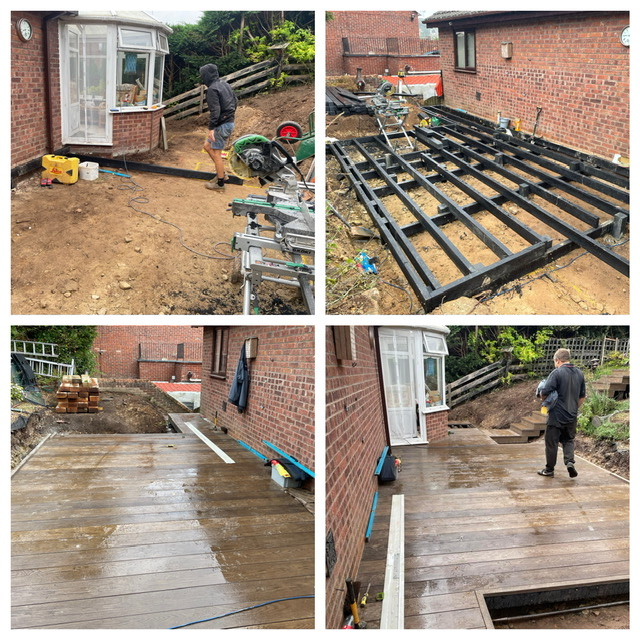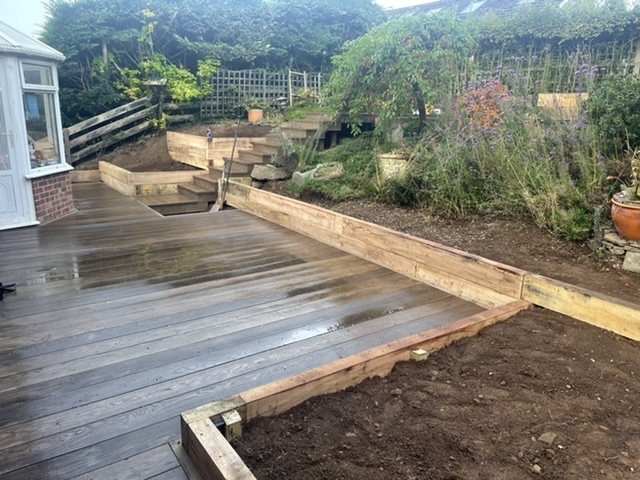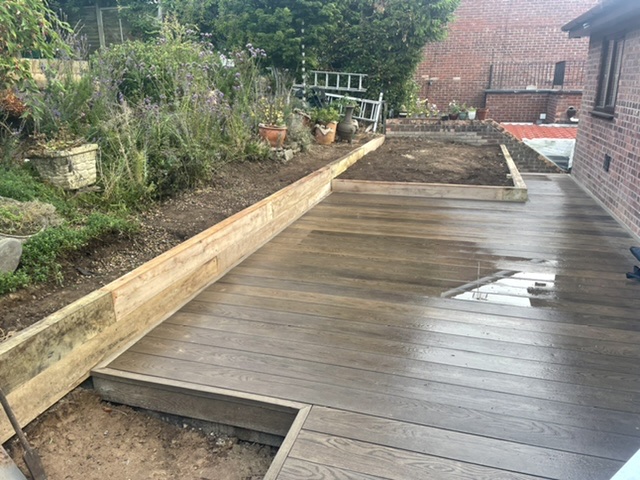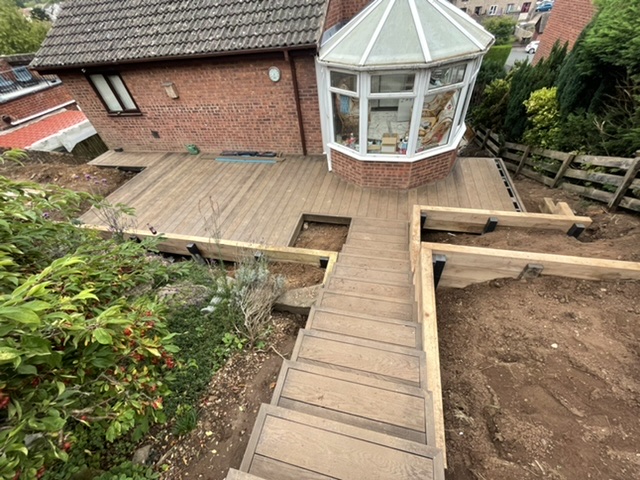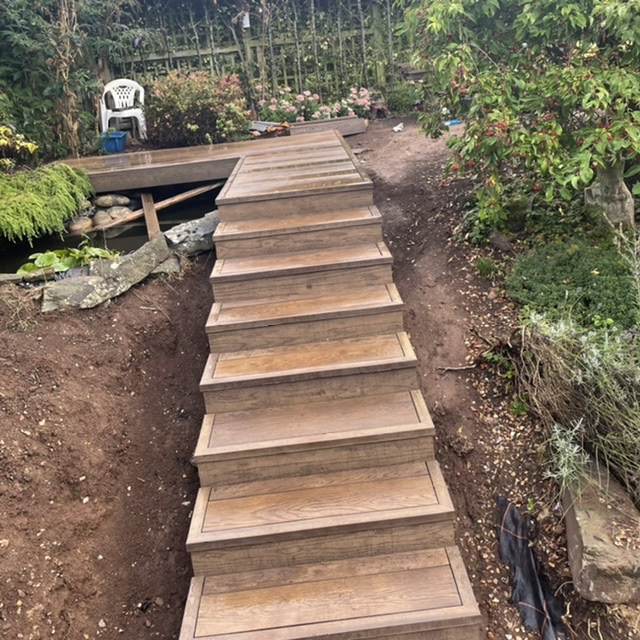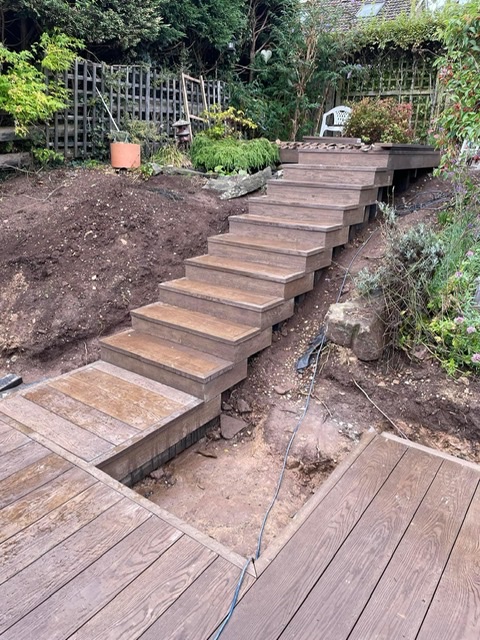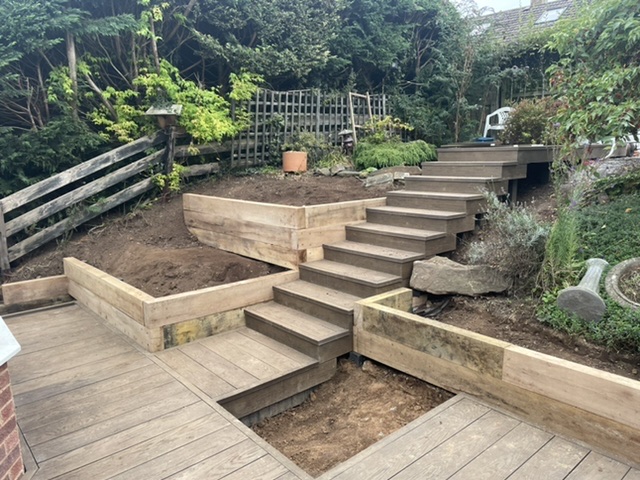 Although this has been an incredibly hard project to work on, the end results will be fantastic. I just hope the rain stays off us next week as moving that soil in bad weather will be a nightmare. Any questions you have I will be more than happy to answer so feel free to ask. Thank you for stopping by for a look, and thank you for all of your support on this platform.