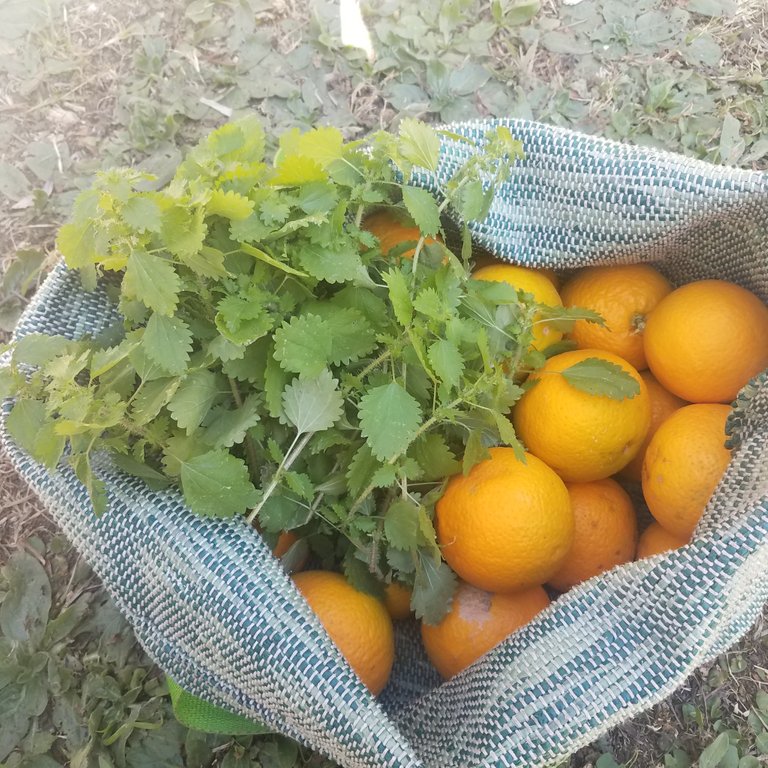 Happy Lammas, happy Imbolc, happy end of Winter, happy final weeks of Summer – where ever you are, however you celebrate the changing of the seasons, I wish you the best. For me here in the Southern Hemisphere it spring is just barely beginning. Nettles are springing up from the previously hard and frozen soil. The orange trees are heavy with fruit and are maturing while the sun strengthens.
On the homestead we have been enjoying slow mornings with warm tea, and taking time out in the sun though the hours of warmth are very few. During mid-day I collect from the garden and wildlands around the farm. These days those harvests are just fresh nettles and sour oranges. Both I chop up and prepare for drying in our new solar dryer.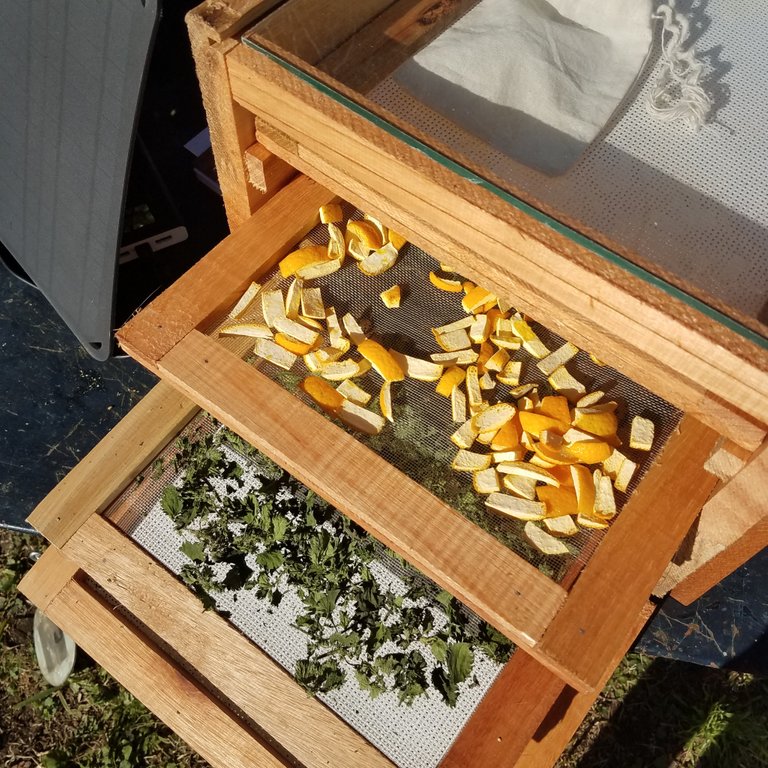 Up in the trees much more oranges remain. They are a little late to ripen this year and several neighbors have come around asking for a bag to trade. We are happy to trade or gift oranges to people without trees but, they must wait for the fruits to ripen first!
The rinds however, don't need to be totally ripe to use. I have even read about green orange rinds used in Traditional Chinese Medicine for digestive issues. As for me, I simply use ripe or almost ripe oranges, cut of their peals, chop them small, and add them to the solar dryer for 2 to 3 days. And if you don't have a dryer, you could use an oven on pilot light, or spread them out on a plate and let them dry in a warm, well ventilated place. Orange peels make a delicious tea all year and are great combined with lemon grass or lemon verbena leaves.