Ya sea por simple estética o por el misticismo que lo envuelve, ¿alguna vez te han llamado la atención los atrapasueños?

Whether for simple aesthetics or the mysticism that surrounds it, have dream catchers ever caught your eye?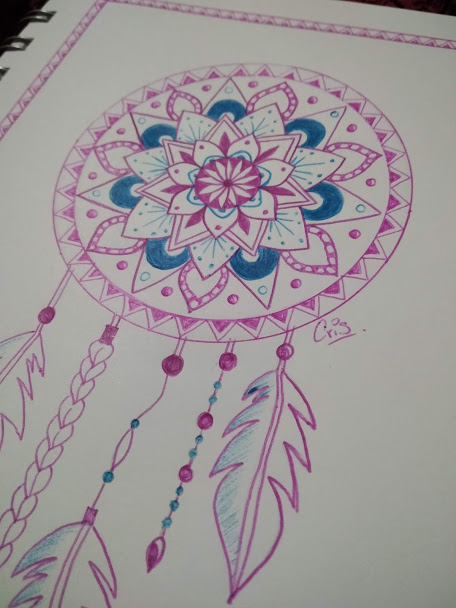 Foto propia- Own photo
Son muchas las historias, mitos o leyendas asociadas a este amuleto, pero en su mayoría coinciden en que su origen proviene de pueblos indígenas y que se utilizaba para atrapar los sueños negativos que tenía la persona que lo poseía. There are many stories, myths or legends associated with this amulet, but most agree that its origin comes from indigenous peoples and that it was used to trap the negative dreams that the person who possessed it had.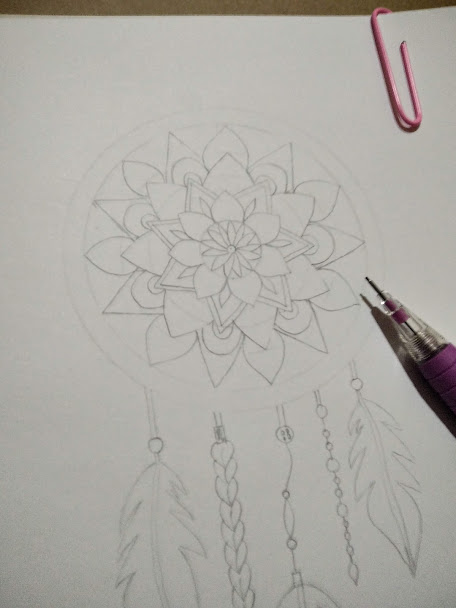 Foto propia- Own photo
El amuleto en sí, consta de un aro de madera, en el cual va tejido en su interior una especie de telaraña o mandala con hilos y cuencas o semillas incrustadas, ademas suele tener colgantes con plumas, cintas, piedritas y también cuencas o semillas.
The amulet itself, consists of a wooden ring, which is woven inside a kind of web or mandala with threads and bowls or seeds embedded, also usually has pendants with feathers, ribbons, stones and also basins or seeds.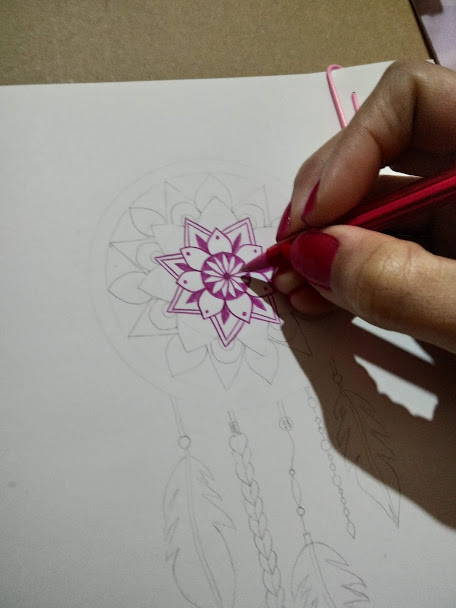 Foto propia- Own photo
Algunas historias apuntan a que este talismán fungía como una especie de filtro, que atrapaba en su red los sueños malos, mientras que los sueños buenos se deslizaban por las plumas hasta el cuerpo o la mente de la persona, ya que por lo general estos amuletos son colgados en las cabeceras de las camas.
Some stories suggest that this talisman acted as a kind of filter, trapping bad dreams in its net, while good dreams slipped through the feathers into the person's body or mind, as these amulets are usually hung on the headboards of beds.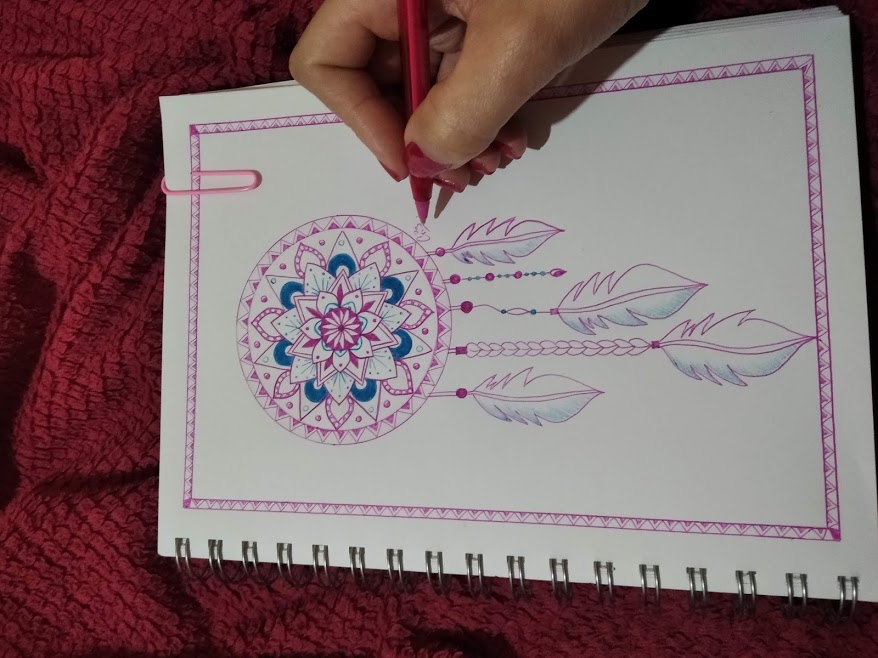 Foto propia- Own photo
Sin embargo, en la actualidad también son colgados en los retrovisores de los vehículos, pues muchos creen que el amuleto tiene la capacidad de atrapar el sueño de conductor y evitar que este se duerma en la vía.
However, nowadays they are also hung on the mirrors of vehicles, as many believe that the amulet has the ability to catch the driver's sleep and prevent him from falling asleep on the road.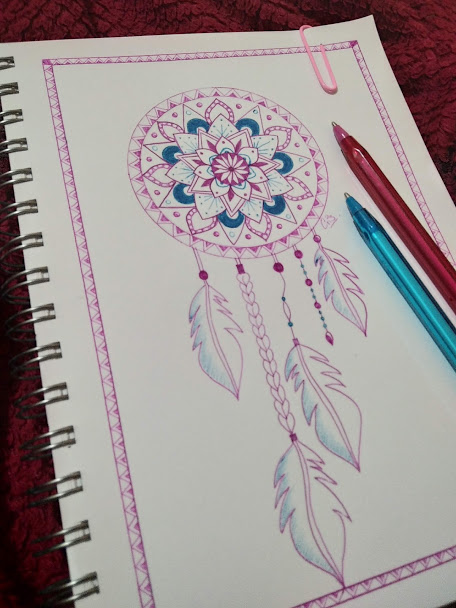 Foto propia- Own photo
Hay quienes además le otorgan poderes de protección e incluso se le asignan cualidades de acuerdo a su color; por ejemplo el blanco esta relacionado a la paz y la meditación, mientras que el rosado se vincula a la espiritualidad y la feminidad.
There are those who also grant her protective powers and even assign her qualities according to her color; for example, white is related to peace and meditation, while pink is linked to spirituality and femininity.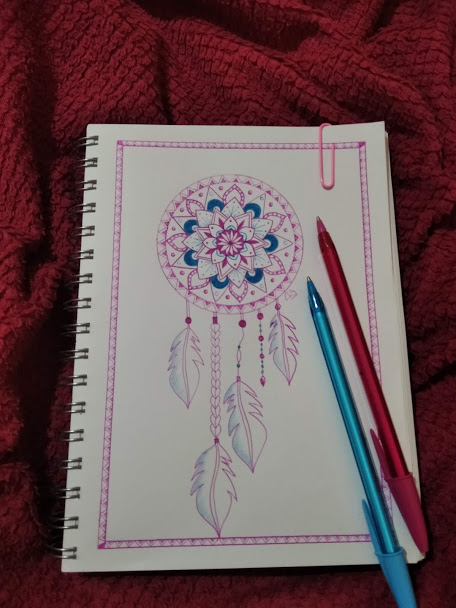 Foto propia- Own photo
Un interesante y muy bonito amuleto que muchos deciden tenerlo no solo en sus hogares o vehículos, sino incluso tatuados en su piel. Y a ti... ¿te gustan los atrapasueños? ¿qué sabías de ellos?
An interesting and very beautiful amulet that many decide to have it not only in their homes or vehicles, but even tattooed on their skin. ***And you... do you like dreamcatchers? What did you know about them?
---
All pictures are my property, taken with my Xiaomi Redmi A8 phone.
Todas las fotos son de mi propiedad tomadas con mi celular Xiaomi Redmi A8.
Translation by Deepl.com
Traducción Deepl.com