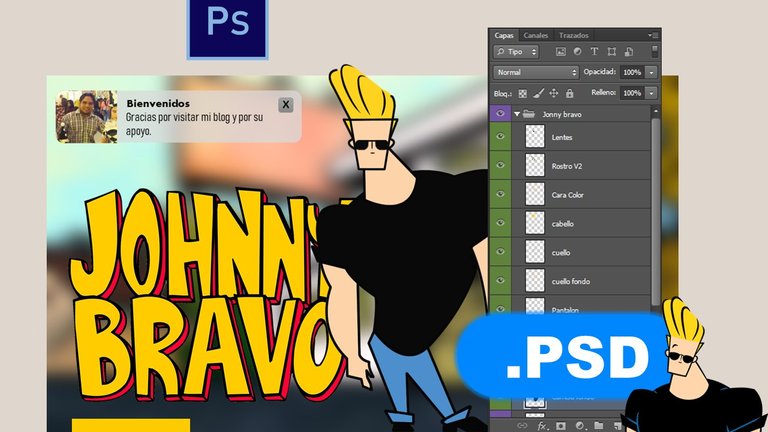 English Version
---
Hello everyone! a few days ago I was watching several publications here at hive and I came across a character design contest for our childhood cartoon series which I liked the idea and well get on with it in this case I decided to make Johnny Bravo.
I really liked this design and well if someone wants the psd can tell me in the comment box and I'll send it
P.S.: I'm Venezuelan and the internet is a nightmare. The time it takes to get it up and running is a nightmare. I'd like to be able to upload videos making the designs, but for now it's very difficult because my connection is very slow.
Translated with www.DeepL.com/Translator
Versión Español
---
¡Hola a todos! hace días estaba viendo varias publicaciones acá en hive y me topé con un concurso de diseño de personajes de series animadas de nuestra infancia cosa que me gustó la idea y bueno manos a la obra en este caso decidí realizar a Johnny Bravo.
Este diseño realmente me gustó mucho y bueno si alguien quiere el psd me puede decir en la caja de comentarios y se lo hago llegar.
Postdata: Soy venezolano aquí el internet es una pesadilla más es el tiempo que dura caído que funcionando me gustaría poder subir videos haciendo los diseños pero eso por ahora lo veo muy difícil debido a que mi conexión es ultra lenta un buen día la tasa esta entre los 40 kbps subir una simple imagen es toda una odisea de por si para cuando por fin volvió el internet ya el concurso había terminado así que no puede participar será para la próxima.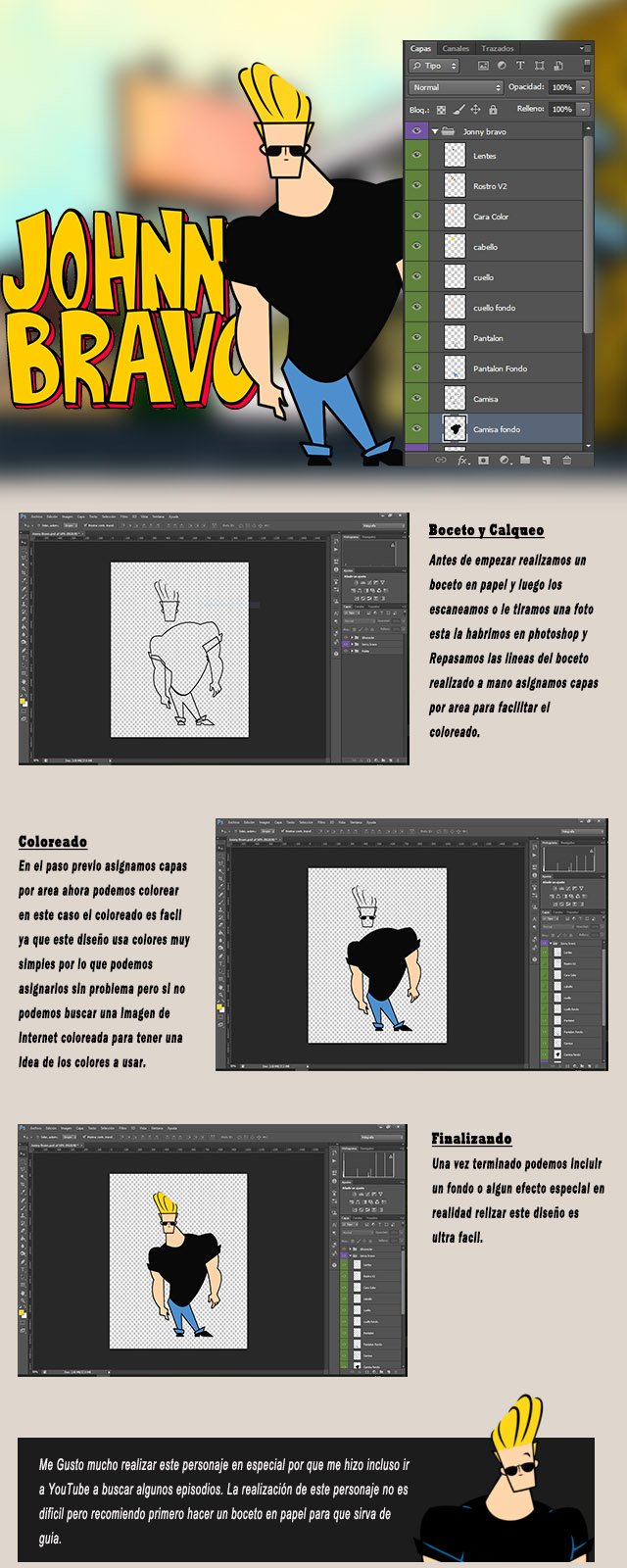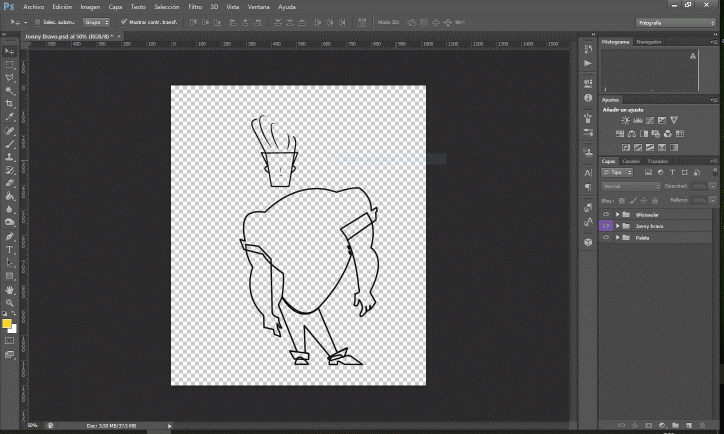 Tambien Puedes Visitar