GiftGiver has gained in popularity much faster than I ever thought it would. And for the first time, we ran out of available SteemPower to delegate to users who ran low on Resource Credits. With this proposal I would like to power GiftGiver up to a higher SP amount as well as continue to develop it and include some new features. Therefore, I ask for 25 SBD a day until the end of this year to do both.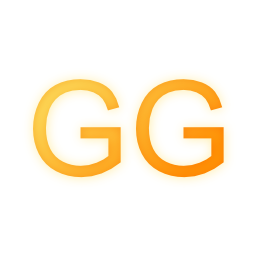 Funding Timeline
I'll be running this funding until the end of this year, and then create a new one if more is still required.
Funding Usage
Until the first of December, 90% of what is received(22.5 SBD) will be sold using the internal market and powered up. The other 10% will go into the account's savings and used as a sort of emergency fund, only when required(ex: can't afford to pay server bill any other way).
After December, 90%(22.5 SBD) will be going to @rishi556 who's the primary developer for GiftGiver. That will be used for continued development of GiftGiver.
New Features
New features have been mentioned multiple times without a real clear idea of what they are. The first of them is the renewal feature. Anyone who currently has a delegation can easily request a renewal and get their delegation time extended. Part of this is already complete, but it's too buggy to release as of now.
Another feature that will be implemented is continuous monitoring of the accounts receiving the delegations. Currently, all the checks are done manually to make sure that the account is properly using the delegation(not to spam, and isn't an idle account that does nothing). Automating part of it will make moderation better and will allow more more users to get longer and larger delegations by reducing the number of worthless delegations.
Extra Information
If this proposal gets funded(even partially), the ads on https://giftgiver.me will be removed. The ads were there to help offset the cost, and will not be required if the proposal is able to help cover that aspect.
The usage of GiftGiver has surged extremely. I used to see a lot of users from steemmonsters using it, but recently it has been more of a diverse set of users. While the weekly update of who had used it have stopped, I continue to monitor the usage of it. We used to see about 5-10 active delegations at a time, but right now we are at 23 active delegations as well as more which have recently ended and are in the cool-down phase before the SP becomes active to us again. I got a message from a user in GiftGiver's discord about them not being able to get a delegation. I powered up 100 SP, but that was ran through quickly as well. In the end, after a small discussion with @wesphilbin, I decided that the DAO might be the way to go to raise some extra funds for GiftGiver.
Support The Proposal
You can view all proposals including this one here: https://steempeak.com/me/proposals , and support them there. Or if you would like, an easier method, you can click this(https://beta.steemconnect.com/sign/update-proposal-votes?proposal_ids=[38]&approve=true) steemconnect link and support it.
---
Questions?
If you have any further questions, you can join us on our discord or check out the FAQ on our website.
Low On Resource Credits?
If you are low on Resource Credits, you can visit https://giftgiver.me to get a temporary delegation.
Written by @rishi556.