Major UPDATE! GINAbot is now a Microservice App!!
@ginabot just got Better! Faster! Stronger! With New Features!!!
No more delayed notifications!
Gina's new features are now being beta-tested by a select group of users.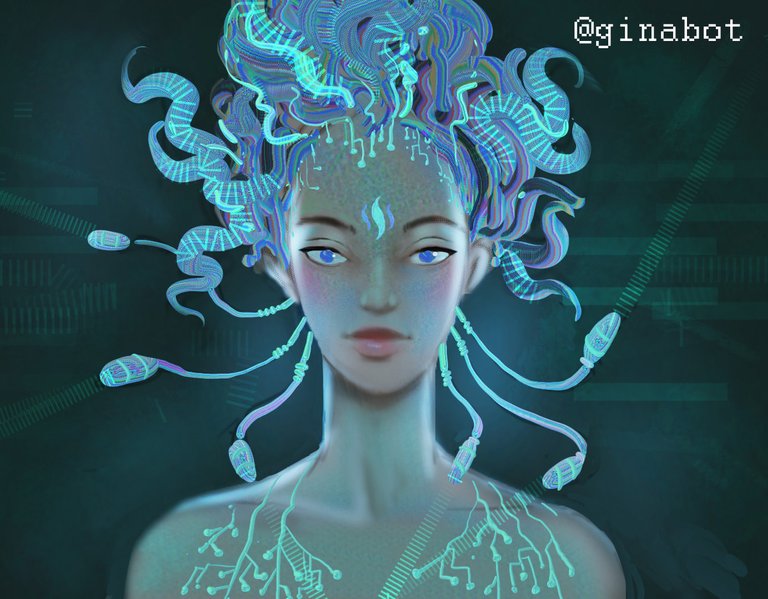 Over the past few months, I've been working to re-write @ginabot's code. I'm now proud to announce that Gina is a microservice app!!! Offering great flexibility, better performance, fault tolerance, easy bug fixing, and faster feature deployment!
In short: @ginabot is better than ever!
Originally this post was asking for beta-testers. Now Gina's upgrade has plenty of testers, so just give it a week (or less) and everyone will get to enjoy this Major Update!
What New Features are going to be Available?
Only for beta testers at the moment.
Vote Values and Post Rewards Display in STU Rather than $


Let's start with the smallest! On most Steem front-ends you see your rewards under your post/comment indicated with a dollar sign which is misleading. It gives an impression that your post is worth $10 (because it is literally written there) but in reality, you have to share 25% of that amount with curators, and the rest will be divided between Steem Power and Steem Dollars (depending on your settings). In the end, you get more or less than $10 depending on the actual price of the Steem tokens. For this reason, I believe that it should be clearer that the amount displayed is not an actual USD value but so-called Steem Token Unit. (STU) From now on with every notification (when it is relevant) you will see the STU as "currency."

Change Preferred Platform On-the-fly


Since the beginning @ginabot has allowed each user to choose their preferred platform for the links Gina sends (busy, steemit, etc). However, if your favorite site went down and the links don't work you had to manually replace the domain in the browser URL box after clicking. Even if you changed your preferred site, the links were already sent out, and there was no way to change them. Now, with the new system, you will be able to change your preferred platform at any time you want, and your links will always lead to the site you choose at your settings page. I accomplished this by proxying every link through minnow-power.net and adding the desired domain on-the-fly when a new request comes in. Even if this approach adds a few milliseconds to the process of reaching your site, I think it worth the hassle.

Bug Fixes
There are countless bugs in the old version which I couldn't fix as quickly as I wanted to, in the complex and tangled code... I think this time I wrote a much cleaner code and I will be able to track bugs easier. Only time will tell if I'm right!

A Better power Command
It was a much-requested feature, so now the power command displays Steem Power as well. Also, I've made the bandwidth numbers a little easier to read with proper formatting of numbers and units (KiB, MiB, etc.)

Post Watch
If you want to follow-up on a post, want to see from who, and what comments are being added, now you can "watch" a post with ease! All you have to do is copy the post URL, or the permalink and Gina will notify you when a new comment is left on your selected post! You can also watch for sub-comments!
That's all for now! Please, remember that the above features are only available to beta users at the moment. After a week of beta, I'll switch everyone to the new architecture let you all experience the joy of Gina's new notification engine.
Thank you for your time and if you like what I'm doing, don't forget to press the upvote button! :D