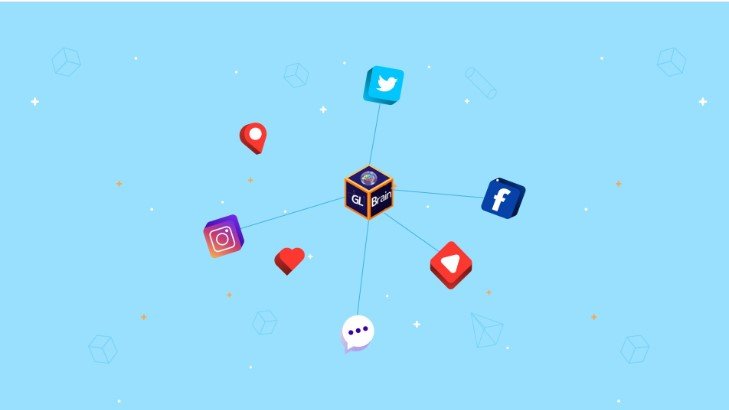 Introduction
GLBrain is a modern online platform that gives a solution to challenges related to digitalized marketing, sharing of content, management of a certain community online, and other communications services across the world. This platform is utilizing two major technologies to fit in the modern technology and to facilitate smooth flow and running of its operation to the platform users. These technologies include
Ledger technology
Chain code technology
These two technologies allow the GLBrain platform to make the data readily available and also immutable when needed by the platform users with minimal time. The availability of internal ledgers available in the chain code technology allows the storage of the data, specifically without any confusion. This data will only be accessed by the platform uses, and also it will not be subjected to future mutability. This technology has so much boosted the storage of the entire system data. The users or data owners are not anymore limited to privacy settings. They are allowed to set their privacy so long as they have an active account. It's upon the user to manage all his or her account privacy and other related account restriction. These operations are only open to this kind of user. The users have direct access to his or her account and manage what he or she wants changing of the profile, and others like deleting of unwanted messages, and other accounting settings are open for every platform user. The possibility of this is a result of the availability of the table cells that connected directly in fixed pathways where now the users have full control of his or her personal information, entries, and other related data in the entire account. And this marks the major technical difference that separates this platform from other related online marketplaces and the global social networks.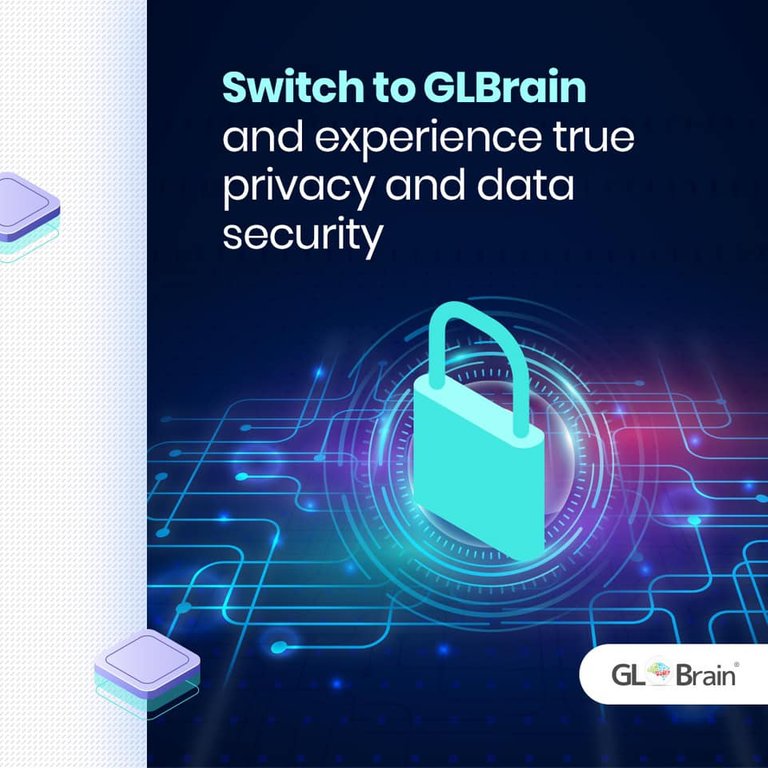 GLBrain does not use any user data or process. There is no use of define algorithm when generating any user profile. The experience of any given platform user is also not influenced or determined by algorithmic suggestions such as ads that are targeted or any other search suggestions. Therefore this platform makes sure that all the platform users are guaranteed with tables in the platform database to maximize free use of the coded chains to gather any set of information a user wants, such as blog posts, profile pictures, and messages. This platform also allows its users to be able to make restrictions on what can be accessed by other platform users, especially when it comes to triggering the chains. Coded chain in the platform will send a signal to other users ones you click them. They will be able to see what they can view, depending on the permission you guaranteed to them. These are some of the features that make this platform even more unique compared to other related applications.it also uses a cashing system that helps in saving the users data in a certain user's session.
Conclusion
With all those application features, it hence implies that the online marketplace and the online social networking are operated individually through the existence of direct communication between all the application users and the computers that operate through the use of coded links within sets of data. This is why this platform has been highly recommended by the traders and global merchants for future online trading.
If feel more details need, then please visit the link
Website : https://www.glbrainieo.com/
Telegram User: @bluehusku
FB Page : https://www.facebook.com/GLBrain/
Medium Link: https://medium.com/@glbrain.the.global.brain
Telegram Link: https://t.me/glbrain
BTC User: NextDoor125
Linkedin : https://www.linkedin.com/company/glbrain
BTC Profile: https://bitcointalk.org/index.php?action=profile;u=2289350
Whitepaper Link: https://www.glbrainieo.com/assets/file/GLBrain_Whitepaper_IEO.pdff
ETHEREUM WALLET: 0x1cF5D8e61fD8AE1ea41b91B1fc1D7cbD214DaCe4
Twitter Link : https://twitter.com/glbrain
Youtube : https://www.youtube.com/channel/UCMNySgcvvhzbmTpjRgMMe9g/
Instagram Link: https://www.instagram.com/gl.brain/