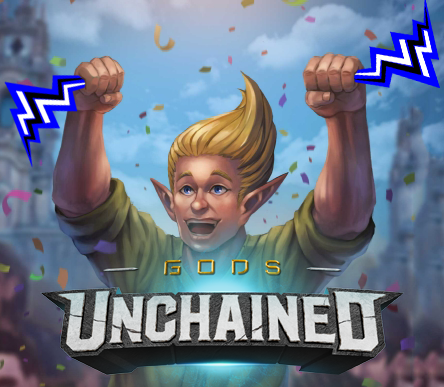 In my
previous post
I showed you how utterly crap I am at this game. To the delight of others, I'm sure, when I pop up as their opponent.
But as it turns out, I might be improving just a little! Either that, or the weekend ranked event has gotten some new(er) players to join the fray.
Either way, Saturday I played most of the evening, and I actually managed to increase my ranking a significant amount.


3 days ago, I was ranked 1422 with an MMR of 858, and after Saturday was done, I was ranked 672 with an MMR of 1034. From personal worst to personal best. The fact that I switched back to War has a lot to do with it. When I was trying out Light and Death, I sank like a rock... So there's a lot, a lot, still to learn for sure. Still, it's really nice to see that the win ratio can change for the better in just one day (78% on Saturday) - if you put in the time and pay attention to what your opponent is doing. Which I don't always do...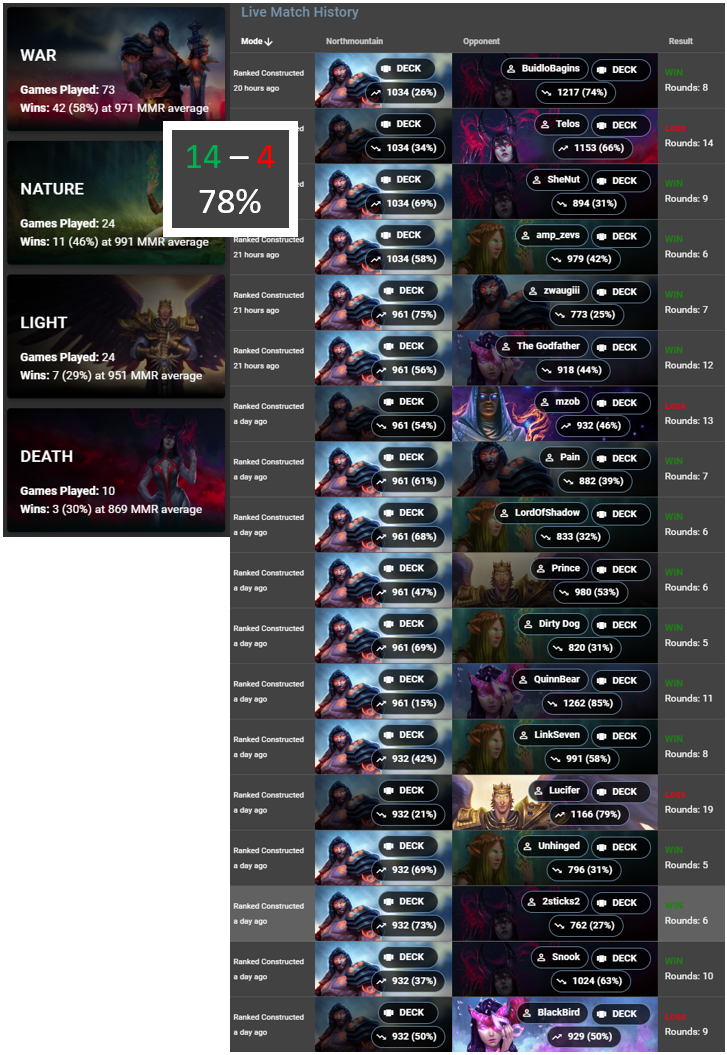 Now, there are some other stats which are pretty interesting. I've heard concerns about the player base, and decided to look into it. I'd really like to dip into these stats more in future post, but for now a rough overview with a few observations of my own will have to suffice.
With around 10k unique players, it's not looking too shabby. But it's declining, for any number of reasons. It could be lack of PR, developers focusing on card activation on the blockchain, players waiting for trading to open, the reasons are numerous.
Weekend events do help to boost the average number of players.
It's very clear to see that weekends are for "grinding the wins", as there are more matches than players. Mon-Thu is when there are more players logging in, play a few matches, then log out, resulting in far more players than matches played. Also, most people have more time on their hands on weekends, obviously.


I'll be streaming again tonight, I'm also continue to experiment with some different streaming software, so again 1080p 60fps to begin with. I might also throw in some eye-tracking along the way...
I'll be streaming on twitch, so feel free to pop by and say hi, link here below.

Feel free to get in touch, either in a comment below or the various SoMe channels. I hope you have a great rest of your day, wherever you are.
This is Northmountain, signing off. Bye-bye.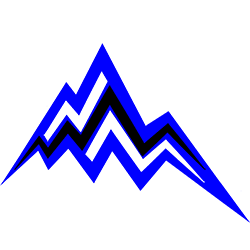 ---
Pictures/graphics/photographs in this post have been created/designed/etc. by me, unless stated otherwise. Post header picture was designed using some assets from the Gods Unchained media kit. Screenshots from https://unchainedstats.com
---
SoMe links: