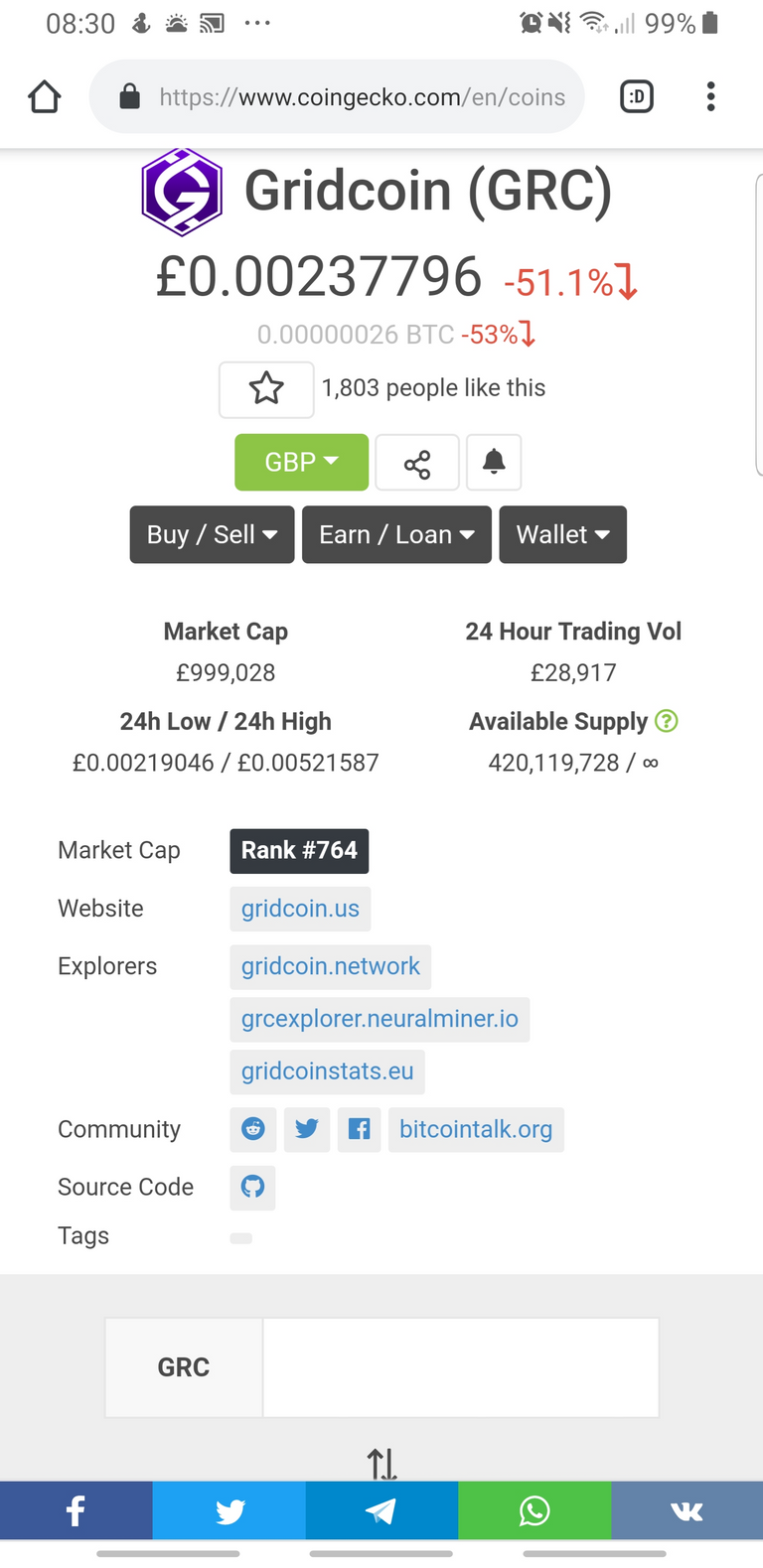 https://www.reddit.com/r/gridcoin/comments/c9qxxx/well_shit/
https://www.reddit.com/r/gridcoin/comments/c9kx1b/in_the_interest_of_full_disclosure_this_was_just/
https://coinmarketcap.com/currencies/gridcoin/#social
https://coinmarketcap.com/currencies/gridcoin/#markets
What is Gridcoin?
Gridcoin is an open source cryptocurrency (Ticker: GRC) which securely rewards volunteer computing performed on the BOINC platform.
What is BOINC?
BOINC is an open source volunteer computing grid which combines the processing power of individual users for the purposes of scientific research. It is free to use and already home to 30+ projects spanning a range of scientific disciplines. Examples include protein structure prediction ([email protected]), mapping the Milky Way galaxy ([email protected]), and tackling problems in public health and clean energy (World Community Grid).
GridCoin (GRC) is a cryptocurrency. Users are able to generate GRC through the process of mining. GridCoin has a current supply of 420,122,115 GRC. The last known price of GridCoin is $0.003038 USD and is down 50.35% over the last 24 hours. It is currently trading on 8 active market(s) with $49,536 USD traded over the last 24 hours. More information can be found at http://www.gridcoin.us/.