GRIDCOIN - STATE of the NETWORK




Report #49 - August 24th, 2020


Welcome to another Gridcoin State of the Network! The SotN is usually published on the 3rd Monday of every month.
This report contains the Gridcoin network and project statistics only. With the ongoing developments of the Gridcoin client, we will bring you further updates in the coming months.


STATISTICS UPDATE
The stats update is divided into 2 sections: Blockchain Statistics and BOINC Statistics.
Every month we bring you the most up to date statistics regarding the operation of the Gridcoin blockchain and Gridcoin BOINC projects. The information is compiled from the getblockstats RPC command in the Gridcoin wallet, Gridcoin Oracle, BOINCStats, GRCPool, Gridcoin Stats, and from individual project websites.


BLOCKCHAIN STATISTICS

Blockchain statistics from 1 July to 31 July
The table below contains the blockchain statistics and covers blocks 1,968,273 to 1,995,816 .

Blockchain charts
The charts below contain the longer term blockchain trends.

BOINC STATISTICS

Team and pool statistics from 1 July to 31 July
The table below contains BOINC team and pool statistics for the month of July.

Team and pool charts
The team and pool charts contain the longer term team and pool trends.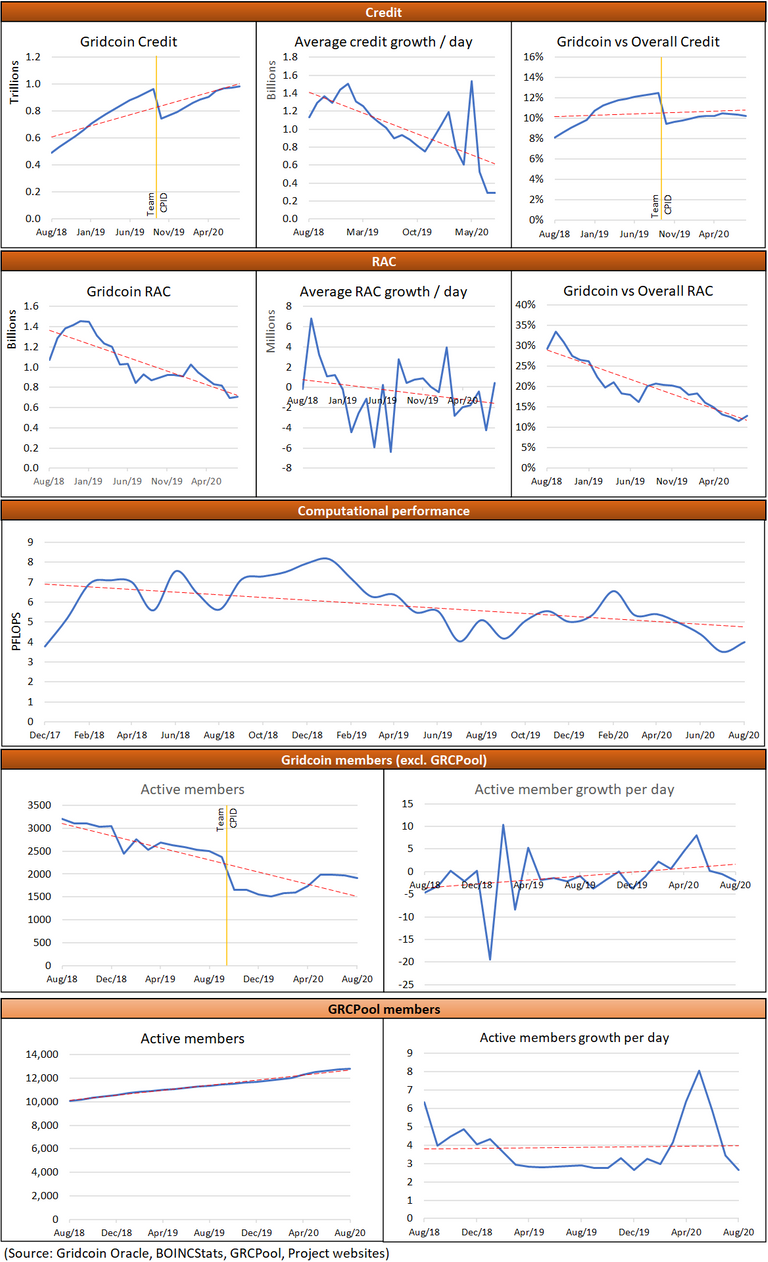 ---
This concludes the 49th Gridcoin State of the Network Report. We'll see you in a month. Happy crunching!
Donate or side-stake to these reports with GRC: S2wn8dq1S39fJyh5Voo7xKwLzFaKyJhRkb