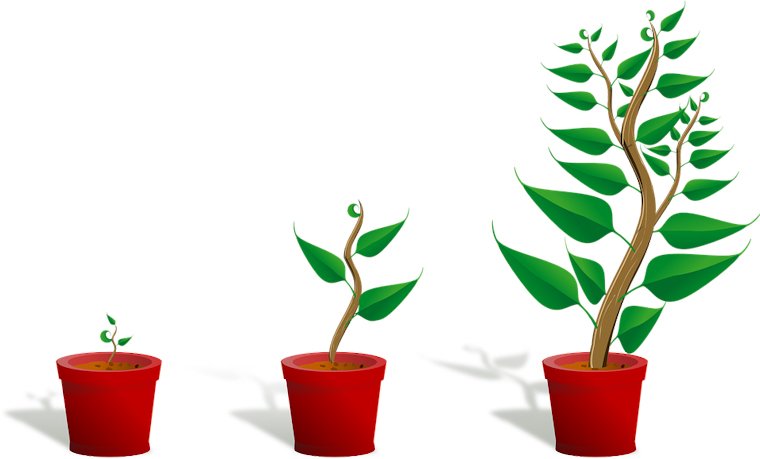 Growth
How come I am still failing in life?
How come I am not enjoying all those benefits promised in the Bible?
I have accepted Christ, I am a Christian, but I still fall into temptation every single minute.
How come praying is difficult for me?
I do not know how you people do it, but I think fasting is not just for me.
I have heard so many people complain about how they are not enjoying the Christian race. To them, there has been no significant difference in their life ever since they became born again. They are still easily weighed down by trials and temptation and find it difficult exercising their faith on issues concerning their life. Every little thing scares them. It is actually now looking as if, this whole 'pray-your-way-out-of-situations' is a charade put up by believers.
If you have for one reason or the other, had any of the above doubts, then this word is just for you👇👇
Now I say, That the heir, as long as he is a child, differeth nothing from a servant, though he be lord of all Gal 4:10
Rephrase...
Now I say, That the believer, as long as he is a child, differeth nothing from an unbeliver though he is entitled to all of the Father's Blessings.
Just giving your life to Christ is not enough. You have to start growing in your Christan life. It is time you stop going to church just because you have to or because of what people would think. It is time to be devoted to the things of God. It is time to invite the HolySpirit to teach you all the steps you need for growth.
It is time for spending quality time in God's Presence and allow yourself to be modeled according to His precepts.
It is time to stop being equally-yoked with those friends who always lure you out to commit sin.
It is time to grow
This is because, that your two seconds prayer just would not work anymore, that is for babies and you obviously cannot rely on breastmilk forever.
Malice and anger can no longer have a place in your life anymore.
Those words associated with carnality can no longer proceed out of your mouth.
It is time to take a step... A step towards growth and that is when the real change actually begins!
I hope with these few points of mine, I have been able to convince you and not confuse you that you just cannot do away with Christian Growth if you want to enjoy the benefits of the Kingdom.
Thanks for reading! 👍👍