There is a nasty rumor that these measures are there to protect the Capitol building. In reality, this might be the second biggest overreaction to a lie in the history of the planet.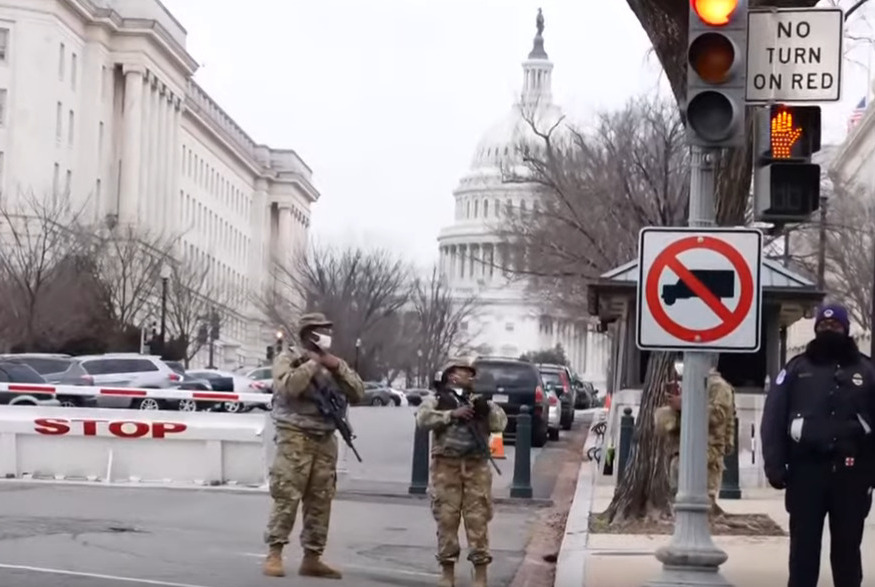 There is a scheduled virtual inaugurations on Wednesday and no Trump supporters are expected to be there. Yet, the same people who want to ban guns and ridicule walls have walled themselves inside the Capitol with more than thirty thousand fully automatic weapons outside.
Anyway, the rumor is that the purpose of all of this is to keep people out of the Capitol.
One might ask, "Who committed a crime on the sixth of January and who failed to bring justice upon the fraudsters?"
The answers to those two questions would tell you what kind of trials need to take place when the justice system fails.
Bingo
face diapers on troops may clue you in to what the first biggest lie was and its overreaction.