---
Hey Kings and Queens!!
What an epic way to start the day cause we're pleased to announce the official integration of @infernalcoliseum in the HK ecosystem of games. Bringing tons of perks and new experiences for our players.
Before we start, you can access the game here
---
¿What's Infernal Coliseum?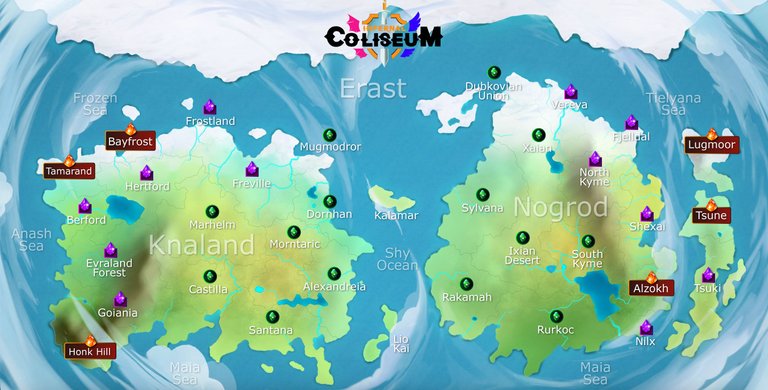 infernal Coliseum is an exciting new game where Angels and Demons will compete to conquer lands and ultimately battle it out so see who is the greatest of them all. It centers around a world map which contains two islands, players will battle for the earning of souls from the map and the deployment of XP to gain access to higher tiers of lands. Through the introduction of Seasons players will have a greater level of depth and be able to strategise enjoying the game play and trying new tactics should your last plan fail. The game has many ideas on how to expand in the future. However, we have focused on creating a playable version which can then be layered as we develop.
The game is being developed for and led by our talented dev @chocolatoso for months and so far he has implemented crazy things like:
Lucky chests
Packs
Tokenized ingame XP
Seasonal and daily rewards
A New NFT market
NFT Merge
Guilds
---
How To Play infernal
Infernal coliseum has its own token called SOULS which as well as BUDS, can only be created by the players and is the center of the game. SOULS will also have an important role within the HK ecosystem being integrated in our core system.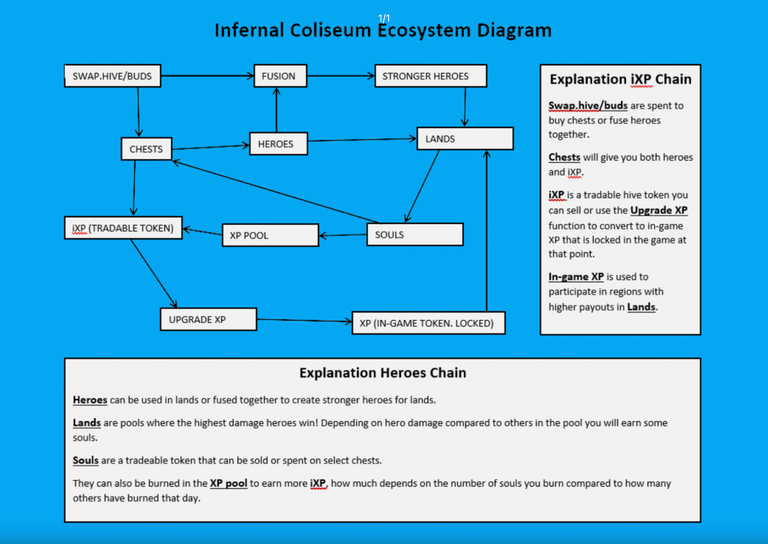 These are the actual interactions that exists within Infernal, we really recommend to read their gitbook and give it a look cause there's no better way to understand it than actually playing it!
1000 SOULS are distributed daily between all the zones that players can conquer with HEROES which are the first thing you need to play IC. And to unlock more zones thus earning more SOULS, you need HEROES with more XP which can be obtained in a daily pool by BURNING SOULS.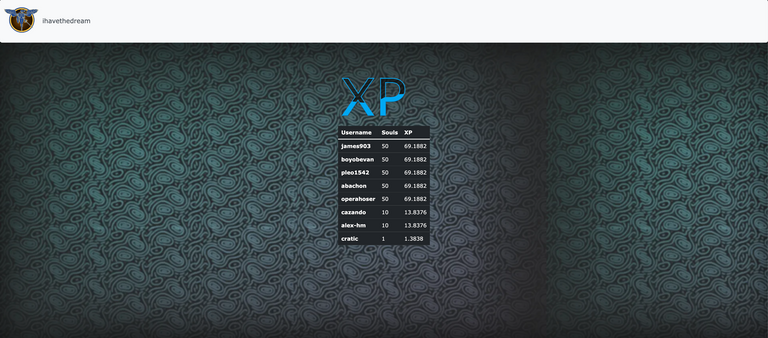 To get HEROES you need packs that can be found in chests with different prizes and different rarities, you can use BUDS, SOULS and many other tokens from the HIVE ecosystem to get them.
HEROES can be merged to increase its power and earn more rewards while conquering new lands!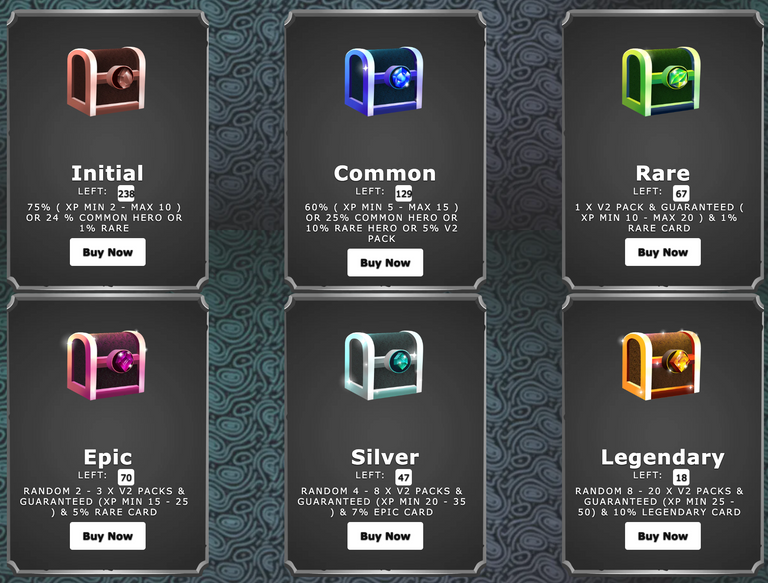 At the top of these daily rewards, there are seasonal rewards with leaderboards, guilds, an unique NFT market and more! but this is just what the game is right now, so keep reading to know all the new things that HK will bring to infernal and the ecosystem!
That's a pretty small summary of How Infernal Coliseum works, we just launched a Gitbook with all the detailed info you need but you can also Join our discord if you need a hand to start, we're always there for you.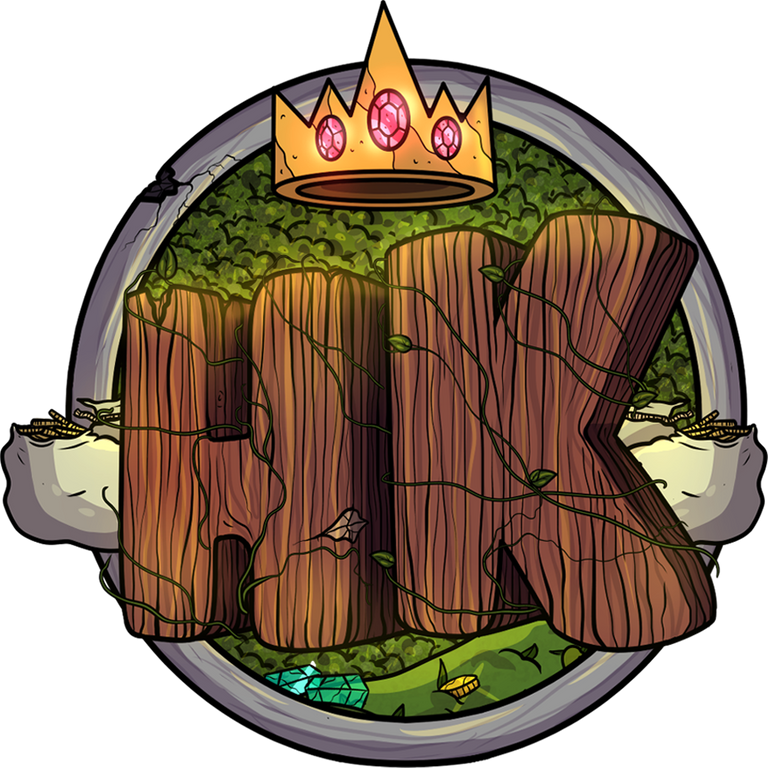 ---
Hashkings Integration
LIQUIDITY DEPLOYMENT AND SOULS INTEGRATION
Hashkings always look for high quality partnerships and this is definitely one of them!
The first step we took for this integration between HK and IC is to deploy liquidity in their main liquidity pool pair SOULS:SWAP.HIVE

This was made so we can add SOULS as a payment method within all our ecosystem including @bang-defense, Raids game, The farming game and all the products that are sold by HK.
BUDS INTEGRATION
As part of the ecosystem, IC will accept BUDS as payment method in all their actual and future features which means new use cases for all our players but that's not all cause at the top of that there will be these benefits:
All BUDS spent in IC will be burned as it is being done in all the HK ecosystem
BUDS will have a 10% discount in all the IC features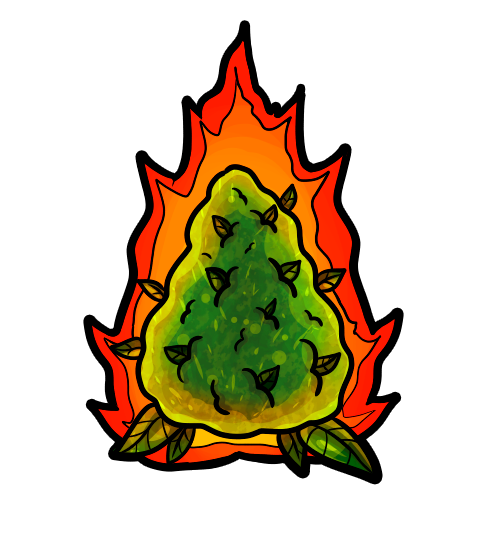 ---
BUDS REWARDS
IC will receive 15% of the BUDS TREASURY in weekly basis that will be used in-game to incentivise players and reward them in each season, more info about how the rewards will work will be posted in the @infernalcoliseum official profile.
But this means hundreds of HIVE in extra rewards being distributed between the infernal coliseum players.
---
7 NEW REWARD POOLS
Yas!! We have more to give cause all the SOULS that are used within the HK ecosystem (but IC) will be sent to a treasury that will be distributed as part of our layered system of rewards that is over all the HK ecosystem:
Remember your HK active avatar needs to meet the following requirements to apply to these rewards
140000 XP = SOULS IN THE BUDS STAKING
145000 XP = SOULS IN THE CURATION REWARDS
150000 XP = SOULS IN THE BANG! POOLS
And of course our Raids player will also be receiving their part of the rewards!
And for the IC players we will deploy 3 new pools including our EXP token, Forge tokens and these are the requeriments:
40000 XP = EXP TOKENS
65000 XP = FORGE TOKENS
100000 XP = GEN2 AVATAR PACKS
These 3 IC pools will be distributed taking in consideration the season leaderboard so guys let's grind those SOULS!!
---
To finish we wanna thanks everybody that has been supporting all our development since the day 1, all the HIVE community that have been with us even in our lowest times and we want to show our gratitude to those that made our proposal a reality with keep working, creating and making HIVE a better blockchain each day.
And we hope you enjoy Infernal Coliseum!
---
---
¿How to support HK development?

Considering the last downtrends of the market, this has affected us in our development funding, so we really appreciate every kind of help you can give us by supporting our work.
If you like how we are developing the Hashkings metaverse/ecosystem there are plenty ways in which you can give us a hand:
Leave us a supporting message in our discord <3
Upvote and share our posts
Writing posts about Hashkings (we love organic growth)
Upgrading water towers
Buying avatar packs
Voting for our HIVE witness @hashkings
Voting for our development proposal. # VOTE HERE 🔥
---
And of course on HIVE
---