Suan Kaew Mongkorn Coffee Shop Kalasin, Thailand...found about 13 KM north of Kalasin City along highway 227. The terms middle of no where, unique, remote etc., all very overused and worn out I know, but honestly, this place is all of those and more.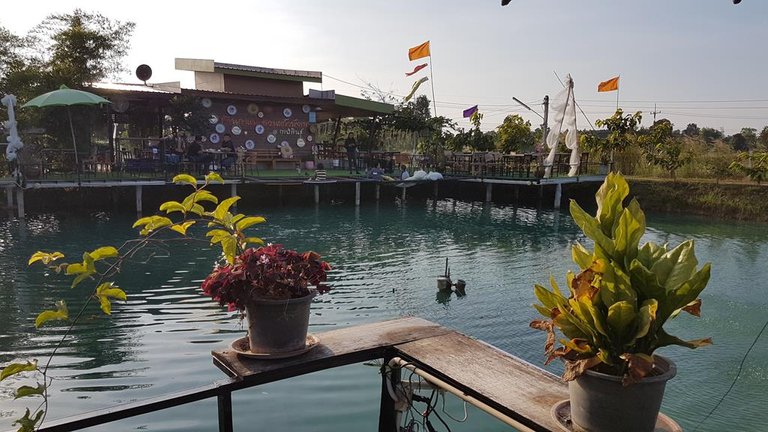 As we plodded along the highway on our way to lakes and temples to see, we could not help meet this pit-stop with gaping mouths. It really is remote, alone, with no neighbours and so totally unique, at least in my 19 years travelling around Thailand.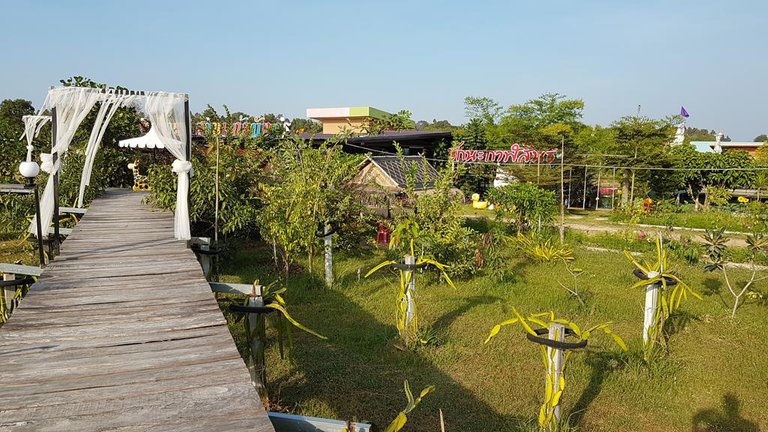 What can I say? Words will not describe so much as the pictures. At the front there is a large plantation with raised walkways and some benches, where you can walk around, take a seat and overlook the plantation with its windmills, and the land surrounding in general. In the middle there is a small hut of sorts where you can order food and drink, with some indoor and outdoor seating.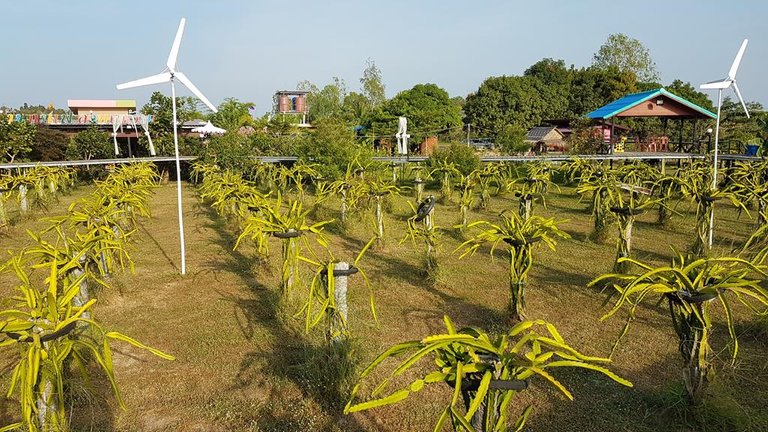 Rather more uniquely, toward the back, there is a tea/coffee shop with seating and lake with nets you can lounge out on that are suspended over the lake. There is so much more to see in terms of flora, the decorative items, the hanging linens, bric-a-brac...honestly, really very pretty, unique, and happy place it is.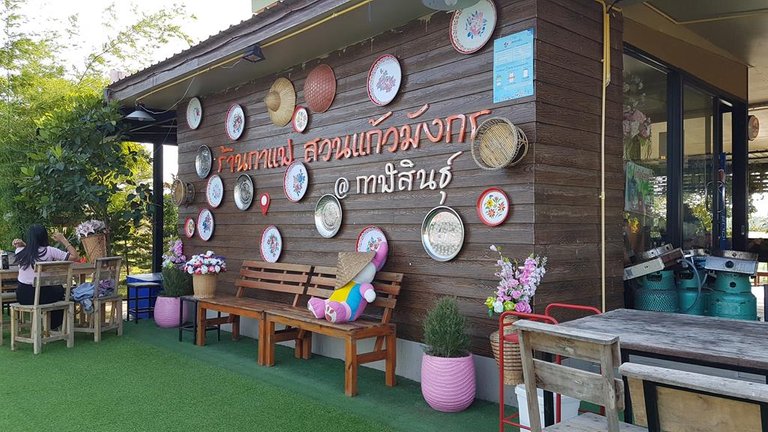 Check out all the best pictures on this gallery below.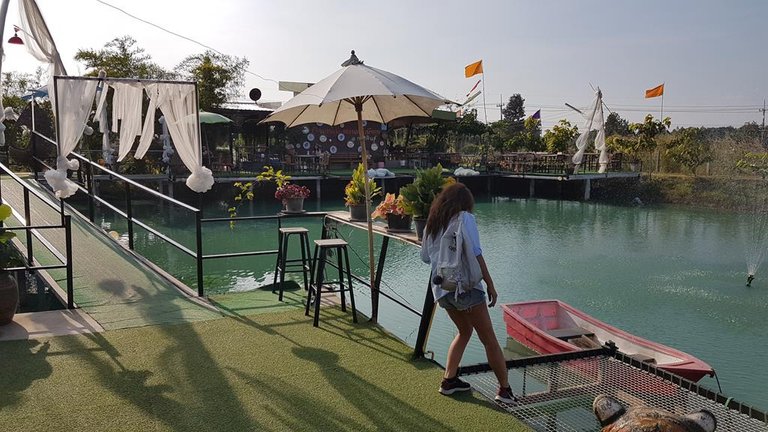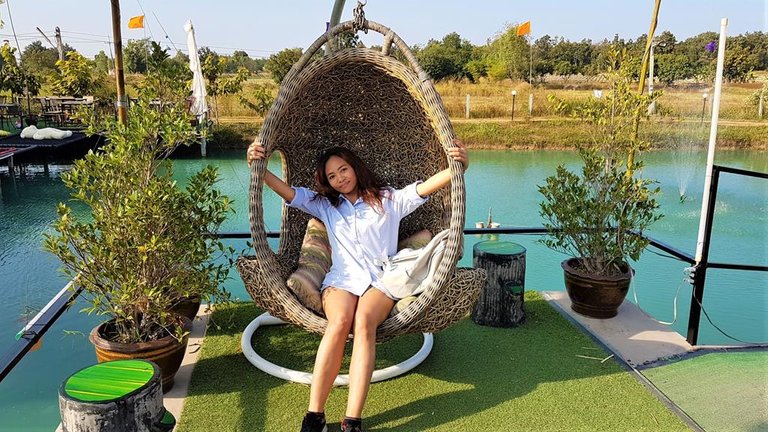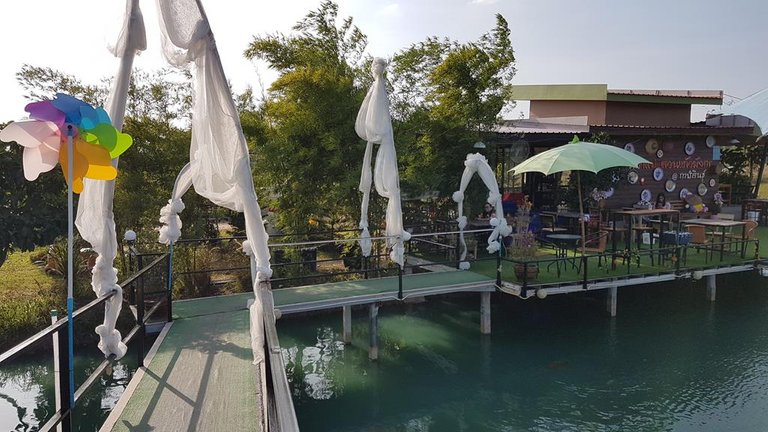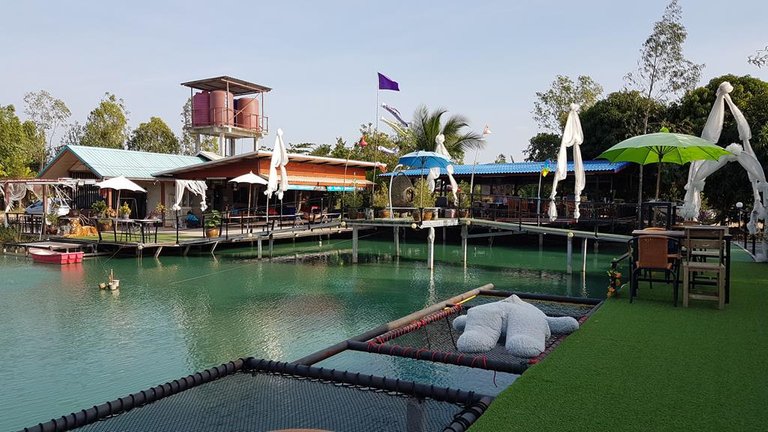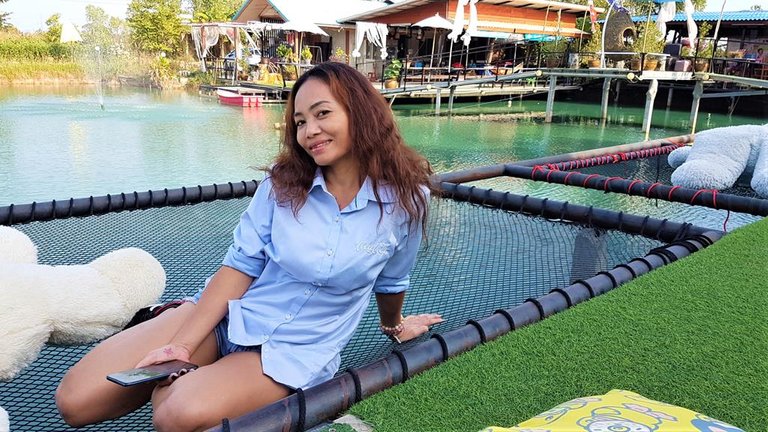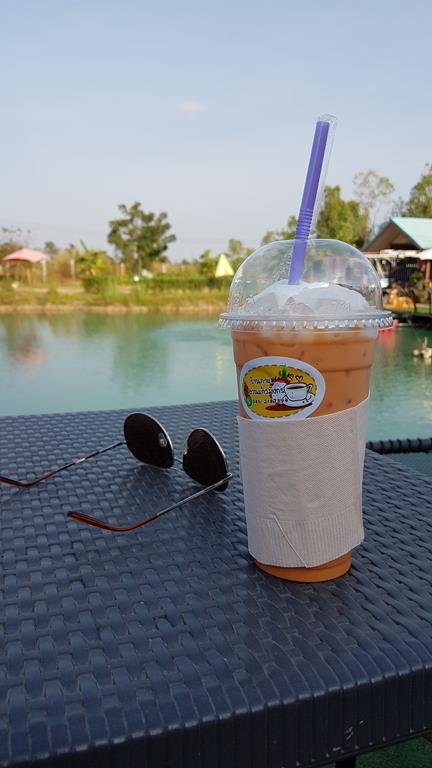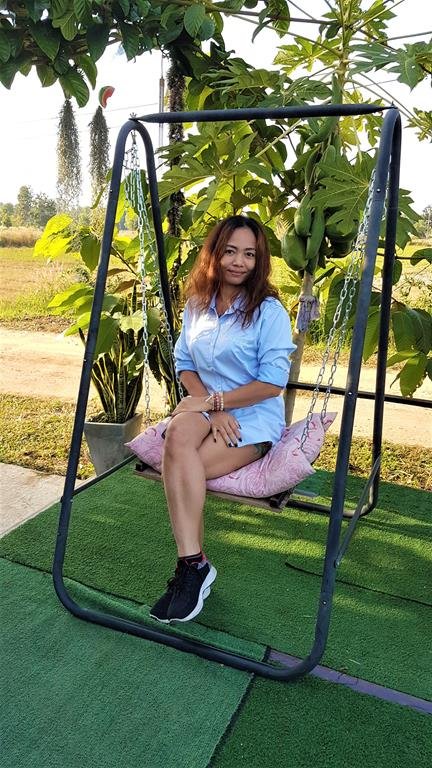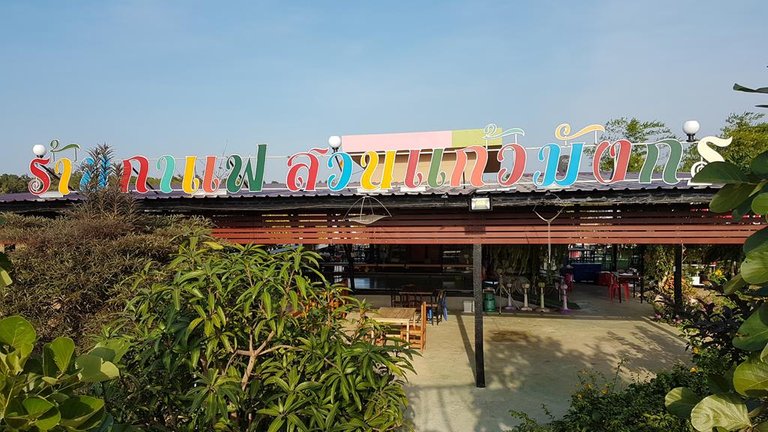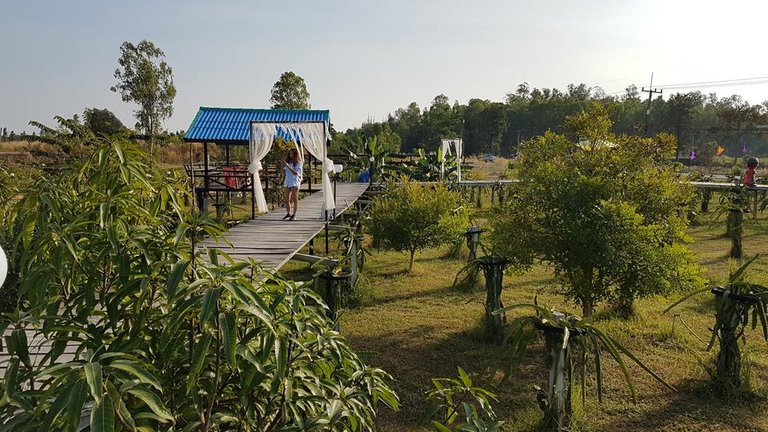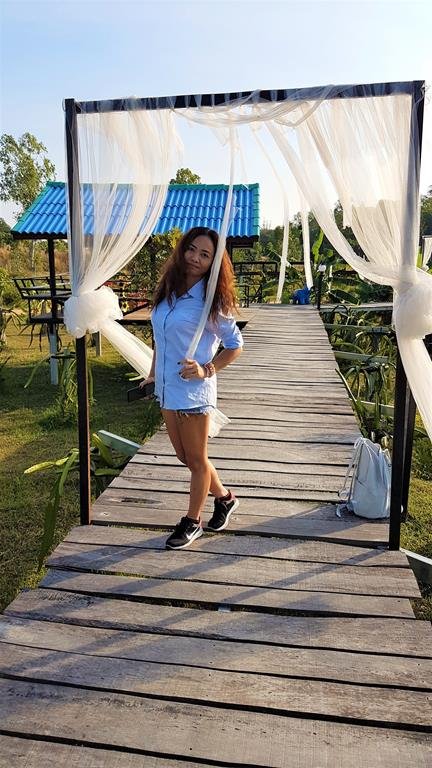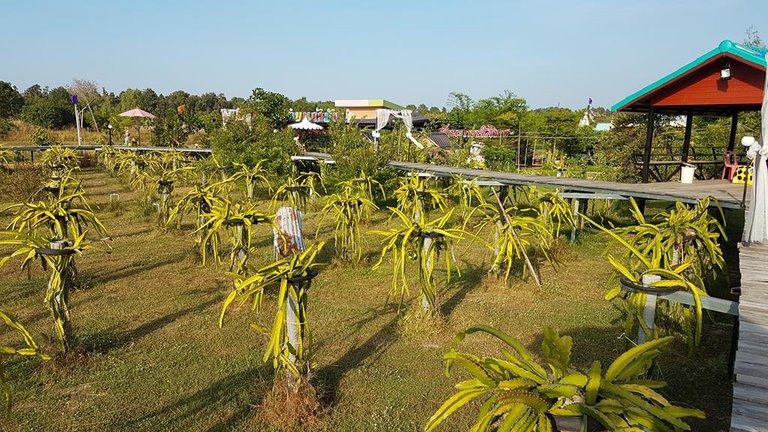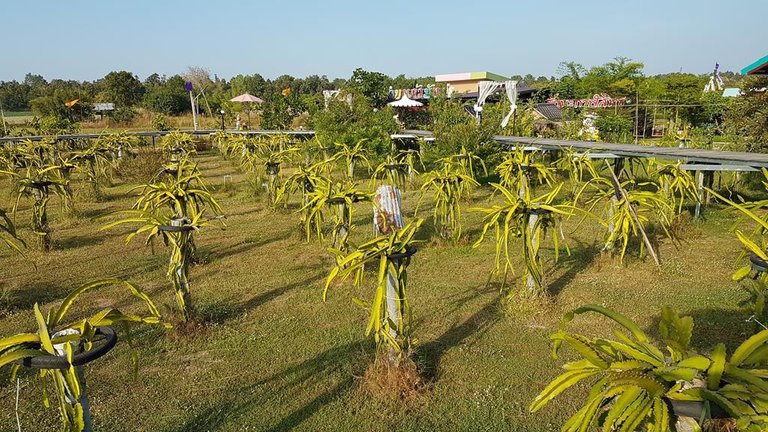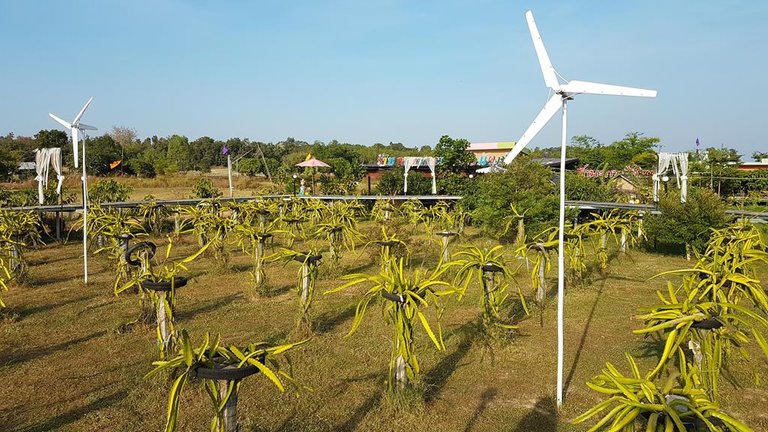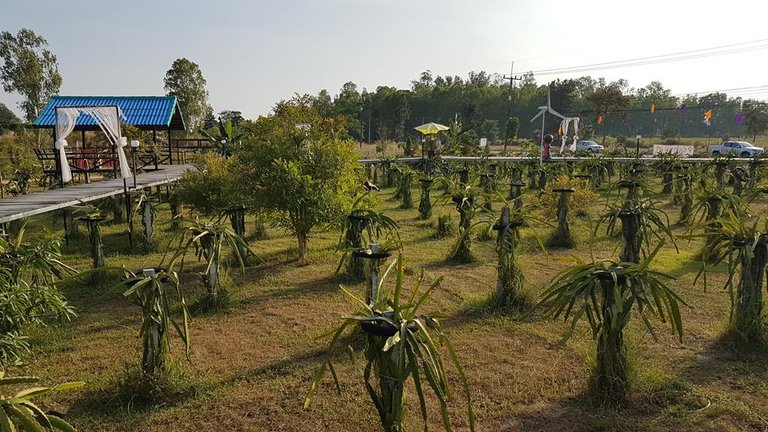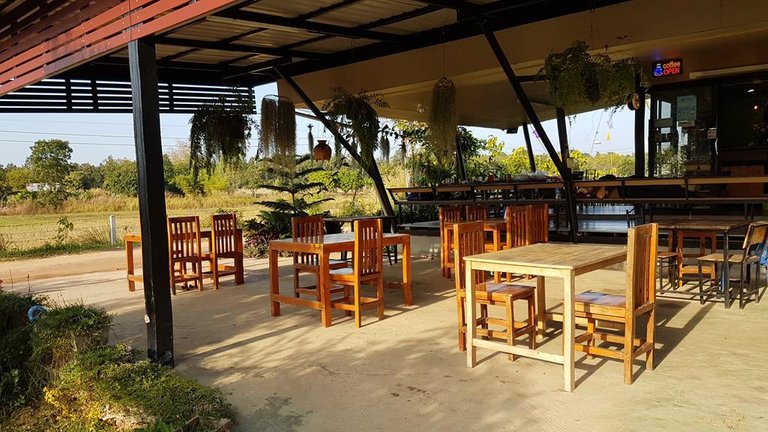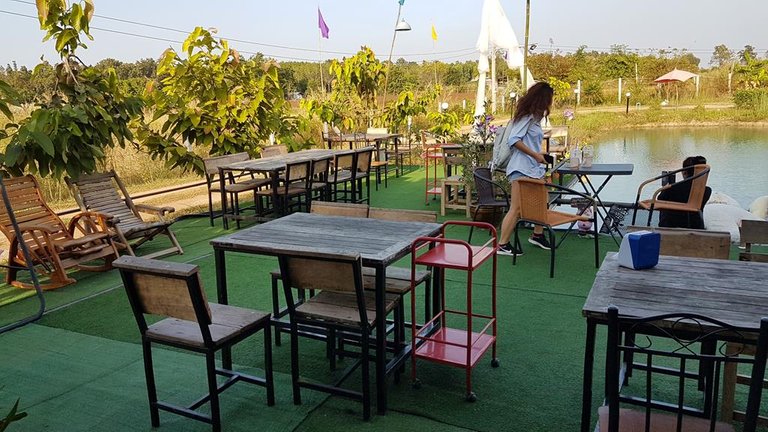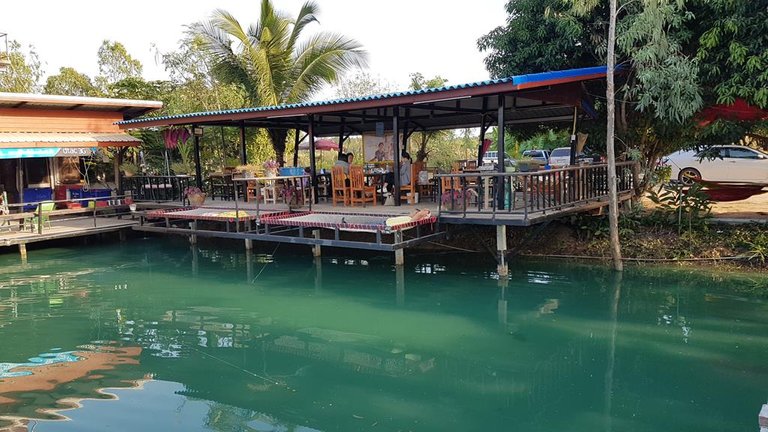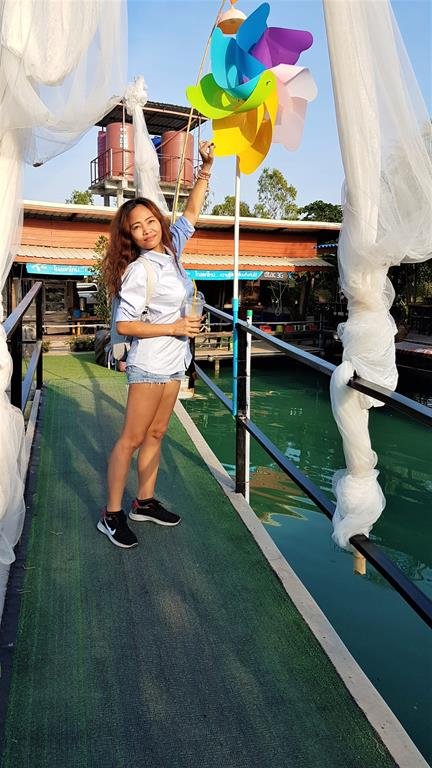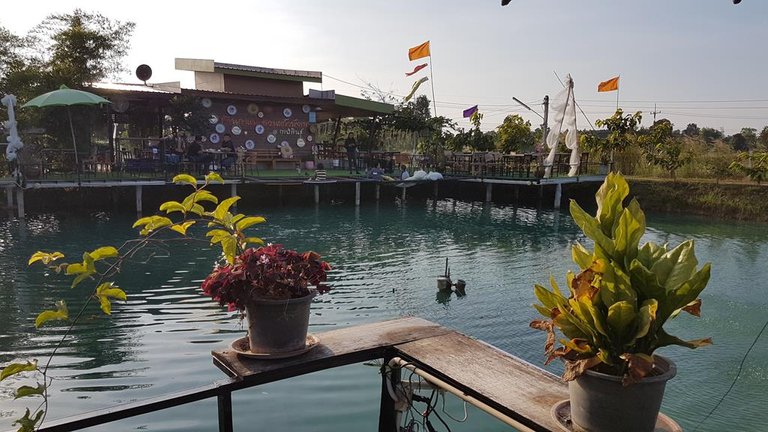 If you ever get the chance to get here, this map locator pin will help. You can also see their page here on Facebook.
Our next stop along the road was to the temple 'Wat Phutthawat Phu Sing', one of those striking temples high up on a hill.