Just now, I was out there surfing the Internet, and I decided to visit the HBO Max website. I wanted to see if there was any new and interesting content added to the platform, and if they have any cool content worth streaming, besides the newly arrived Wonder Woman 2 (which will be removed in a few weeks from now). But, instead of seeing any content on HBO, all I could see was an error message telling me "Can't connect - We're having issues connecting to HBO Max right now. Please try again."
Have you seen a similar message? It looks like this to me.


Can't connect to the HBO Max website. What is wrong? What is causing this error?
What is causing the can't connect error on HBO Max?
There might be several reasons for why you see the error message. First of all, it might actually be a temporary error with the website. But, most likely, that isn't the case. So, here are a few tips I have.
---
1. Is your Internet connection in order?
Did something suddenly happen to your Internet connection? If so, that might have caused this sudden error. However, this isn't likely to be the reason for the error.
---
2. Are you using a VPN or a proxy service?
When I received the error, I suddenly remembered that I was using the VPN services of IPVanish in the background. I had a feeling that this might be the reason for the error. As a result, I disconnected from the VPN service, and at once, I was able to load the website completely.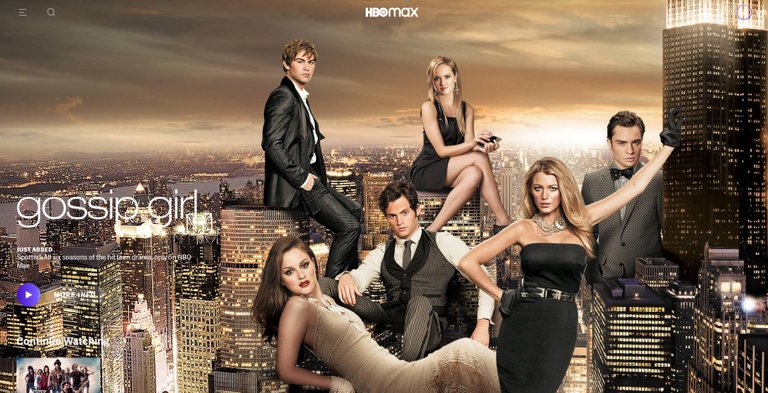 As I disconnected from the VPN service I was able to load the HBO Max website properly
That might be okay if you live in the United States. But, what if you were using a VPN to stream HBO Max outside the United States? If you disconnect, you will not be able to load the website at all. Well, the solution is to use a VPN that actually allows you to stream HBO Max abroad. I can currently recommend two different VPN providers for that purpose, NordVPN, and SurfsharkVPN. The latter is a bit cheaper, but they are both great, and they will also help you unblock streaming services such as PeacockTV, Netflix, CBS All Access, BBC, ITV, and more online.
Click the links to visit their websites and to get the seasonal discounts currently available.
It is crucial that you use a VPN that isn't blocked by HBO Max. So, you might have to cancel the subscription you have with the VPN you have been using (that caused the Can't connect error message to come in the first place), and to purchase a subscription with NordVPN or SurfsharkVPN instead).
3. Check if other people have similar trouble
You might also want to visit Twitter and see if other people are complaining about the similar error message. You will often see people using tags such as #hbomax and showing screenshots if this is a general error message currently experienced by many others.
Did you get rid of the error message?
I hope these instructions will help you get rid of the error message on HBO Max. If you still have trouble or need some help, please write a comment and I will do my best to help you! Have a wonderful day and enjoying streaming all your favorite content on HBO Max all across the world. If you need further help or want to see a detailed guide with instructions on how to stream HBO Max abroad, check the following article: https://www.ipaddressguide.org/how-can-i-watch-hbo-max-outside-the-usa-an-illustrated-guide/
Once again, good luck and please write a comment if you should need any more help!