World Pneumonia Day – November 12, 2022
International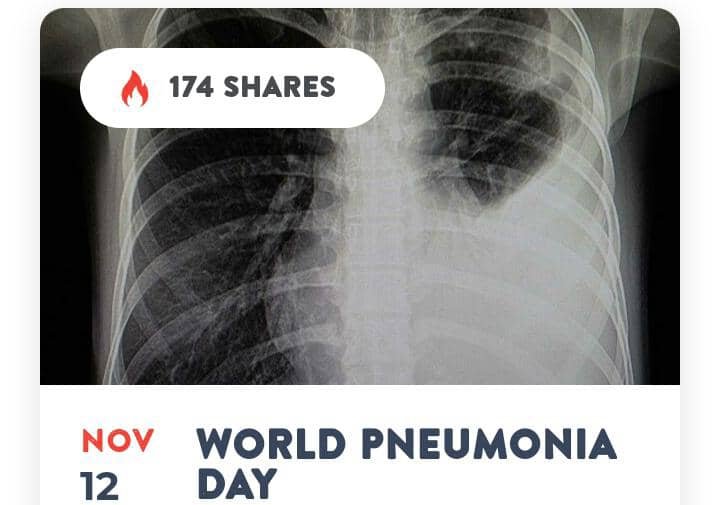 World Pneumonia Day is on November 12 and, like every year, it is dedicated to spread awareness among people to understand the need to stand together and demand action in the fight against this disease. Pneumonia is the world's biggest infectious killer of children and adults. On average, it alone kills more children than the combined mortality rate caused by AIDS, measles, and malaria. It is the lack of oxygen in the lungs that makes us realize how important oxygen is to our bodies — and makes lung health a priority world-wide. This World Pneumonia Day, we look forward to coming together to understand how crucial oxygen is for us and what can be done in our fight against pneumonia. Since respiratory ailments are quite prominent right now, this makes World Pneumonia Day even more relevant.
By:
Rtr. Onyewuchi Britney Oluebube.
Rotafuto Editorial and Entertainment Team .