Calgary is filled with parks, not the artificial type that require an army of gardeners and craftsman to build, but the natural type which are barely maintained. These are perfect places to walk, jog and get some fresh air.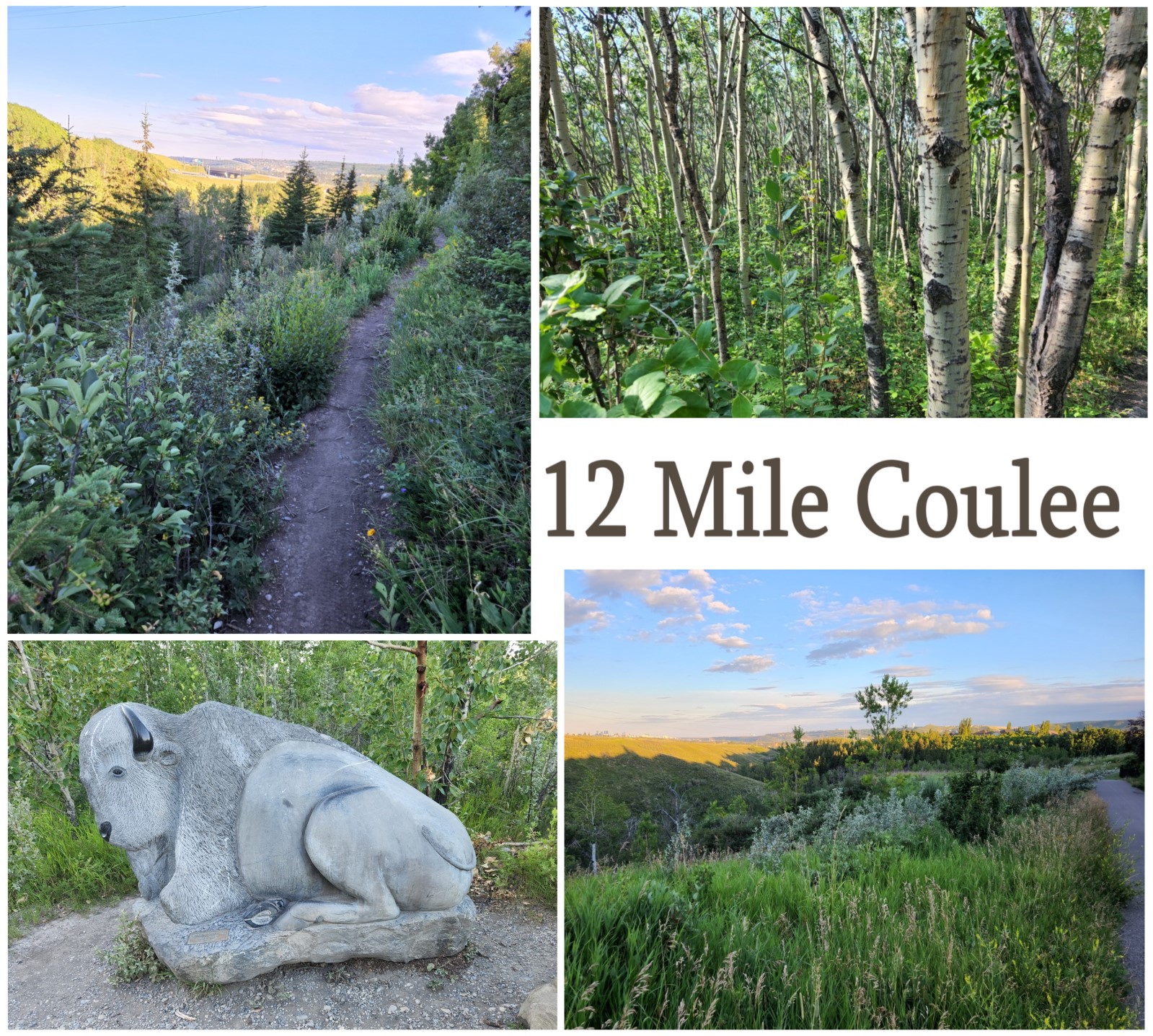 The 12 Mile Coulee is in North West Calgary on the way to the Rocky Mountains and Banff. It's a favourity place for locals to enjoy nature when they don't want to go too far from home. It is also accessible to tourists and public transportation via Tuscany Station (Not to be confused with the place in Italy :D) on the C-Train.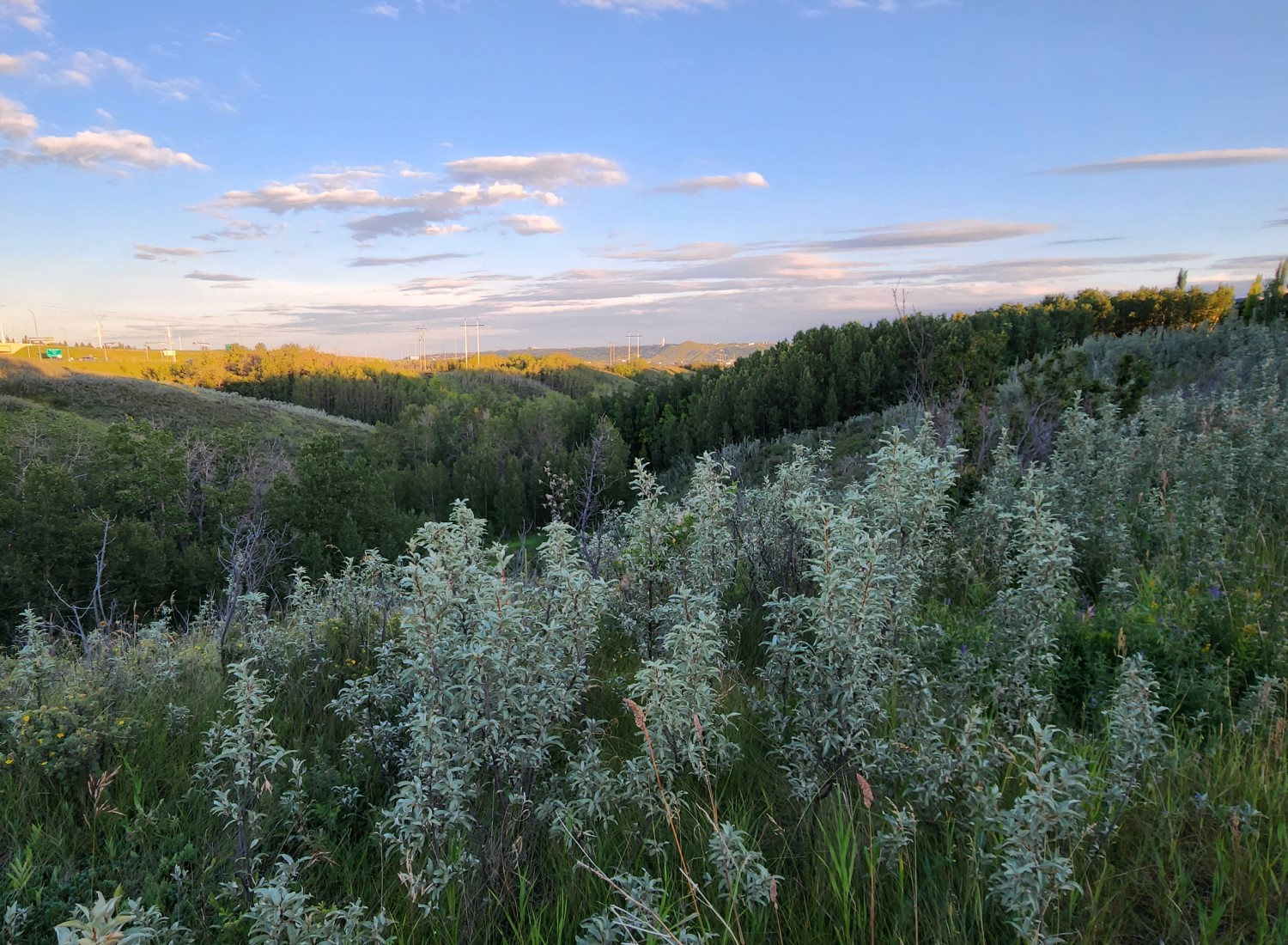 The Coulee is a valley that was created by erosion as water drained from the prairies into the Bow river valley. They don't build houses down there for obvious reasons and it's best kept to nature. There is a stream running through it that mostly dries up towards the end of the summer and wildlife uses it as a path to traverse the city.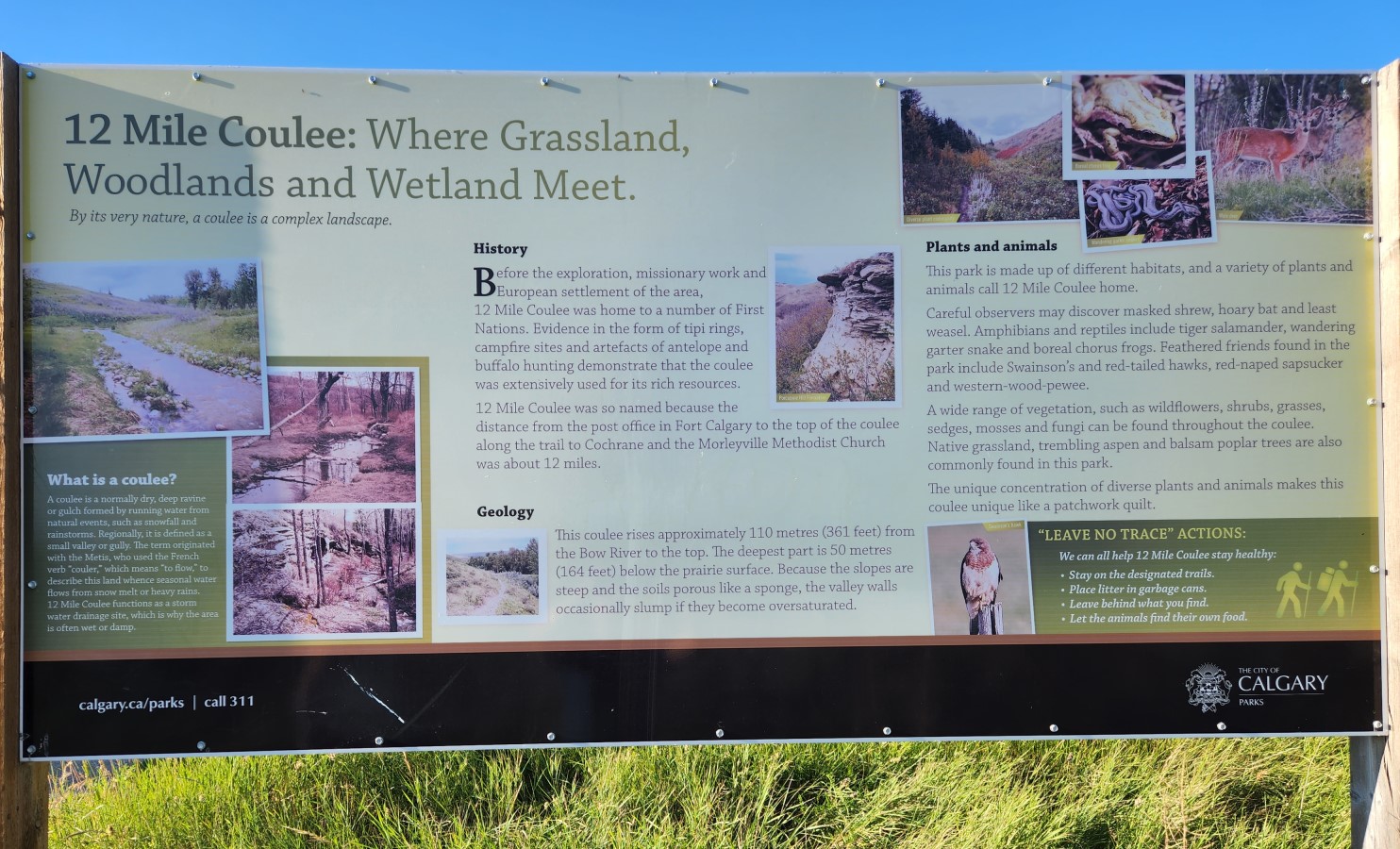 What is a Coulee?
A deep ravine or a gully. It's called the 12 mile Coulee because the top of it is on the old road from Calgary to Banff and was about 12 miles from Fort Calgary. The park itself isn't quite 12 miles from the top to the bottom, maybe if you walk back and forth across its entire length a few times which joggers and bikers often do, going up one side and down the other. There are numerous paths, some paved, others left to nature.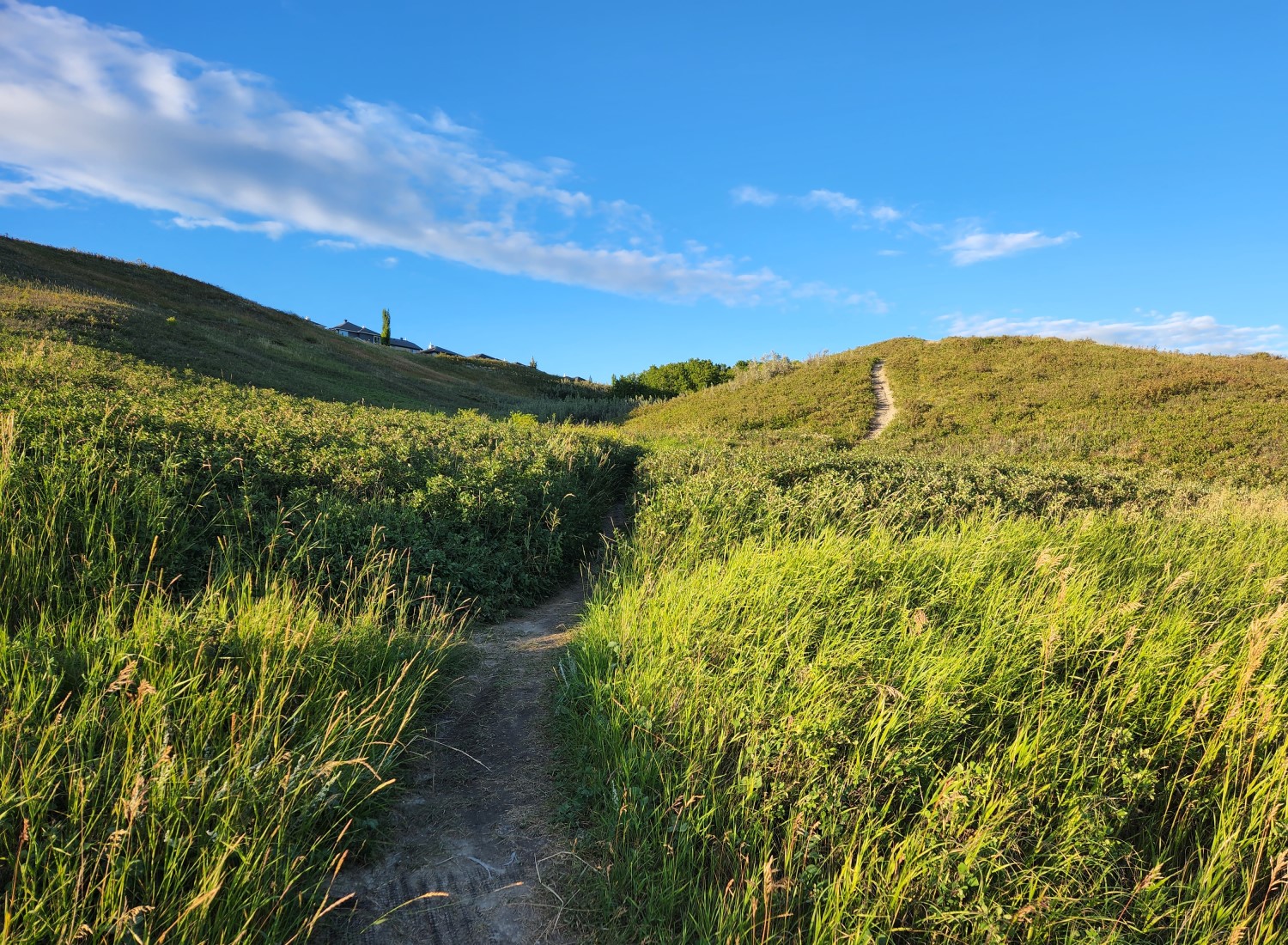 Houses and highways surround the Coulee, it really is a nice oasis. The hills make it a great place for exerise. There are also many birds, deer and the occasional moose or bear wandering through.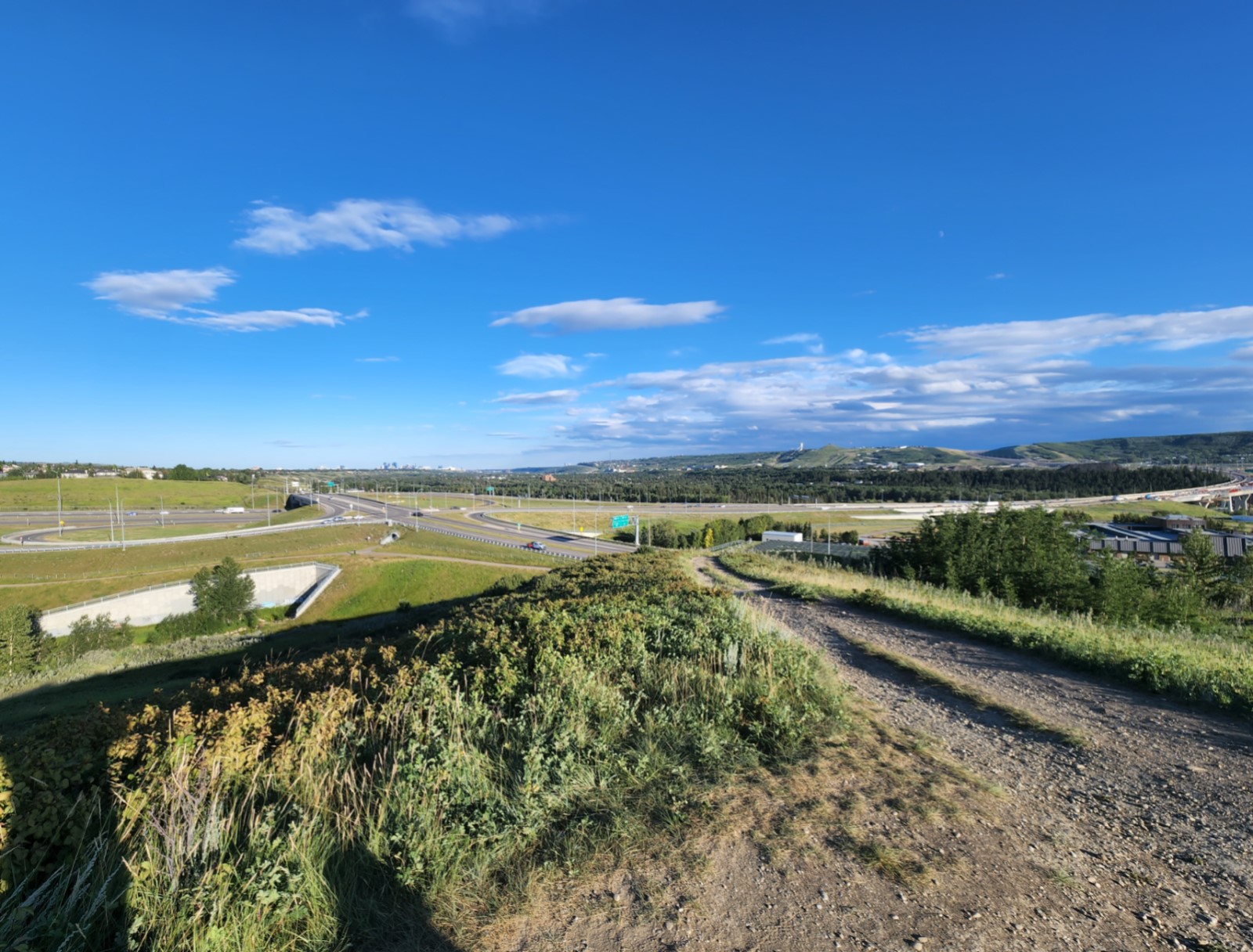 If you look carefully you can see downtown Calgary right above the highway interchange. Winsport where they hosted much of the 88 Calgary Olympics is just to the right of it. The pathways go beneath and over the highways here, Calgary has a surprisingly large network of interconnected bicycle paths, over 1000km.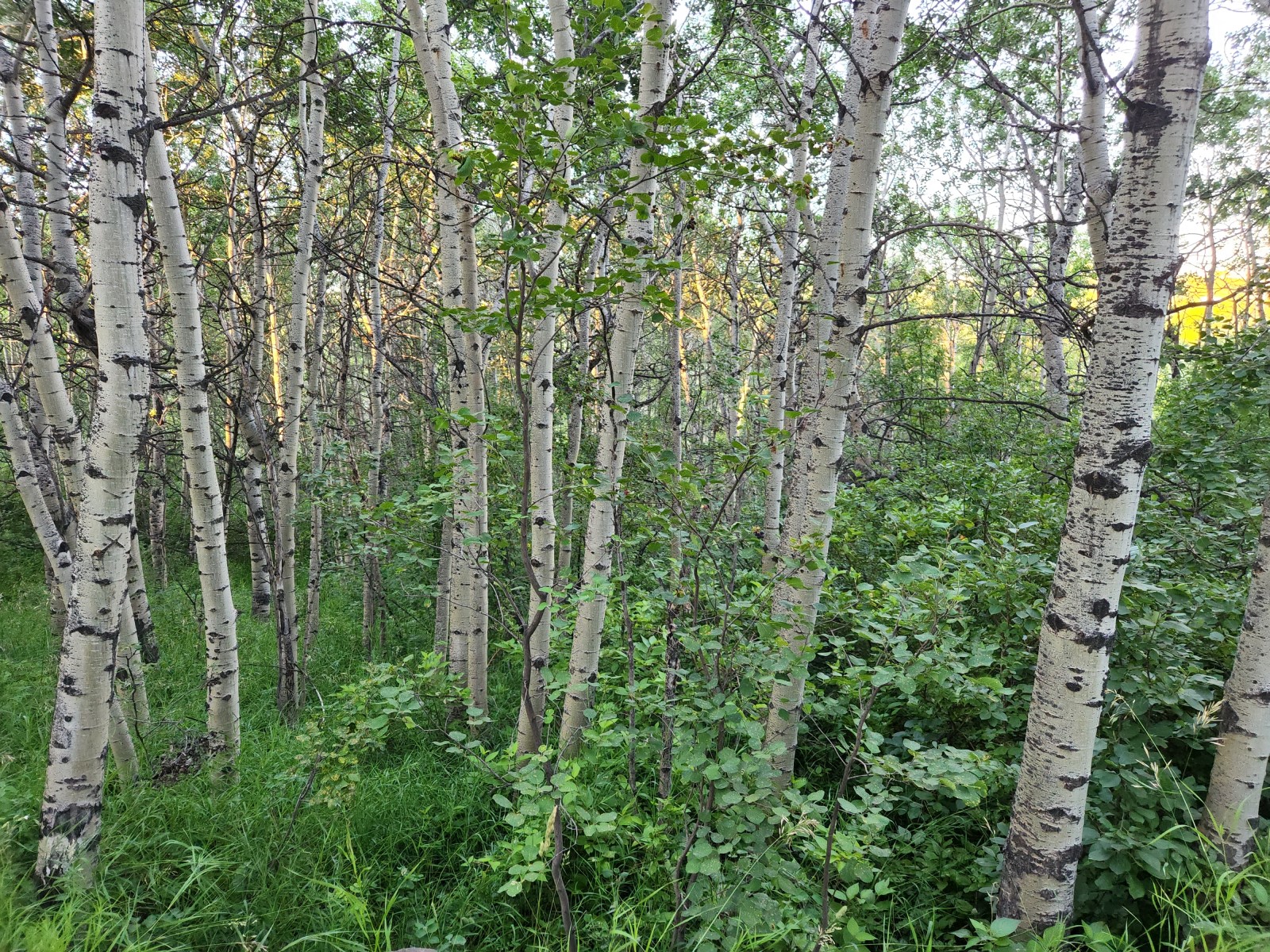 Trees of all sorts grow in the Coulee but it's mostly new growth. Calgary is where the Prairies meet the foothills of the Rockies and it's relatively dry and windswept. Most of the larger trees would have been cut down before anyone cared to preserve them but there are a few hiding down in the Coulee.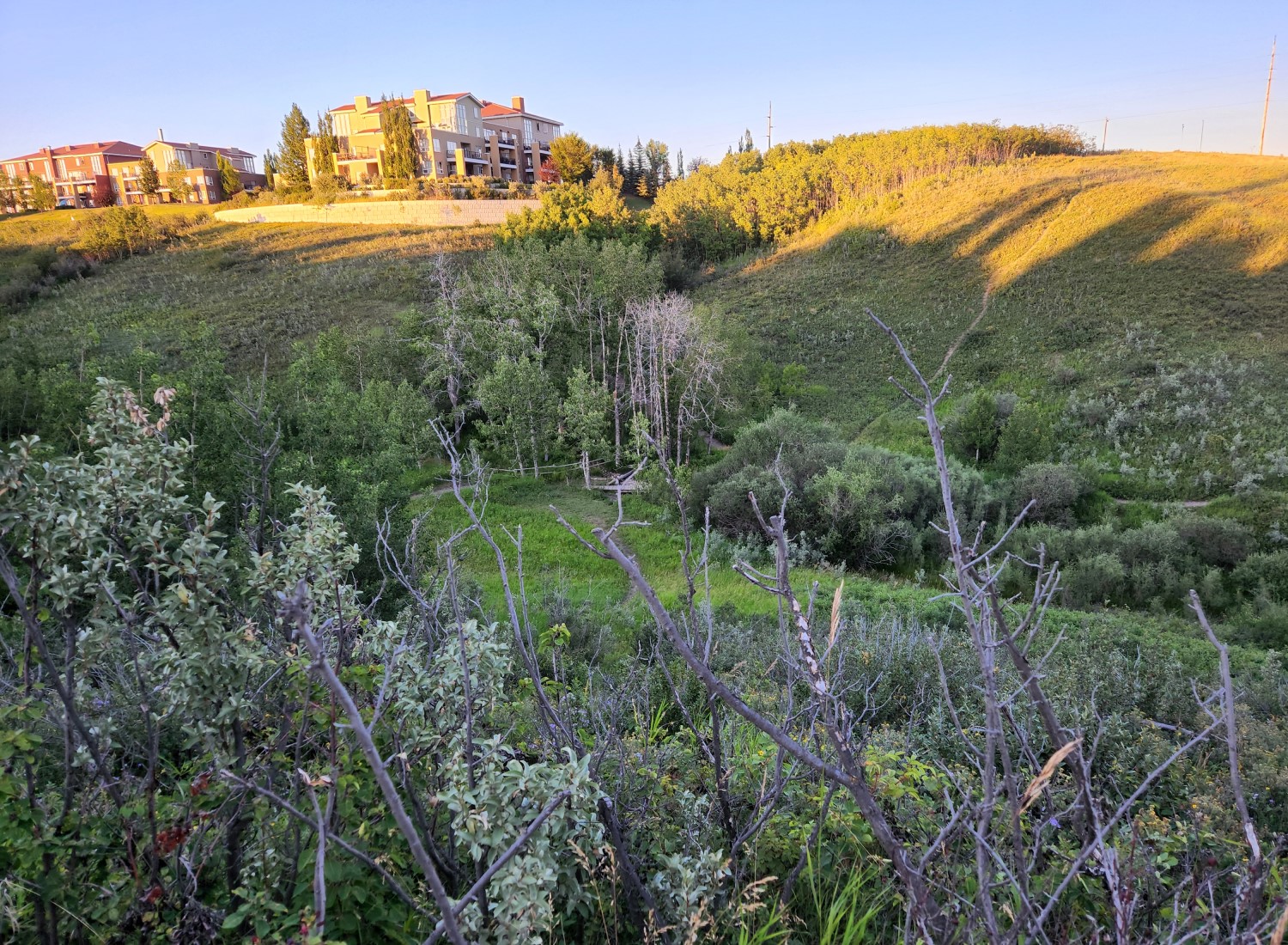 There are a few larger parks in Calgary itself and much more outside of the city. The rule is something around 30% of developments must be set aside for nature making the newer communities lovely places to live and visit. Before you complain about urban sprawl, this would have been cattle pastures, gas fields and wheat farms. They didn't cut down old growth forests or fill in wetlands to build these houses, those tend to be the areas left to nature.
All photos taken on Samsung A70 and S22, unedited except for cropping