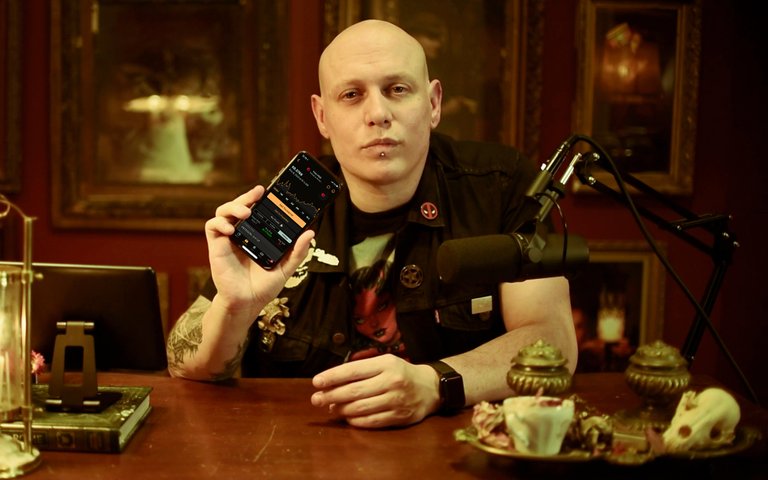 Good day, @hiveblock and @threespeaks, and I do mean good day. It's 1:30p.m. I'm prepping for a quaratine/distance shoot with Minneapolis burlesque performer, Joy Coy. Last night, I had an interview on a podcast with an Australian photography magazine. It started a bit late, ran a little long, and by the time it was over, I'd missed the window to blog. I had all the camera equipment set up, and I decided to shoot a Hive VLOG, just talking about the current state of the union, and how it's all affecting me personally.
The name if the game, and the theme of this video is investing in yourself, and by proxy, Hive. That doesn't mean buying up a bunch of Hive tokens if you're unable […but always a good idea if you are]. One of the beautiful things about this place is that we can earn through sweat equity, posting and publishing meaningful content. It's tough to find it, and in this video I'll talk about inspirational pillars of the Hive community that make me want to do better. Turn your content output in in to value of Hive, and elevate your position on the blockchain.
Just another stream of consciousness VLOG, here. Nothing extremely profound, but all part of the exercise in keeping myself in front of the camera and continuing to engage with the community. I'm really optimistic and bullish on Hive's future. I'm utilizing this time during quarantine fo manifest the changes I want to see in my life and career. I'm hoping many of you are able to the same. It's a time of self reflection; an intervention, in some ways. I'm grateful to have a place I can share these thoughts. Thanks for watching!
---
▶️ 3Speak