Dead by Daylight offers the unique experience of facing off against Iconic killers from past movies of the last 30+ years. You and three friends are trapped, defenseless in a nightmarish situation which begs the question. Would you survive a horror flick?
---
From the moment you arrive the odds are stacked against you. The killer is faster than you, can teleport through walls, place you inside his dreams and much more. Using your wits and cunningness. Your goal is to perform a series of tasks together and elude capture for your escape. On the surface Dead by Daylight is a fun experience offering the same spine tingling suspense and jump scares reminiscent of the classic horror genre. As you delve deeper into the game you discover a rich sub culture of skill based competitive players some of who only play Dead by Daylight. Either playing for fun or looking for something more challenging, Dead by Daylight has something for you. Did I mention you can be the killer?
---

Links to my content!





PC Specifications :
I7 3770
Nvidia 1660 Super OC 6GB
Running on Ultra settings 1080P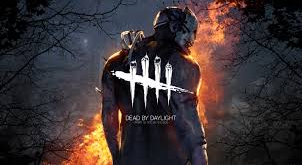 The Brave browser is a fast, private and secure web browser for PC, Mac and mobile. Download now to enjoy a faster ad-free browsing experience that saves data and battery life by blocking tracking software. https://brave.com/?ref=mel836

▶️ 3Speak