Greetings friends of #fascinatinginsects, on this great day I want to show you the images I managed to capture of this cute insect, I visualized him in the gardens and immediately reached for my cell phone to take some pictures for you all. I noticed that his behavior is very peaceful and I quickly got in touch with him, I found him very friendly and charming.
He is a "Praying Mantis" or "Mantis" is an insect belonging to the family Mantidae. This species is distributed in most of our world geography (Eurasia and Africa). Its average size is approximately 6 to 7 centimeters, it also has a long thorax, two antennae and two long eyes, its head has the ability to rotate 180 degrees, its front legs have spines to hold its prey and not let it escape.
These insects are usually always alone. In their mating season, when there are several males, they fight for the female and when they manage to mate with her, they are eaten immediately. Generally the females are larger than the males. There are brown and green praying mantises, they reach one year of life, molt 6 times and are not poisonous to humans.
Saludos amigos de #fascinatinginsects, en este gran día quiero mostrarles las imágenes que logré capturar de este lindo insecto, lo visualicé en los jardines e inmediatamente busqué mi celular para tomar algunas fotos para todos ustedes. Noté que su comportamiento es muy pacífico y rápidamente me puse en contacto con él, lo encontré muy amigable y encantador.

Es una "Mantis religiosa" o "Mantis" es un insecto perteneciente a la familia Mantidae. Esta especie se distribuye en la mayor parte de nuestra geografía mundial (Eurasia y África). Su tamaño medio es de aproximadamente 6 a 7 centímetros, además tiene un tórax largo, dos antenas y dos ojos largos, su cabeza tiene la capacidad de girar 180 grados, sus patas delanteras tienen espinas para sujetar a su presa y no dejarla escapar.

Estos insectos suelen estar siempre solos. En su época de apareamiento, cuando hay varios machos, luchan por la hembra y cuando consiguen aparearse con ella, son comidos inmediatamente. Generalmente las hembras son más grandes que los machos. Existen mantis religiosas marrones y verdes, alcanzan un año de vida, mudan 6 veces y no son venenosas para los humanos.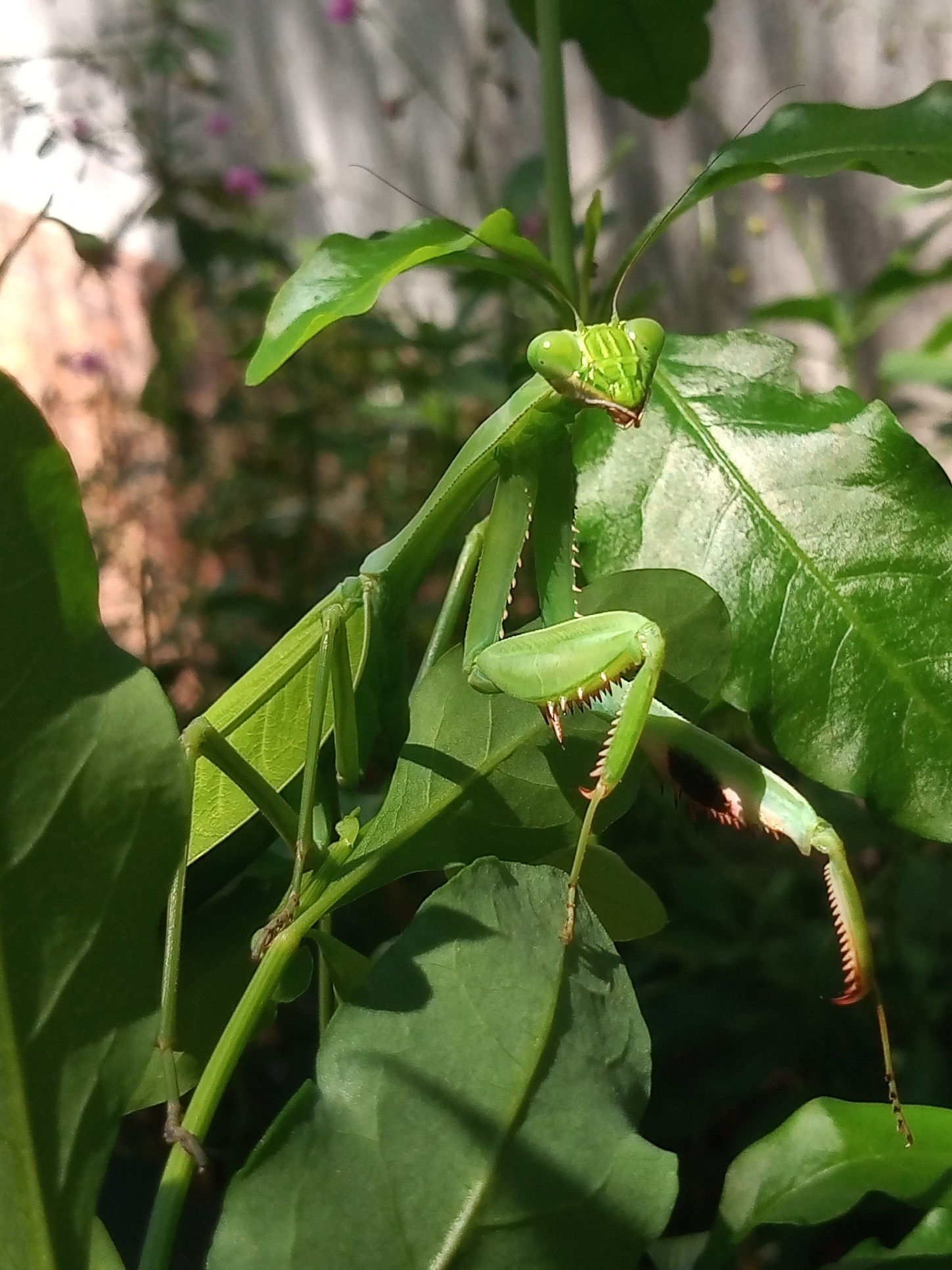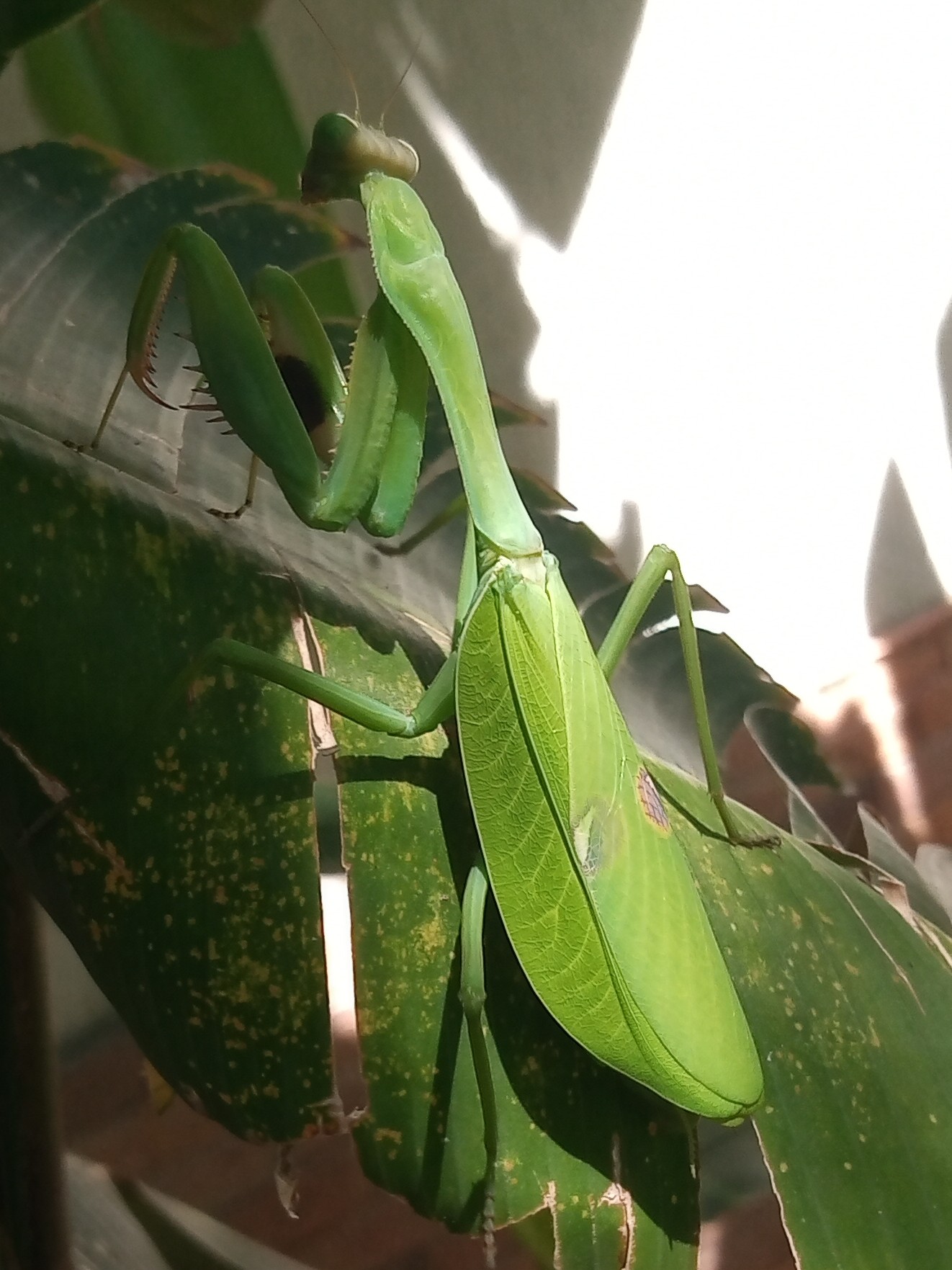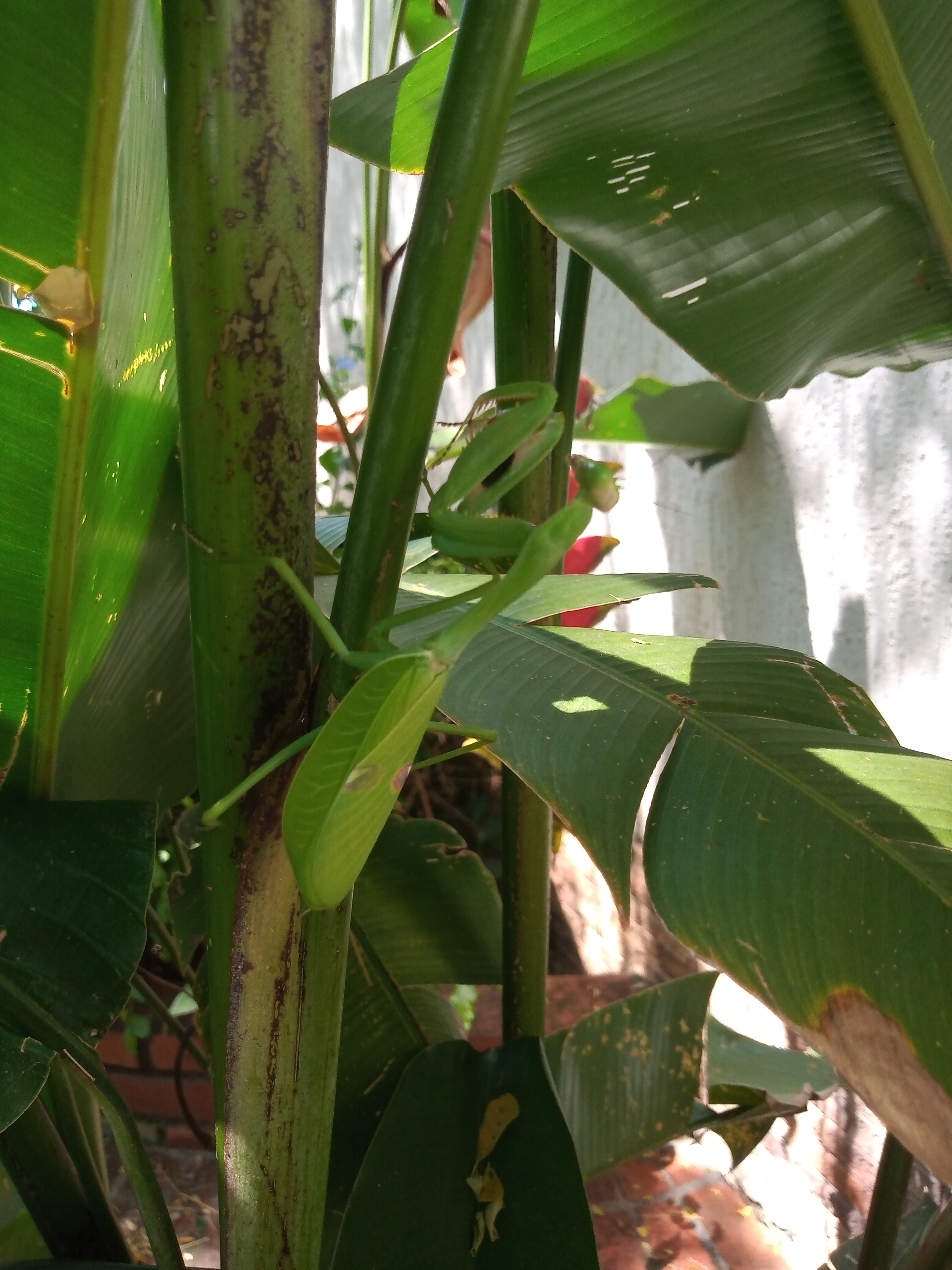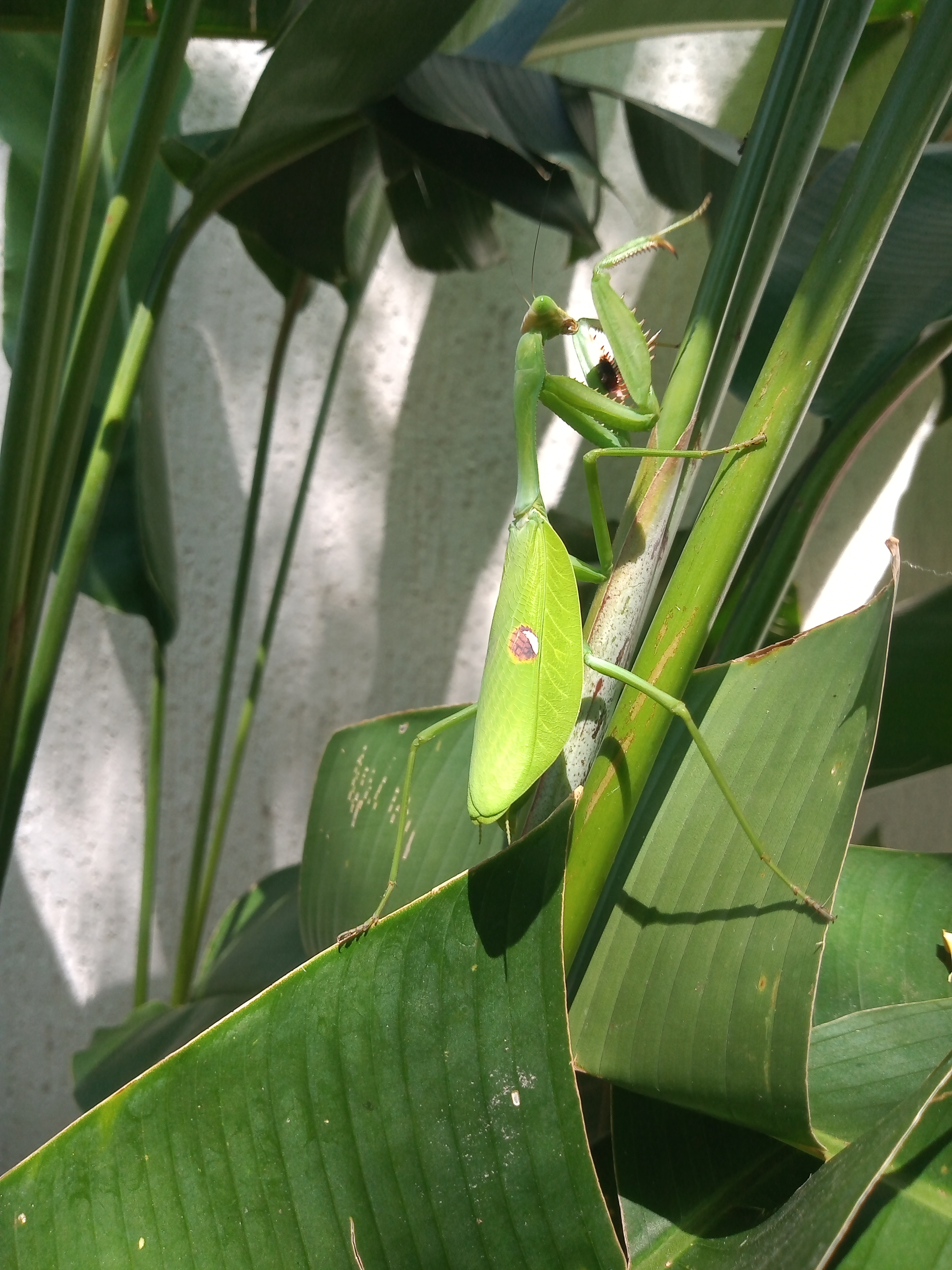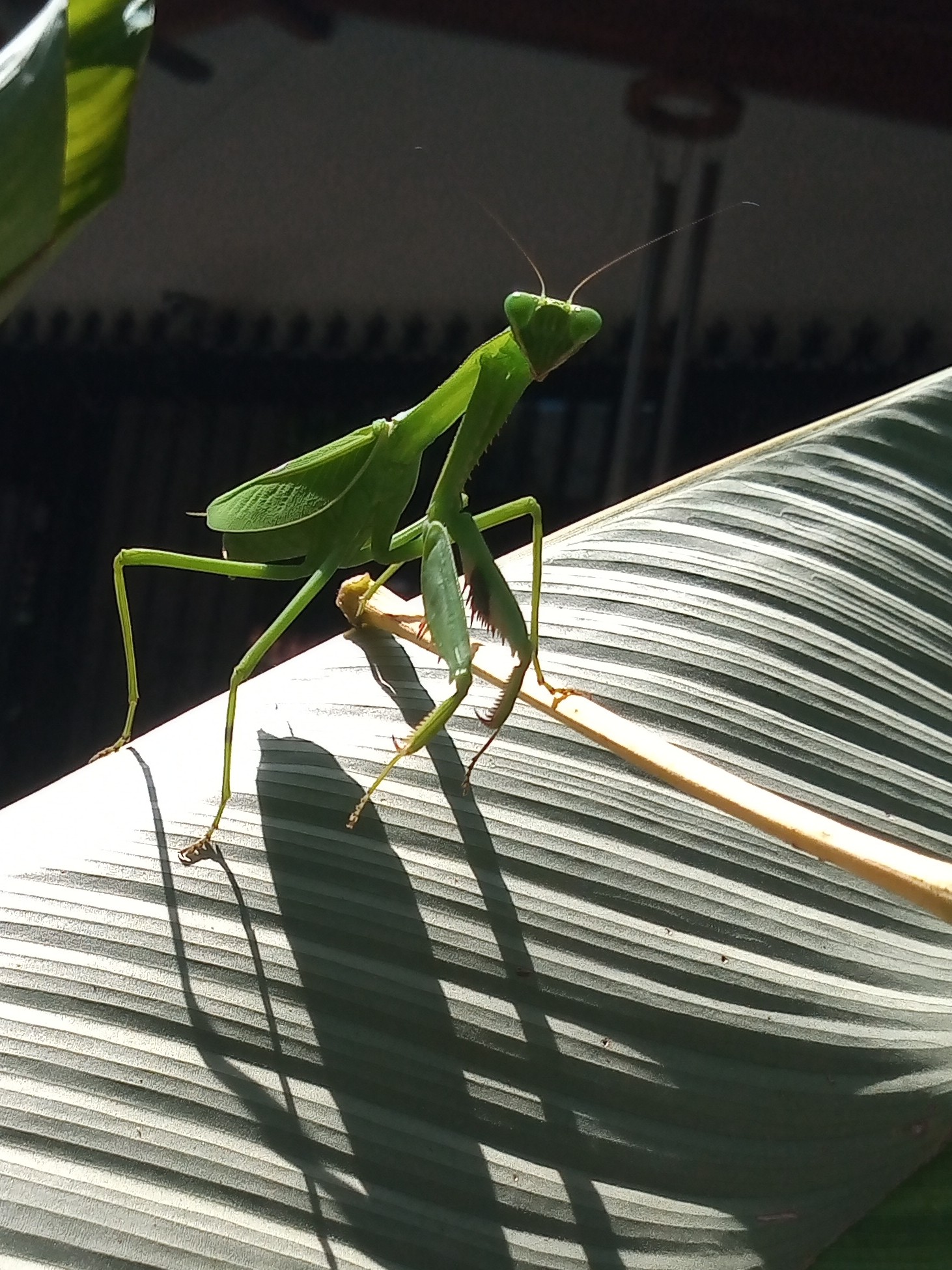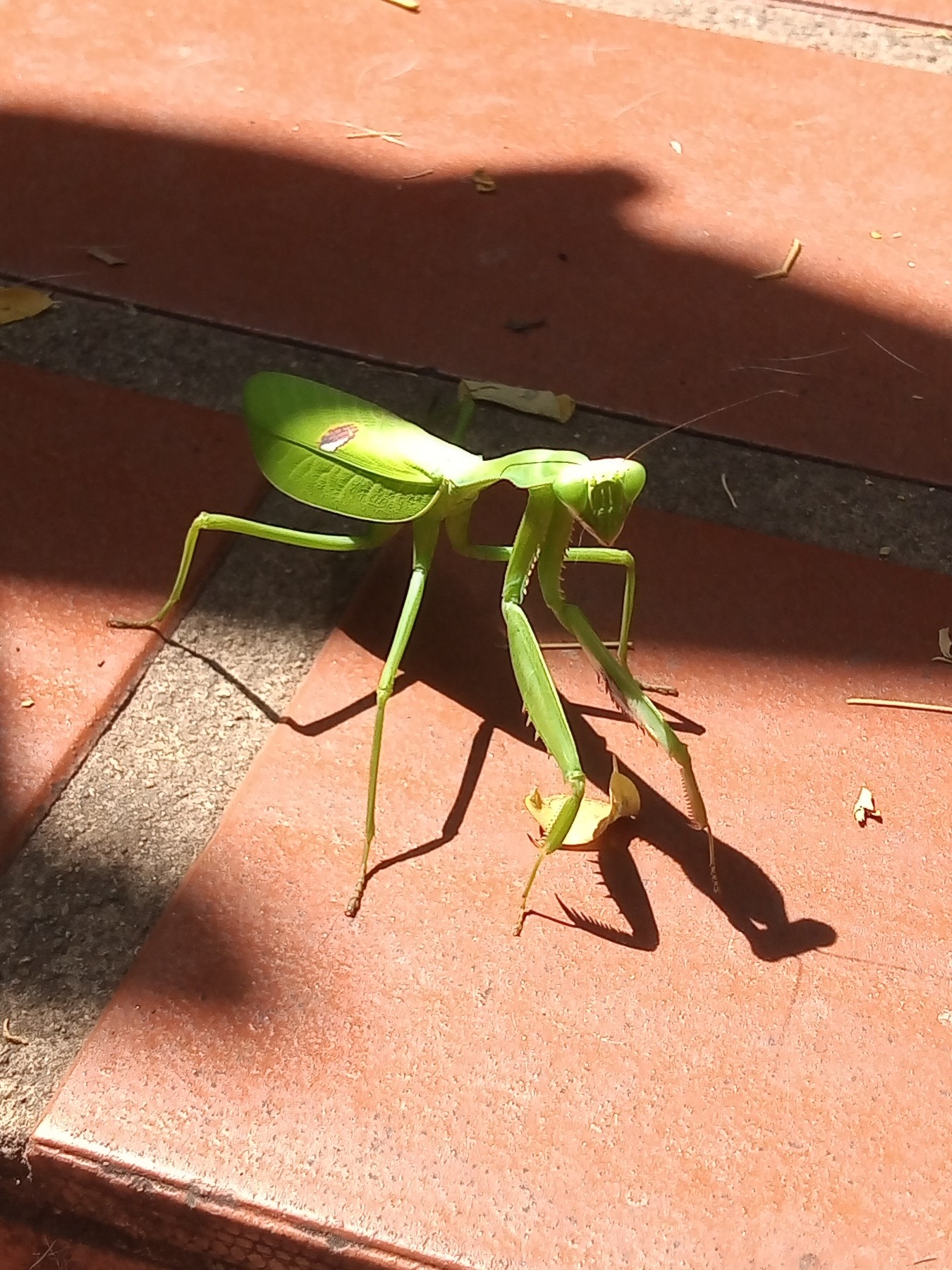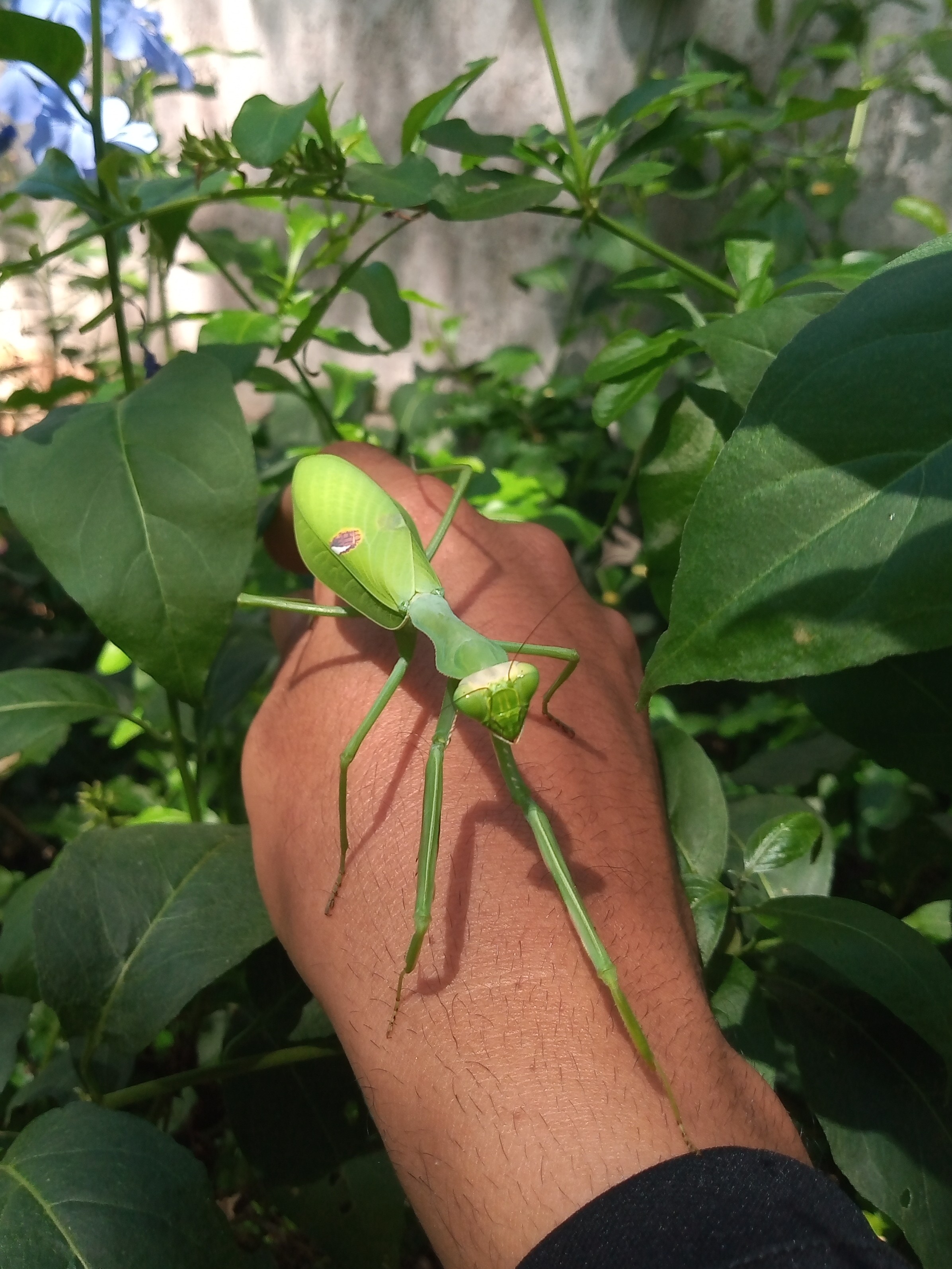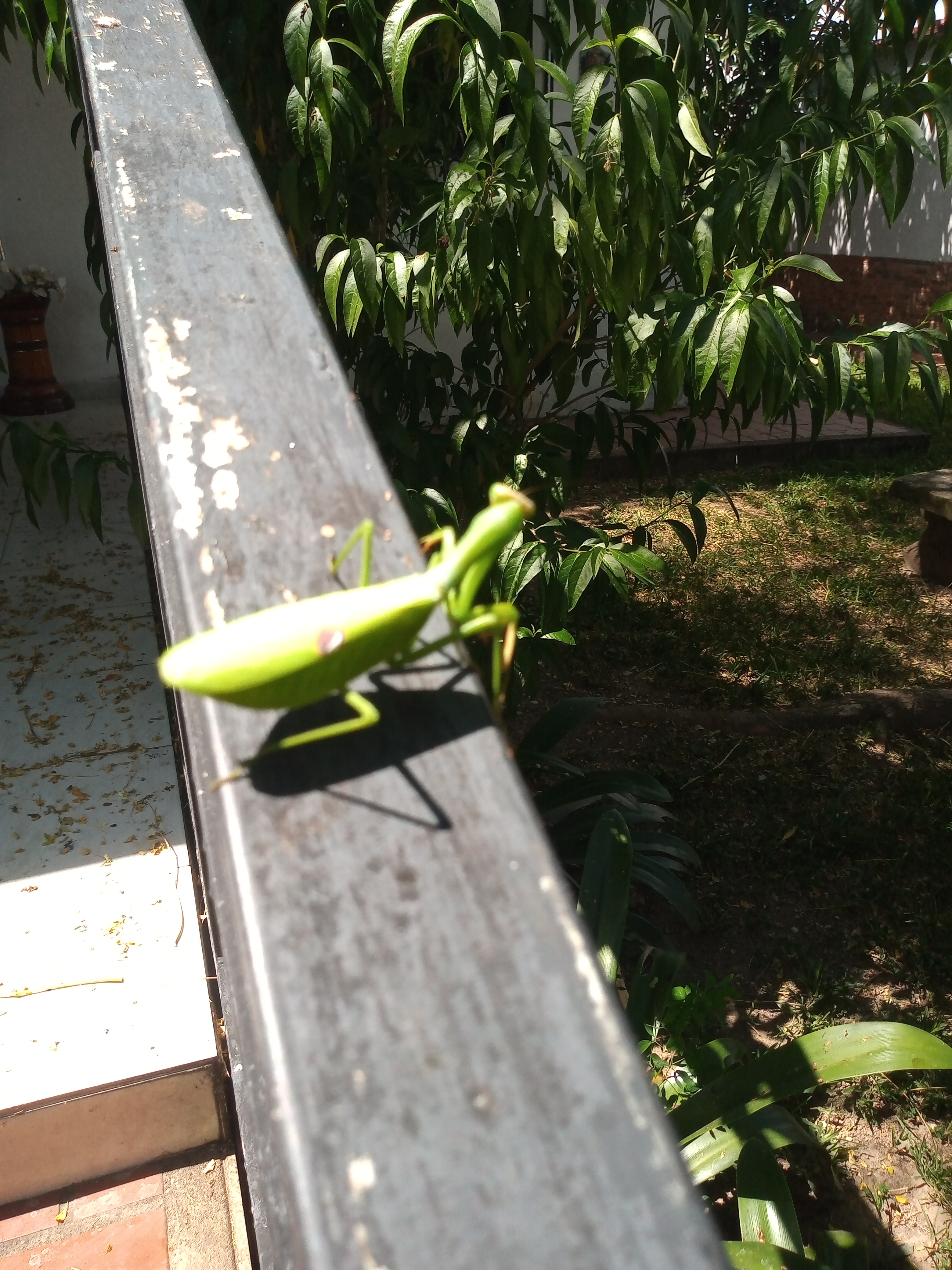 They have a peculiar way of dancing, it consists of swaying and distracting their prey, it has its two front legs raised in such a way that makes it look as if it were praying, when its prey is distracted this "Praying Mantis" attacks quickly holding its prey to then feed immediately.
The world, our nature always gives us warm and beautiful moments with all its surroundings.
Tienen una peculiar forma de bailar, consiste en balancearse y distraer a su presa, tiene sus dos patas delanteras levantadas de tal forma que hace que parezca que está rezando, cuando su presa está distraída esta "Mantis religiosa" ataca rápidamente sujetando a su presa para luego alimentarse inmediatamente.

El mundo, nuestra naturaleza siempre nos regala momentos cálidos y hermosos con todo su entorno.
INFOMATION/INFORMACIÓN
| Camera/Cámara | Motorola E6 Plus |
| --- | --- |
| Localitation/Localización | Aragua-Venezuela |
| Photographer/Fotógrafo | Estebandido |