Hello friends insect lovers,
I am going to share with you some pictures I took yesterday while I was in a place waiting in line to get gas. I was standing near a tree when I spotted this caterpillar that was crossing a trunk. It caught my attention, it is an unusual and very brightly colored bug, covered with lots of little hairs. I don't know its toxicity but its appearance makes me assume that they are dangerous, so I was very careful when approaching it, even so I tried to take macro photographs that would show more details of this species of bug.
Hola amigos amantes de los insectos,
Les voy a compartir unas fotografías que tomé el día de ayer mientras estaba en un sitio haciendo la cola para surtir gasolina. Estaba parado cerca de un árbol cuando pude divisar esta oruga que estaba atravesando un tronco. Me llamó mucho la atención, es un bicho poco común y de colores muy llamativos, cubierto de muchos pelitos. Desconozco su toxicidad pero su apariencia me hace suponer que son peligrosos, por lo que tuve mucho cuidado al acercarme a él, aun así procuré tomar fotografías macro que mostraran más detalles de esta especie de bicho.
---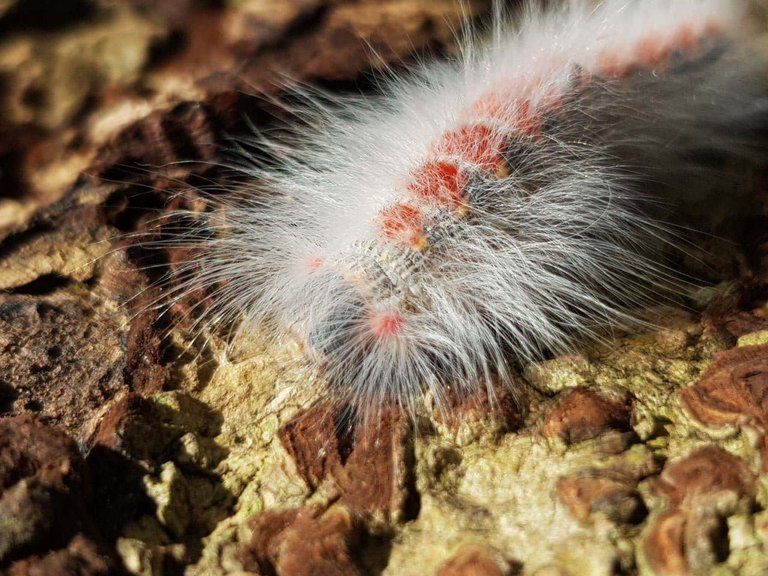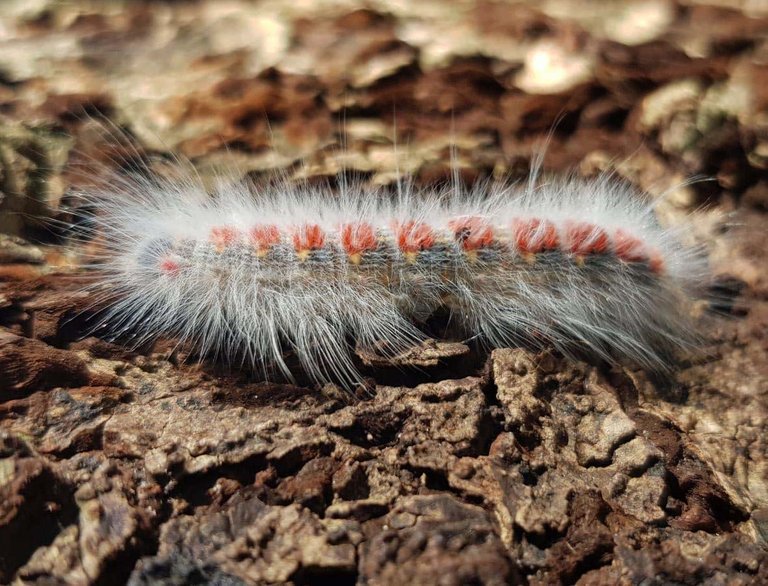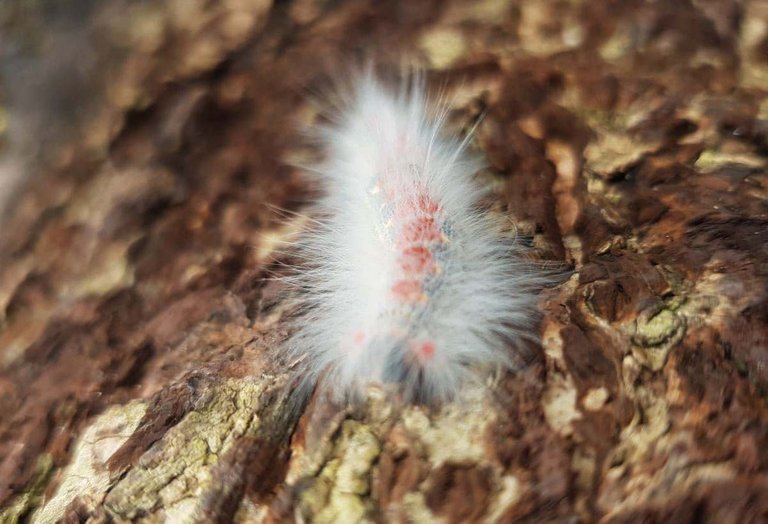 ---
I am not very sure but I think that these caterpillars or larvae, or simple bugs that I do not know what to call, are the ones that give rise to some butterflies that are here in my area whose fluff causes a lot of burning on the skin. Currently these butterflies have become a plague that the health authorities are trying to combat because of the damage they are causing to people. According to what I have read in the regional newspapers, from time to time these bugs come to the city because their natural predator migrates to other places at this time, allowing them to reproduce freely.
No estoy muy seguro pero creo que estas orugas o larvas, o simples bichos que no se como llamar, son los que dan origen a unas mariposas que hay aquí en mi zona cuya pelusa causa mucho ardor en la piel. Actualmente estas mariposas se han convertido en una plaga que las autoridades sanitarias están intentando combatir por los daños que están causando en las personas. Según he leído en la prensa regional, cada cierto tiempo estos bichos llegan hasta la ciudad porque su depredador natural migra a otros lugares en esta época, permitiendo así su libre reproducción.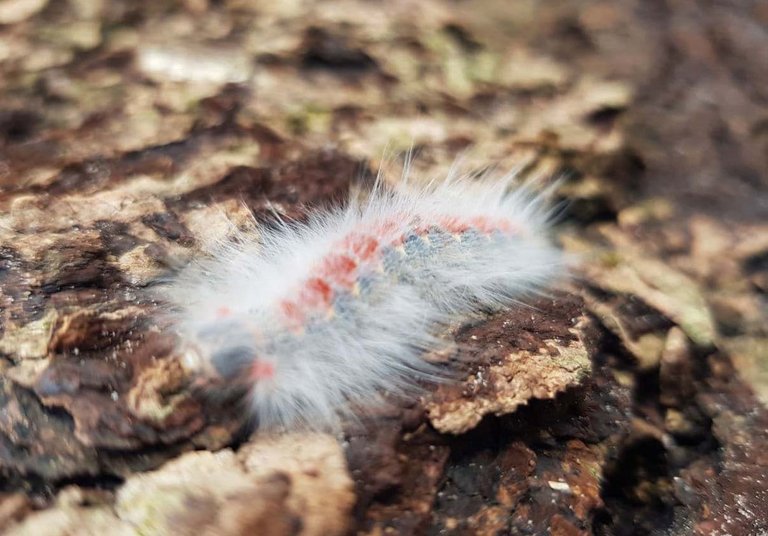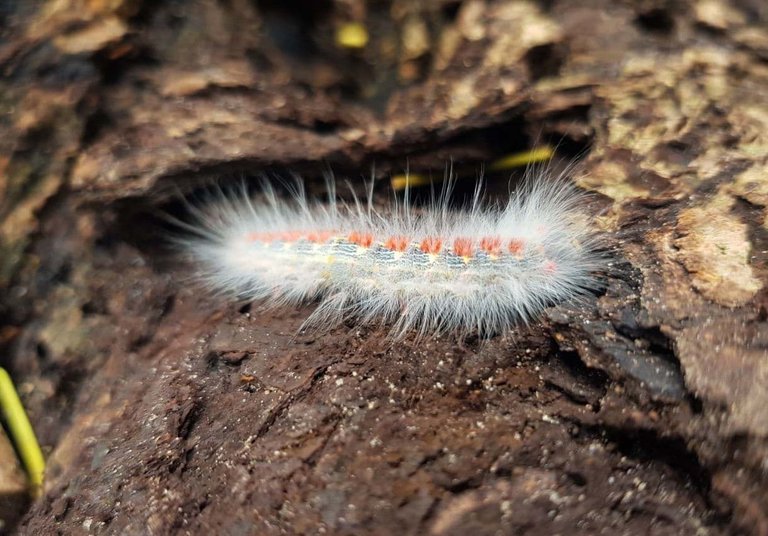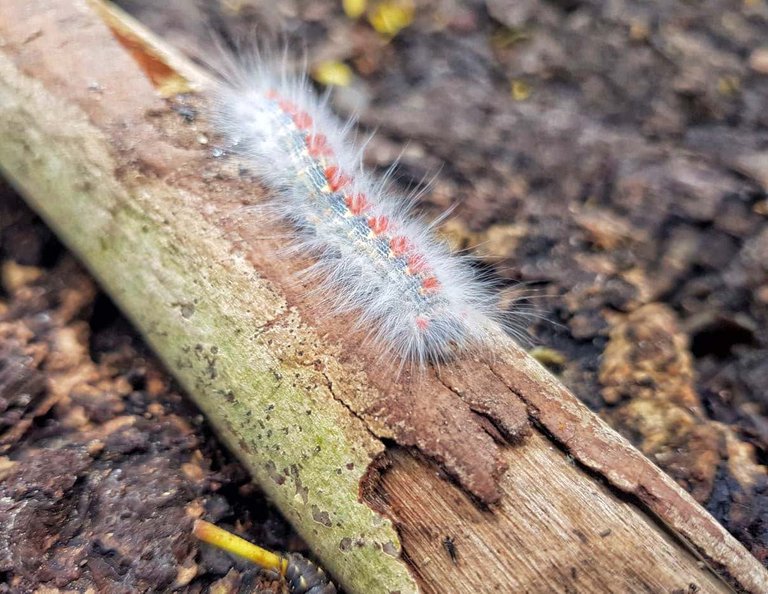 ---
All photographs in this post were taken by me with a Samsung S9 phone.
Todas las fotografías de esta publicación fueron tomadas por mi, con un teléfono Samsung S9.
---