First i would like to introduce myself! I'm Jeremy and I live in North Carolina, USA. I joined hive about a year ago but never posted much, or anything if i remember correctly! This was due to my house flooding and needing to dedicate all of my time to rebuilding it (I am almost finished and will be sharing that in a post in my blog soon). Luckily i have all the skills to do all the work myself because i am self employed and remodel homes for a living. So i go to work during the day to pay the bills and come home and work some more! It's been very exhausting but the finish line is very close. When life gives you lemons, build a lemonade stand! 😝

Well enough about me, here is the picture i came to share today. I was moving a pile of debris in my yard and out crawled this momma wolf spider carrying her babies on her back! I had to chase her around the yard for a bit to get a good close up and this is what i settled on keeping…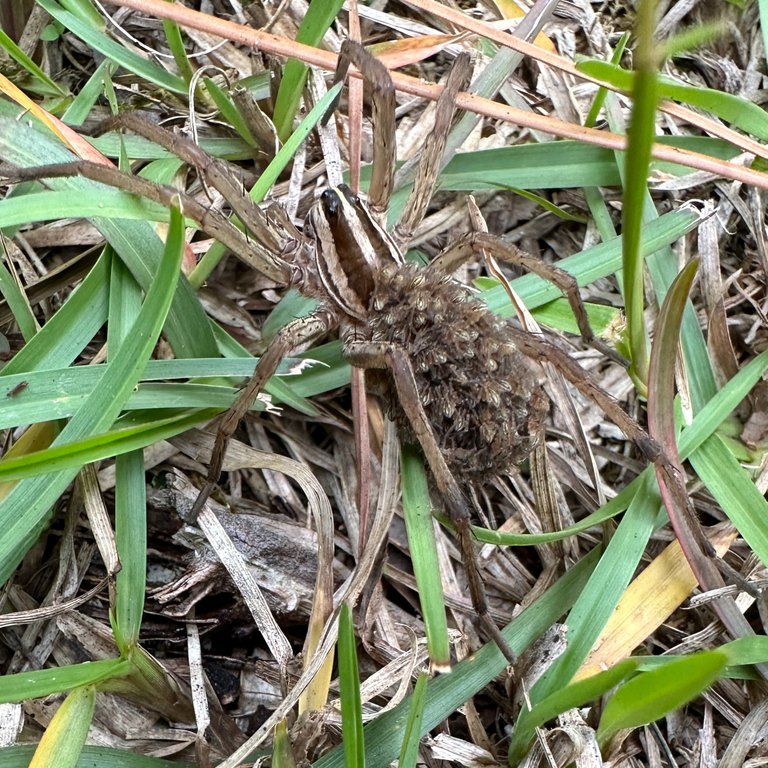 Thanks for reading! Have an excellent day!