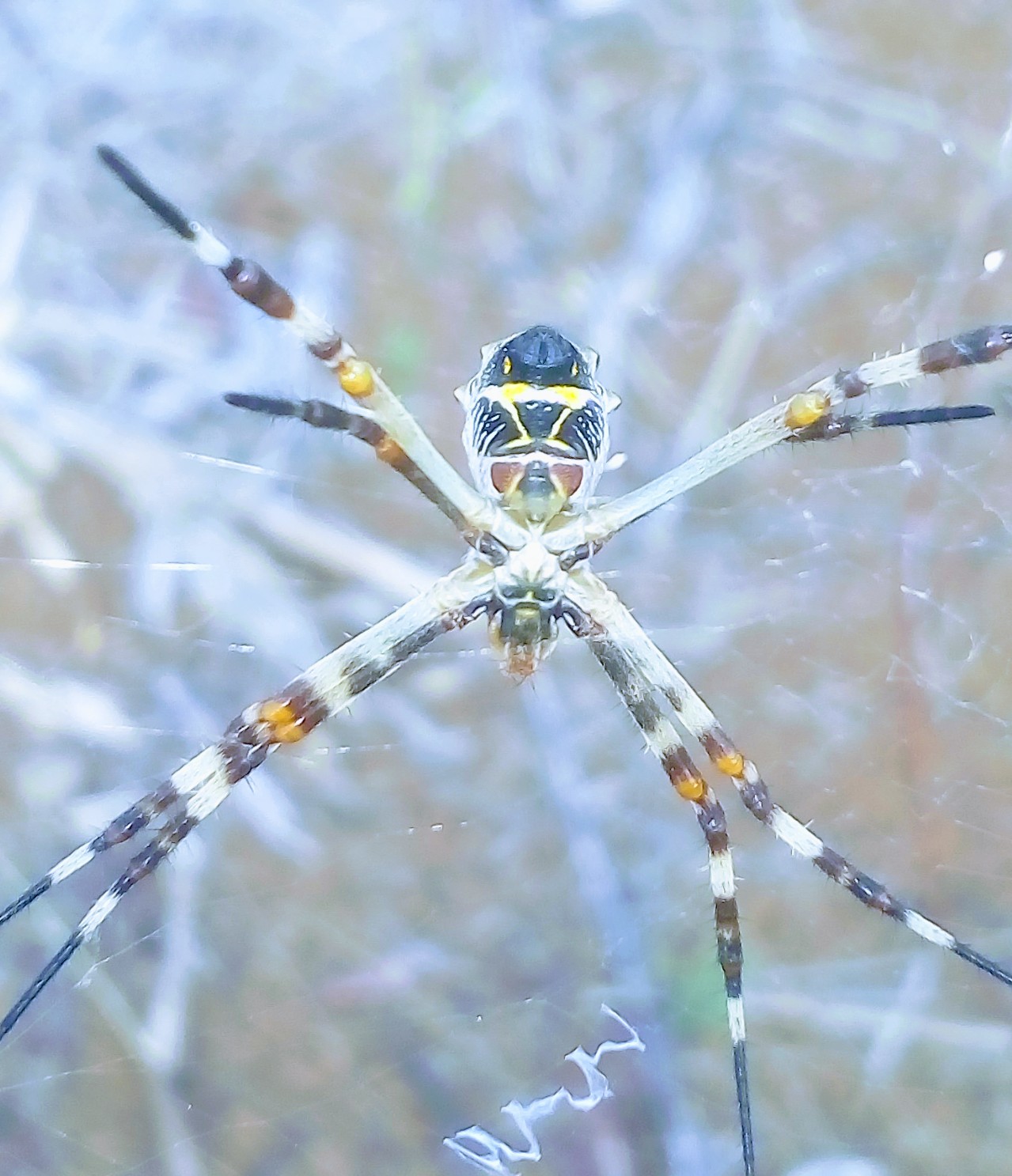 English
Hello dear friends, today I will talk about this incredible spider, which I photographed in a very remote place, I do not know what this variety is but it can be seen that it can be a little poisonous, I would not want to get too close to it.
Something that I could notice and the most that caught my attention was that strange shape at the bottom and it is like a drawing of a mushroom or a face of a person, you can write me in the comments what form you see.
They are always attached to its web, and any insect that is trapped there, will never be able to escape, unless it has great strength and size, so this spider will try to bite and paralyze it to the point of slowly dying.
Spanish
Hola queridos amigos, hoy les hablare de esta increible araña, la cual fotografie en un lugar muy remoto, no se cual es esta variedad pero se ve que puede ser un poco venenosa no quisiera acercarme mucho a ella.
Algo que pude notar y es lo mas me llamo la atencion fue esa forma extraña en la parte de abajo y es como un dibujo de un hongo o un rostro de una persona, me pueden escribir en los comentarios que forma ven ustedes.
Siempre estan sujetas a su telaraña, y cualquier insecto que quede atrapado alli, no podra escapar jamas, al menos que tenga una gran fuerza y tamaño, por lo que esta araña tratara de picarlo y paralizarlo hasta el punto de morir lentamente.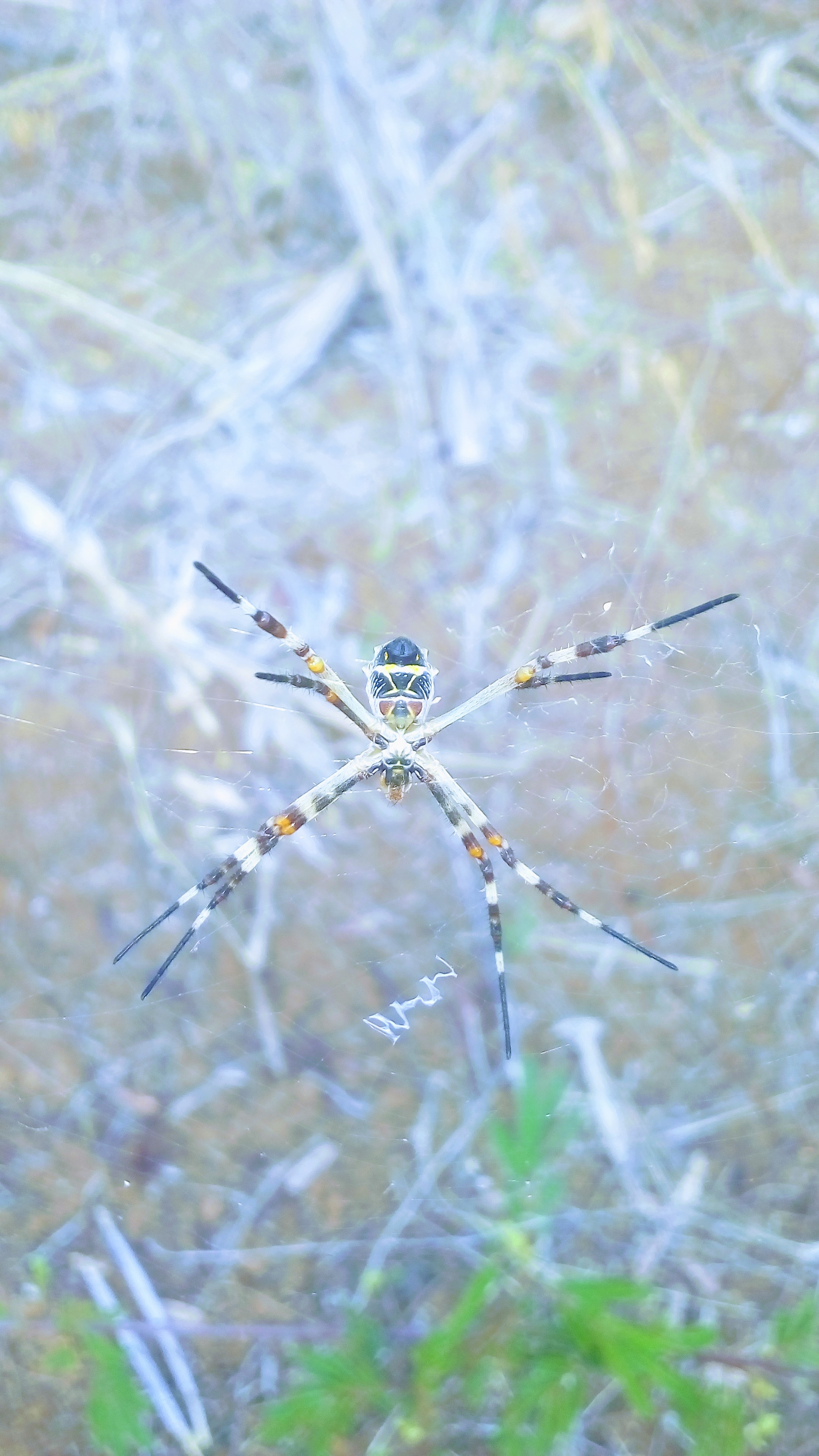 English
Their legs come together two by two and this is how they can be held very well, they are always weaving and they choose the best place to build their trap, they do not care if another animal bothers them since their speed helps them escape without being able to be detected.
Their head is tiny and the body is a little bigger, they can still see you very well, and know where to attack, we should never underestimate them since they are very intelligent and if you see one try not to get close enough.
Author: @merlyned
Phone: Blu studio.
I hope the post is to your liking, greetings.
Spanish
Sus patas se unen de dos en dos y es asi como se puede sujetar muy bien, siempre esta tejiendo y eligen el mejor lugar para construir su trampa, no les importa si otro animal las molesta ya que su rapidez las ayuda a escapar sin poder ser detectada.
Su cabeza es diminuta y el cuerpo es un poco mas grande, igual te puede ver muy bien, y saber donde atacar, nunca las debemos subestimar ya que son muy inteligenes y si llegas a ver una trata de no acercarte lo suficiente.
Autor: @merlyned
Telefono: Blu studio.
Espero que el post, les sea de su agrado, saludos.