Since the time I joined the #sportstalk platform i was thinking of writing about the invisible whales on sports. This post is just the compilation of my experiences with big whale accounts on the platform. If i have missed out anything its inadvertent. We all are sportsman so i hope you take this post sportingly.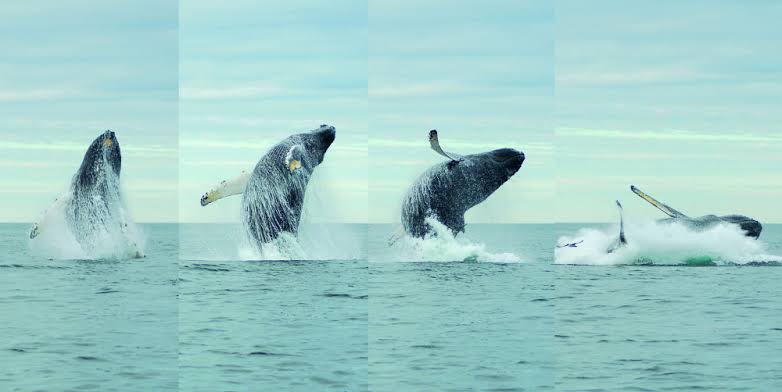 Types of Whale
When i joined the #sportstalksocial frontend, i was curious to know how the whales work and very soon i realised that there are two types of sports whales - First who are visible meaning thereby who are active on the platform by writing the posts. Their posts get a lot of traction like high amount of votes, comments and boost from the @ocd projects.
Second type of whales are those who are invisible meaning thereby who are active on the platform only for the writers like me. They just provide their big fat vote to writers and get curation rewards. I am writing this post to thank them as I am not able to thank them enough otherwise on this platform.
Rich List
When you scan through the sports rich list you see the first name of Sportsprojects account which seems to be the administrative account of the platform and can not be directly considered for this analysis.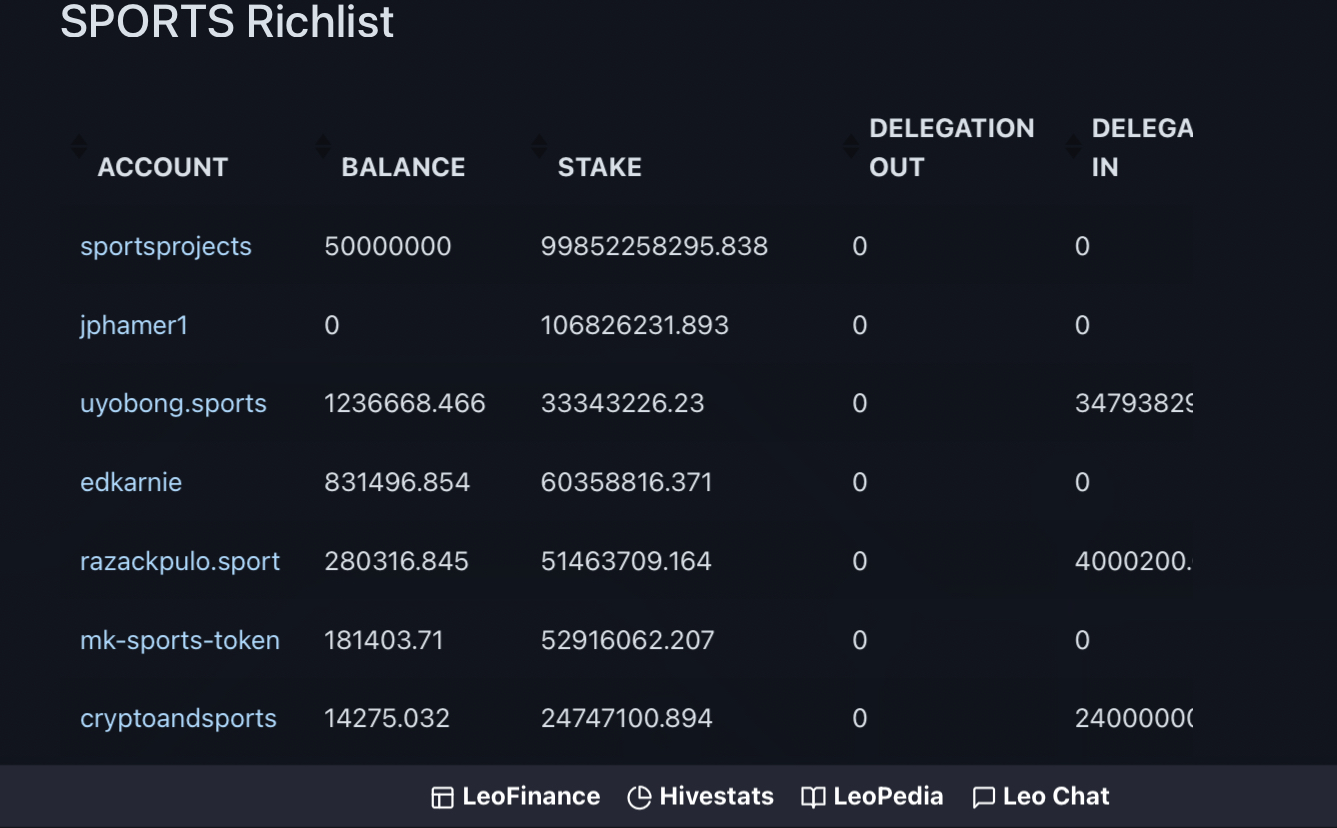 Jphamer1
The biggest whale according to the above screenshot is @jphamer1.
According to the sports rich list he holds more than 100 million tokens in the sports ecosystem, whereas the hive statistics shows that he has got 49 million stake and 5 million stake is getting powered down. Value of his stake in sports is $10000.
This according to me is a huge value when he is generating only curation rewards. I have been the beneficiary of his big fat votes on many weekends. I however could not vote him back. He is an invisible whale who is not thanked much.
Uyobong
On the second position according to richlist is @uyobong.sports. Now there is a twist. Though the richlist shows him second his actual stake is close to 69 million tokens. Technically, he is the biggest whale. He is a visible whale and contributes to the platform regularly. He promotes good initiatives and spreads a very positive voice about the prices of sports tokens. He is the big bull of the sports platform.
Edkarnie
In the rich list the third one is @edkarnie with 61 million tokens. Again he is an invisible whale, doesn't post much on the platform but some times his comments are found under some popular posts. I have received good amount of votes from his account but could not thank him enough.
Razackpulo.sport
The next big account is @razackpulo.sport with mote than 55 million sports power. I guess he is one of the most active whales on the platform. He announced a challenge few months back to power-up the tokens and against which he was to caste his big fat vote. I will be honest but i followed the challenge daily and used to wait for the big fat vote of 8000 to 15000 tokens just for adding sports power to my account. His votes helped me to accumulate good sports power.
Mk-sports-token
The next big account is again an invisible account, have not seen much of activity from @mk-sports-token but he controls close to 53 million stake. I invariably find his vote on all my posts. I was introduced to this platform due to actifit app. I found his votes on my posts from the time when i have not even logged into the sports front end.
Cryptoandsports
The last account in this post is that of @cryptoandsports. He controls close to 48 million sports power on this platform and is one of the most active whales on not only sports but on ctp, stem and may be others which i don't even use. When i read a thread by @patrickulrich about addition of kabaddi as the tag, i was tempted to write about it. After few hours i got a comment that you have written it well but you need to add some more content to get clarity. When i added more content in my next post i found out that my post getting votes from all the big accounts of hive platform such as blocktrades, ocd, steempress etc. This was the magic, miracle and the power of @cryptoandsports account. I received the big vote twice. A big thank-you friend.
There is another whale account which is not in the sequence of richlist but is very active and visible whale account is @rezoanulv.sports. This account controls close to 33 million stake. When i started posting about the martial arts i received a big vote from this account. He is a die hard fan of different martial art sports.
There are many more sports rich accounts on this platform who help others in building sportspower of others but i really have limitation of space to write about them all.
These six accounts collectively control close to 335 million sports power of the platform. At the average market price of the token which hovers around 0.0003 the amount of tokens they have staked is more than $100,000. In the days to come this could be easily a million dollar valuation.
Thank you guys, your commitment towards platform makes #sportstalksocial an interesting place and you inspire us to contribute and be like you.